A British-Australian Islamic studies instructor has been held in Iran for nearly a year — in the same prison as the young travel-blogging couple held for flying a drone without a permit near Tehran, officials revealed.
.
Don't go to Iran, Moonbats!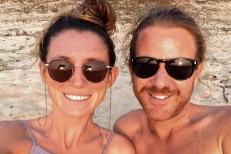 Vloggers held in Iranian prison for flying drone without permission
Jolie King and Mark Firkin, vloggers chronicling their journey across Asia and the Middle East, were locked up in July.
In blog posts, the couple wrote that they decided to quit their jobs in Perth, Australia, and drive across Asia, the Middle East and Europe to inspire prospective travellers and "also try to break the stigma around travelling to countries which get a bad rap in the media."