He said it. Now you know.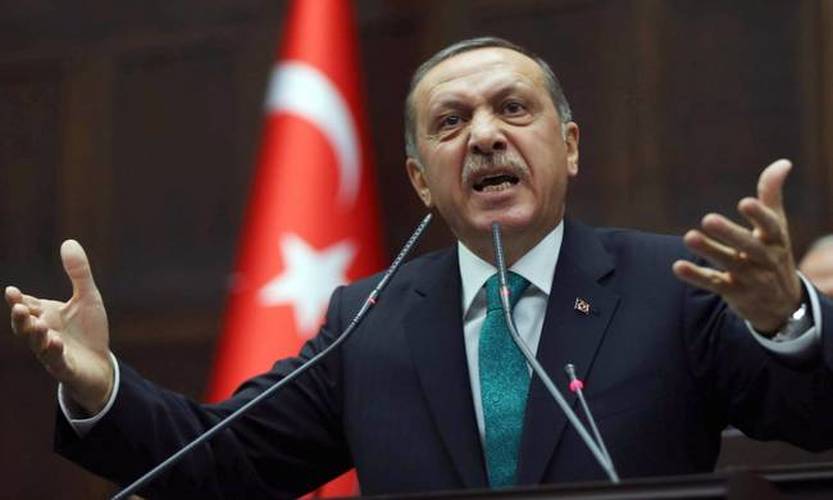 The word kuffar/kafir shows the common political treatment of Christian, Jew, Hindu, Buddhist, animist, atheist and humanist.
It should be used instead of 'unbeliever,' a neutral term. The Koran defines the kafir and kafir is not a neutral word.
Read the whole thing below the fold.
Aussie taxpayers to pay for asylum seeker's botched penis enlargement
An Iranian asylum seeker who tried to enlarge his penis using palm oil while in detention in Papua New Guinea will receive expensive treatment in Australia after he botched the procedure.
The man injected the oil into himself in an effort to enlarge his penis but when he developed swelling, discomfort and limited function, a doctor ordered that he be flown to Australia for corrective treatment, reports the Daily Telegraph.
The transfer was mandated by the medevac laws which passed through the Australian parliament earlier this year, supported by Labor and independent crossbenchers.
No liberal do-gooder calls for 6-year-old prostitutes. But leave lefties in power long enough and that's what you may get. Liberal rule has resulted in Paris suburbs that have been colonized by foreigners from the Third World. In the Islamic outpost Seine-Saint-Denis, a third of prostitutes are reportedly under 15, and some are only 6.
Via Breitbart:
The children in sex work in the controversial neighbourhood ranged from 17 to just six-years-old, with 89 per cent being prior victims of physical abuse and 40 per cent victims of prior sexual abuse, most of the abuse occurring within their own homes. 61 per cent of the mothers of the child sex abuse victims also reported domestic abuse as well.
If little girls were good enough for the Prophet…
The area studied for the report, Seine-Saint-Denis, has achieved a level of notoriety as a prime example of a so-called No Go Zone in France, or what the French government technically labels a Sensitive Urban Zone. It has become so difficult to retain staff to work in public services in the area the government now offers special cash incentives to civil servants not to move away, and the suburb has become synonymous with Islamisation, and often the most radical expressions of the Muslim faith.
It isn't just France.
Child prostitution is also a major problem in the Netherlands where it was revealed last year that some 1,400 underage girls were forced into sexual slavery per year by migrant-background men.
Then there is Britain, where Pakistanis groom underage British girls for sex. But let's not talk about that, or the authorities might come after us, like they have with Tommy Robinson and Katie Hopkins.
READ MORE:
.
• Australia rejected hundreds of asylum seekers; now it's rallying behind one refugee
• Jim Rose: Manus Island and Nauru are not prisons for asylum seekers
• Amnesty condemns Australian asylum policy
• PM admits: Asylum-seeker children from Nauru being relocated to Australia
On October 25, a leader of a NATO member nation openly incited violence against non-Muslims.
On that day, Turkey's president Recep Tayyip Erdogan attended the Friday prayers at the Great Çamlıca Mosque in Istanbul. He was accompanied by Istanbul's governor Ali Yerlikaya, mayor Ekrem İmamoğlu, Istanbul's chief of police Mustafa Çalışkan and the head of the Istanbul branch of the ruling Justice and Development Party (AKP), Bayram Şenocak.
After the prayers, the hafiz of the mosque recited the Koranic Verse Al-Fath, which means "victory, triumph, conquest" in English. Then Erdogan took the microphone, reciting a part of the verse in Arabic and then in Turkish. He told the congregants:
"Our God commands us to be violent towards the kuffar (infidels). Who are we? The ummah [nation] of Mohammed. So [God] also commands us to be merciful to each other. So we will be merciful to each other. And we will be violent to the kuffar. Like in Syria."
Erdogan then referred to another Koranic verse, As-Saff-13, in Arabic:
"Inshallah, God has promised us in Syria: 'Nasrun minallahi ve fethun karib ve beşşiril mu'minin.' ['Victory from Allah and an imminent conquest; and give good tidings to the believers']. We see it is happening right now. With the permission of Allah, we will see it even more… I will meet some presidents of foreign countries at the Dolmabahce Palace today. I ask for your permission now to go there."
The congregants then cheered Erdogan on, shouting "Allahu Akbar" (Allah is the greatest).
That the country's political opposition has raised no serious objection to these statements is alarming for several reasons.
Dr. Bill Warner, the president of the Center for the Study of Political Islam (CSPI), explains the concept of "kafir" in Islam:
"Islam divides the world into Muslims and unbelievers, kafirs. Political Islam always has two different ways to treat kafirs—dualistic ethics. Kafirs can be abused in the worst ways or they can be treated like a good neighbor. Kafirs must submit to Islam in all politics and public life. Every aspect of kafir civilization must submit to political Islam.
"Political Islam is the doctrine that relates to the unbeliever, the kafir….The Trilogy [The Koran, Sira (Mohammed's biography) and Hadith (the traditions of Mohammed)] not only advocates a religious superiority over the kafir—the kafirs go to Hell whereas Muslims go to Paradise—but also its doctrine demands that Muslims dominate the kafir in all politics and culture. This domination is political, not religious."
Dr. Warner goes on to give examples of how Islamic scriptures refer to the "kafir":
"The language of Islam is dualistic. As an example, there is never any reference to humanity as a unified whole. Instead, there is a division into believer and kafir (unbeliever). Humanity is not seen as one body but is divided into whether the person believes Mohammed is the prophet of Allah or not.
"The Koran defines the kafir and says that the kafir is hated (40:35), mocked (83:34), punished (25:77), beheaded (47:4), confused (6:25), plotted against (86:15), terrorized (8:12), annihilated (6:45), killed (4:91), crucified (5:33), made war on (9:29), ignorant (6:111), evil (23:97), disgraced (37:18), cursed (33:60), stolen from (Bukhari 5,59,537), raped (Ishaq 759) and a Muslim is not the friend of a kafir (3:28).
"Christians and Jews are infidels, but infidels are kafirs, too. Polytheists are Hindus, but they are also kafirs. The terms infidel and polytheist are religious words. Only the word "kafir" shows the common political treatment of Christian, Jew, Hindu, Buddhist, animist, atheist and humanist.
"The word kafir should be used instead of 'unbeliever', the standard word. Unbeliever is a neutral term. The Koran defines the kafir and kafir is not a neutral word. A kafir is not merely someone who does not agree with Islam, but a kafir is evil, disgusting, the lowest form of life. Kafirs can be tortured, killed, lied to and cheated. So the usual word 'unbeliever' does not reflect the political reality of Islam."
It appears that one major reason behind the continued, severe persecution against and – in many cases – the complete destruction of non-Muslim lives and civilizations in what is today called "the Muslim world" is this intense hatred for and dehumanization of the kafir.
Dr. Andrew Bostom, the author of "The Legacy Of Jihad: Islamic Holy War And The Fate Of Non-Muslims", has analyzed Erdogan's words in detail according to Islamic sources, and noted:
"Authoritative Koranic commentaries—classical and modern—as well as canonical hadith, traditions of Islam's prophet Muhammad, support Erdogan's hateful and predatory views toward non-Muslims.
"Thus, not only do Erdogan's Koranic invocations sanctioning harshness towards non-Muslims and their jihad conquest, comport with their authoritative glosses, the Turkish President himself is revered by the mainstream. Global Muslim Umma."
The fact that these words were uttered by the president of a nation that is an ostensible NATO ally and a candidate for the European Union membership is a major warning to all non-Muslim nations as well as to Muslims who disagree with Erdogan's worldview.