During her disastrous rein, Angela Merkel has done more damage to the German people than the Nazis. She has singlehandedly squandered the savings of three postwar generations, she flooded the country with millions of unassimilable savages & she is destroying the industrial base of the country with absurd energy policies. Having been raised as a communist party apparatchik, Merkel is totally unqualified for any position in a western democratic country. She is totally clueless about the ins & outs of an industrial market economy. All she knows is the communist totalitarian system she grew up with, and she imposes it systematically on the Germany that fell into her hands. Don't try to discuss this disaster with German people. They go apeshit. For most of them, she can do no wrong.
Watch till the end. Angela Merkel says: we have to take away your freedom of speech, or else society won't be free. pic.twitter.com/Y3qROvDQXg

— Ezra Levant 🍁 (@ezralevant) November 28, 2019
Global Warming Fanatics Shame Thanksgiving, Christmas Travel
Environmentalists want you to know that your holiday traditions are contributing to climate change and hurting the planet.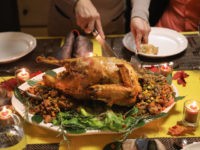 Donates to Extremist Southern Poverty Law Center
Rabbi Shmuley: Jews Are Thankful that Trump Recognized Our Biblical Connection to Judea and Samaria
President Donald Trump once again proved his unequaled friendship with Israel earlier this month when his administration declared that the Israeli presence in Judea and Samaria (the "West Bank") was not illegal.

Happened to me also once. Was banned for 24 hours & had to take the post off. But this one fights back:
Danielle Stella lashes out at social media platform, accusing it of siding with terrorists, traitors and rapists
In a statement, Ms Stella said: "My suspension for advocating for the enforcement of federal code proves Twitter will always side with and fight to protect terrorists, traitors, pedophiles and rapists."
"Israel has hypnotized the world" – @ilhan
"Don't humanize Israelis (Jews)" – @Lsarsour
'I'd give Israel's security aid to Hamas-run Gaza' –
Volkswagen: Running Factory amid Chinese Concentration Camps 'Based Purely on Economics'
Germany has a sordid history with slave labour. This is not good for PR.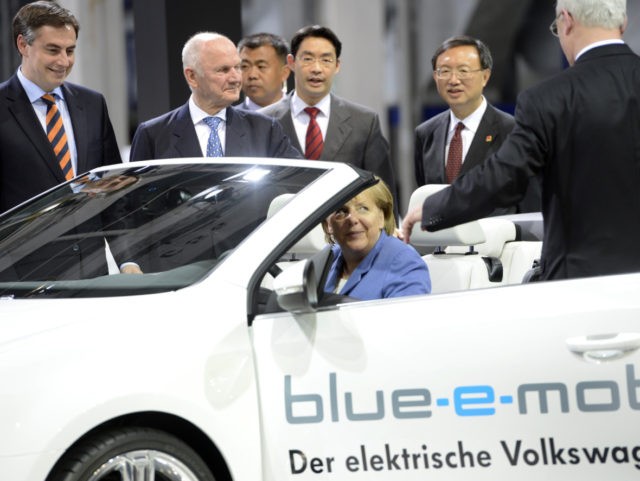 The German auto giant, Volkswagen, has come under fire for its business operations in Xinjiang, China, a region which is home to the largest internment of minorities in 'concentration camps' since the Second World War.
Volkswagen, which has a factory in Xinjiang's capital city, Urumqi, defended its presence in the region by saying that the decision was "based purely on economics" expecting "further economic growth in the region over the coming years."