The hoax is OVER. It's done. They tried and failed
Trump is the most vetted president in history. He has been subjected to 3 years of non-stop investigations by the FBI, Congress, News Media, Journalists, Foreign Intelligence, and Foreign Governments, all of which WANT him to be guilty of something, ANYTHING.
They found nothing.
Lindsey Graham officially opens investigation into Joe Biden & son, and their dealings in Ukraine
CNN and other liberal journo-activists act like prosecutors when a Republican is in the White House and defense attorneys when a Democrat is in the White House
It's hard to exaggerate how fundamentally dishonest Adam Schiff has been throughout this impeachment process. It's on a scale that dishonors the United States Congress. pic.twitter.com/0VbZnnKTnN

— Newt Gingrich (@newtgingrich) November 22, 2019
War Heroes Bash Lt. Col. Alexander Vindman: 'Operative,' 'Disgrace'
"We learned that Princess Vindman was offered the position of Ukrainian Defense Minister 3 times by the Ukrainians. Let me suggest that people don't extend offers like that unless you have an open for business sign."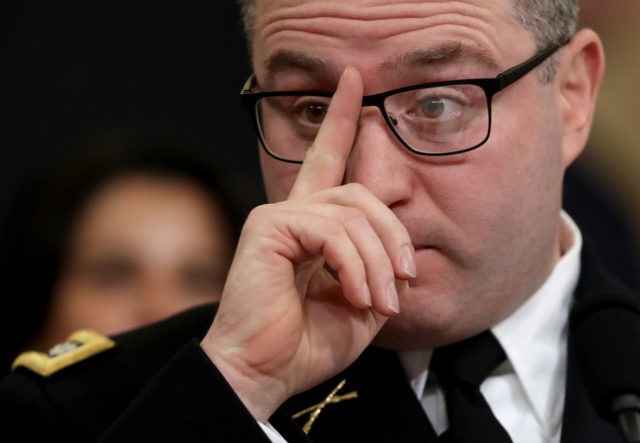 War heroes slammed Army Lt. Col. Alexander Vindman, a National Security Council official who testified Tuesday in the impeachment inquiry's third public hearing.
Vindman is a disgrace to all who have served. Transcript of his previous closed-door testimony he clearly admits to undermining the @POTUS foreign policy and now he has chairman Schiff advising him on how to answer questions.
Democrats have embraced a series of revolting conspiracies and allegations against this president from day 1

Russia Collusion/Mueller
Kavanaugh hearings
Border Detention

Carefully orchestrated media smear campaign's

Here's Pelosi's play book, from her own mouth pic.twitter.com/wwukHFbIIZ

— Resident erect 𝘛𝘳𝘪𝘨𝘨𝘢𝘕𝘰𝘮𝘦𝘵𝘳𝘺 (@grindingdude) November 21, 2019