How could anything from the Qur'an be hateful or inciting?
Qatari Jihad Student Quickly Dispatched, Allahuakbar!
Mohamed Ahmed E A Al-Hashemi, a Qatari national in the United States on a student visa, is dead after he attacked an Arizona State Trooper on patrol in the area of Rural Road just south of the Loop 202 in Tempe.
Hunter Biden is calling court requests for his financial records "unreasonable" and says their meant to "annoy, embarrass, or oppress" him RT if you think it's "unreasonable" for the Vice President's son to make MILLIONS off a deeply corrupt Ukrainian oil company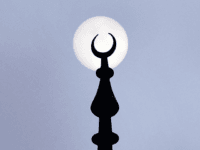 Sweden

Swedish city of Borås has seen the rise of Islamization due to the arrival of large numbers of Somalians – 37% of residents are foreign

At the age of 1, babies in Sweden are dressed in Islamic Veils – What is the point of girls dressed like this?https://t.co/9FQdbau6sn pic.twitter.com/voGiBioK8w

— Amy Mek (@AmyMek) December 21, 2019
Progressive Pope Enrages People With His Latest Push For More Globalism Communism