Mike Pompeo is acting like a useful idiot to trouble himself with Uygur 'activists' who are being  reeducated in China.
China claims it provides 'education' and 'job opportunities' to unassimilable soldiers of allah. I believe them.
Mike Pompeo says US 'deeply troubled' as China 'harasses Uygur activists' families' in Xinjiang
US Secretary of State expresses 'sincere condolences' to activists whose meetings with US officials may have led to reprisals by Beijing
A former detainee, who spoke at an event at US invitation, recently learned her father had died 'under unknown circumstances'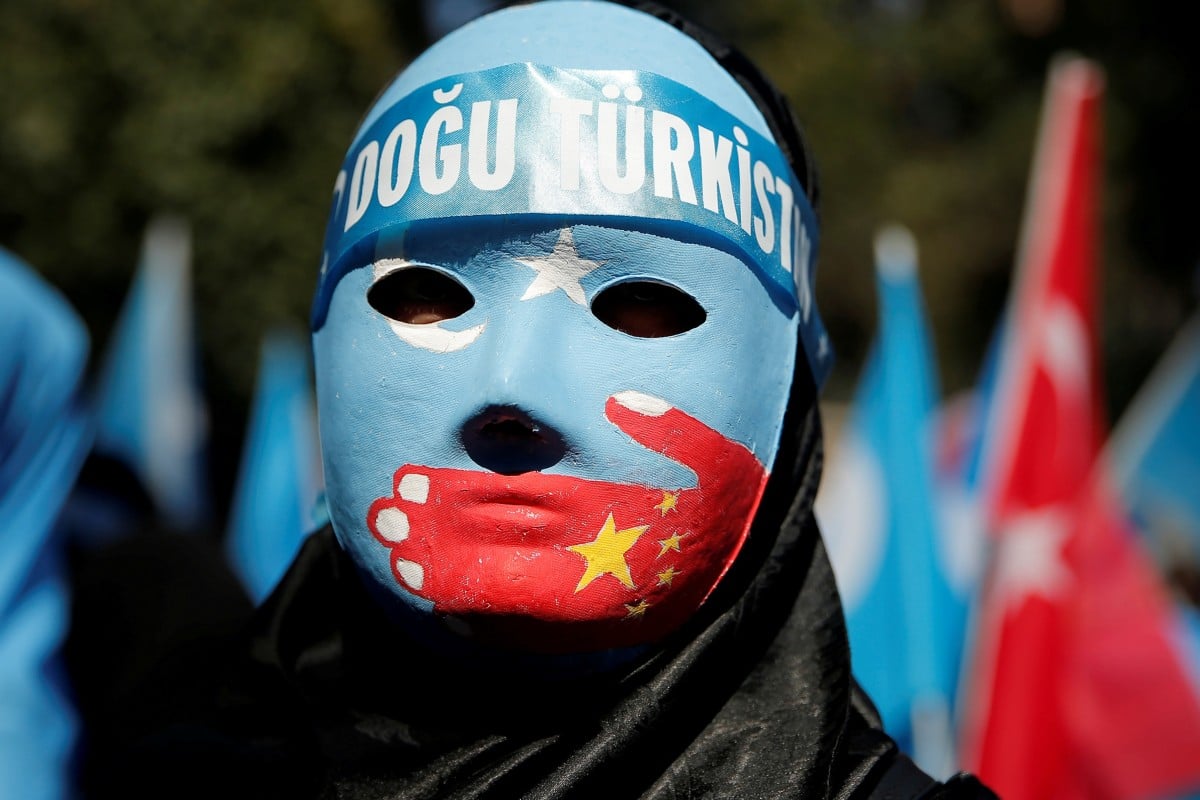 A Uygur demonstrator wears a mask while protesting against China in front of the Chinese Consulate in Istanbul, Turkey, last month. Photo: Reuters
US Secretary of State Mike Pompeo expressed his "sincere condolences" on Tuesday to Uygur individuals whose activism – including meetings with US officials – has reportedly led to reprisals against their relatives in China.
The US government was "deeply troubled" by accounts that the Chinese government had "harassed, imprisoned or arbitrarily detained" Uygur Muslim activists and survivors of Xinjiang internment camps who had made their stories public, Pompeo, Washington's top diplomat, said in a statement.
The United Nations estimates that around one million Uygurs and people from other largely Muslim minority groups have been swept up in China's mass internment programme in the Xinjiang Uygur autonomous region.
Beijing calls the camps vocational training centres, a claim that has jarred with the testimonies of former detainees and even regional authorities' own documents, which refer to coercive internment and political indoctrination.
Since the mass internment programme began in early 2017, relatives of those believed to have been detained have found themselves caught between the desire to campaign for their family members and the concern that doing so could compound their predicament.