ERBIL (Kurdistan 24) – Islamic State militants attacked a house in the Rafiaa village, in Kirkuk's Rashad district, on Friday night, killing a young man as a penalty for the family not paying alms to the terror group, police stated.    
Colonel Moammar Ubaydi, Head of the Rashad district police, told local media that the incident occurred at midnight on Friday.
"The militants broke into a house, and based on an excuse that the family had not paid their alms, they dragged the son 50 meters from the house and shot him dead in front of his parents," Ubaydi said.
Islam is a religion of war. Weapons are essential to wage war. Is there anything you don't understand about that?
Mohiussunnath Chowdhury – who was cleared of an attack on police outside Buckingham Palace in 2017 – is on trial again.
Germany: everything 'right-wing' is Nazi
And everything 'Nazi' must be banned:
Germany has today banned the neo-Nazi group Combat 18 Deutschland and carried out a series of raids on the offshoot of the British far-right organisation.
UK:  'Asian men pedophiles' – nothing to do with Islam
"Perpetrators appeared to be operating in "plain sight", hanging around in cars outside care homes and foster homes and returning young people to their care addresses."
Musel-turds occupy streets in India against citizenship law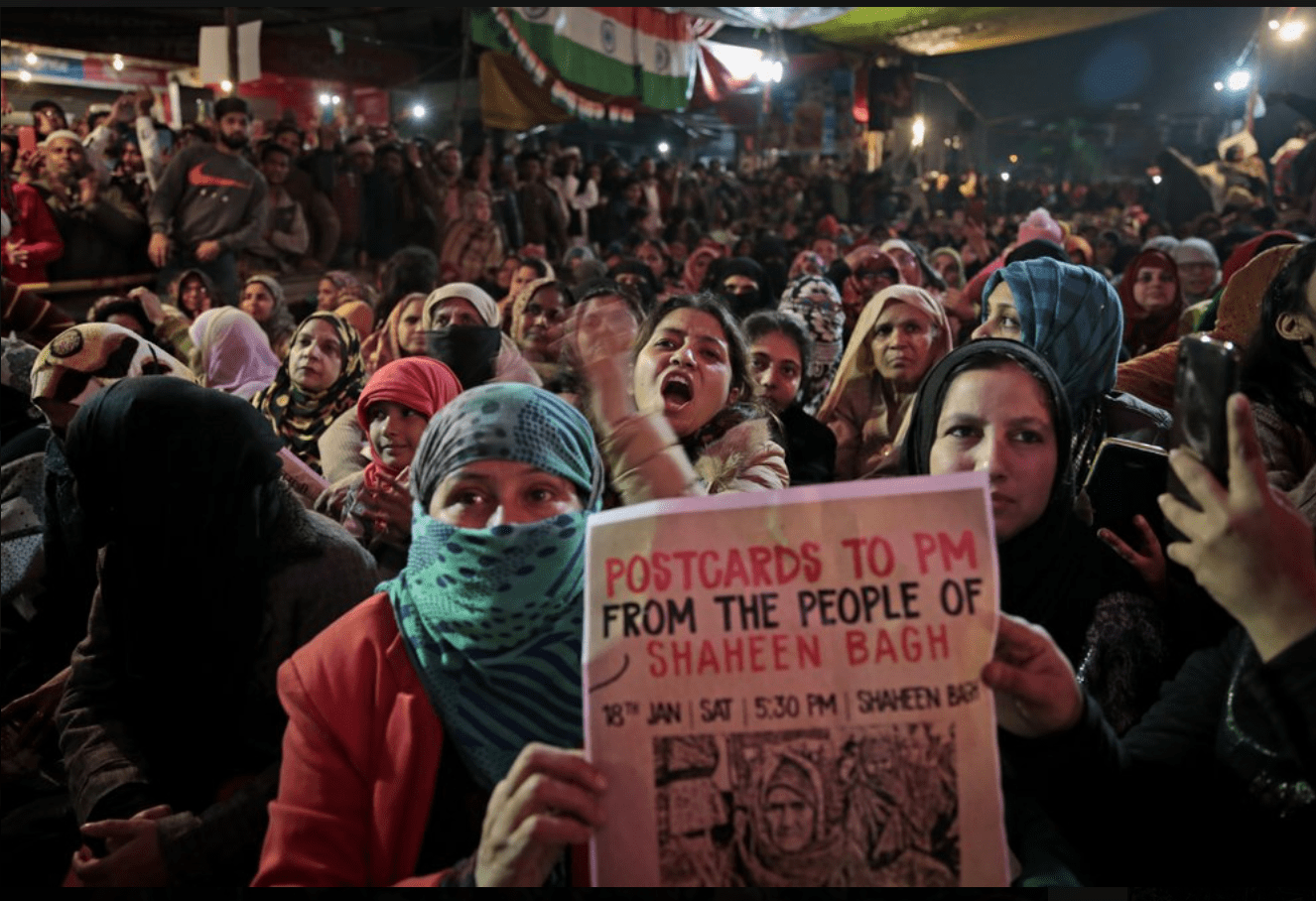 Women protesters shout slogans at the protest site at Shaheen Bagh area in New Delhi, India. Muslim women are transcending the confines of their homes to lay claim to the streets of this nondescript Muslim neighborhood in the Indian capital and slowly transforming it into a nerve center of resistance against a new citizenship law that has unleashed protests across the country. The women, sitting in the middle of a major highway, have taken turns maintaining an around the clock sit-in for more than a month. They sing songs of protest and chant anti-government slogans, some cradling babies, others laying down rugs to make space for more people to sit. (AP Photo/Altaf Qadri) Saturday, Jan. 18, 2020
https://www.bitchute.com/video/i7rTfOGdeVAY/
Banned from youtube because the truth cannot be told
https://twitter.com/ohboywhatashot/status/1220684801969135616
From the Religion of Peace: