German intelligence exposes Muslim Brotherhood's plan to undermine Germany.
It took intelligence to find this out?
Transforming German society
In its report, the BfV added that "the Brotherhood's primary goal is to form a system of government and many of the Muslim Brotherhood's principles are hostile to the German Constitution, especially the principles of democracy, the rule of law and a political system based on human dignity."
Too late. The Merkel regime has already transformed Germany.
Once great Britain:
Following Spain, Greece & Italy, a 4th country has started taking in boat migrants on a daily basis. 6 boats with 100 Moslems migrants landed on the shores of the UK this morning. They arrived at #Hastings, famous for the decisive battle fought the last time England was invaded (1066)
But not to worry:
BBC Puts Muslim Woman in Charge of Religious Programming…
Tyranny in the guise of public health:
As active coronavirus cases in Australia fall below 600 and total deaths still remain under 100 it is clear we have defeated the virus. But our leaders have stated life cannot return to normal unless citizens can be easily tracked under the guise of public health.
President Trump UNLOADS on Obama: "These People Should Be Going to Jail… He Knew Everything… These People Are Corrupt!"
President Trump sat down with FBN's Maria Bartiromo last week.
The explosive interview was aired on Sunday Morning Futures today.
PRESIDENT TRUMP DID NOT HOLD BACK!
President Trump UNLOADED on President Obama and Vice President Biden for spying on his campaign and Transition Team!
President Trump: This is the greatest political scam, hoax in the history of our country! And people should be going to jail for this stuff… This was all Obama. This was all Biden. These people are corrupt. The whole thing was corrupt. And we caught them. We caught them. And what you saw just now. I watched Biden yesterday he could barely speak. He was on Good Morning America. And he said he didn't know anything about it. And now it just gets released after he said that. It gets released that he was one of the unmaskers meaning he knew everything about it. So he lied to your friend George Stephanopoulos.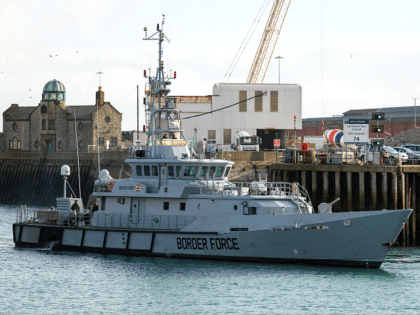 "Bizarre EU-Funded Comic Book Predicted Pandemic, With Globalists As Saviours:
A strange comic book that was commissioned for publication by the European Union in 2012 eerily predicted almost exactly what has unfolded with the Covid-19 global pandemic. However, in this propaganda laced presentation of the outbreak, unelected globalist bureaucrats save the planet.
The comic book, titled 'Infected', was a production of the European Commission's international cooperation and development arm. It was not intended for widespread public consumption, but instead to be distributed inside EU institutions. Only a few hundred of the comic books were made.
The EU's description of the strange publication states that "While the story may be fictional, it is nevertheless intertwined with some factual information."
The graphic novel depicts scientists inside a lab in China experimenting with deadly pathogens:
A wannabe hero time travels from the future, alerting authorities to the coming pandemic, and presents an antidote, before quickly becoming the target of opportunists who want to steal the cure and sell it to drug companies:
The story features the transmission of a novel virus from animals to humans in a crowded wet market:
"Indeed, imagine if you were infected in this market by a new contagious agent." says the UN's chief advisor on contagious diseases, adding "You probably wouldn't even realise it until the end of the incubation period."
The publication suggests that air travel would exacerbate the spread of the disease, with the character adding that "You'd have headed back to Europe, the US, Latin America, or Australia as planned via an international airport."
The cartoon depicts the failure of a global health organisation to act quickly enough to stop a pandemic:
It also predicts draconian safety measures, including social distancing, which make everyday life "totally unbearable":
The piece concludes with an EU Parliament hearing, in which Brussels pushes for more integrated European cooperation on global health matters, mirroring a real life initiative known as 'One health'."
…
Here's the direct dl link to the .PDF – get it before they realize the jig is up!
https://op.europa.eu/en/publication-detail/-/publication/4cc2ea93-d003-417e-9294-1103a6ee877d