With links to Breitbart, JW & TROP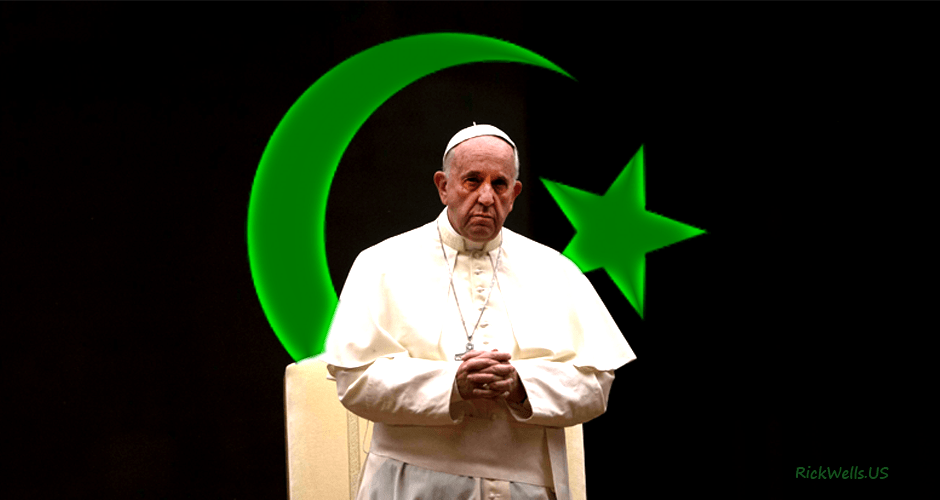 Vatican Urges Catholics to Share Ramadan
Once again, as always, the outreach goes only in one direction. Yet no matter how many times this outreach fails, useful idiots such as Cardinal Nichols eagerly keep doing the same things over and over again, hoping for a different result.
More shameless cocksuckery from people who should know better. People who have nothing to gain, but everything to lose from the Islamic expansion program.
Labor Ladies sluts slam it out over immigration
Muslim MP Anne Aly (ALP WA) has called for a change of language in the immigration debate as Senator Kristina Keneally (ALP NSW) comes under criticism from some Labor figures for encouraging "Australians first" and encouraging lower immigration numbers.
Ann Aly (born Azza Mahmoud Fawzi Hosseini Ali el Serougi) is herself a migrant from Egypt and now a regular 'terror expert' for the GreenLeft bon vivants. In 2019 Aly won the seat of Cowan in the north of Perth on a surprising flow of preferences.
Some Labor MPs were surprised by Senator Keneally's weekend opinion piece in the Nine newspapers that called for an overhaul of immigration policies after the COVID-19 pandemic.
Writes Keneally: "While Australia's high level of migration played a key role in our economic prosperity, in recent years the shape and size of our intake has hurt many Australian workers, contributing to unemployment, underemployment and low wage growth."
No wonder experts on suicidal multiculturalism like Ann Aly like to chime in.
Writes Aly: "We have got a history in Australia of talking about immigration in relation to 'the wogs have got all the houses, they are going to take our jobs, we are going to be invaded, there is overcrowding'. And to blame all of that on immigration. We need to stop that."
https://www.smh.com.au/…/do-we-want-migrants-to-return-in-t…