One person trapped, several injured after car ploughs into hijab store in Sydney

Emergency services were called to a scene in Greenacre, Sydney, on Thursday afternoon after a 4WD crashed into a vehicle before driving through an intersection and into a shopfront. NSW Fire and Rescue said one person is trapped inside the car and police confirmed no one suffered life-threatening injuries in the crash.
Hijab House said both customers and staff had been injured.
"The community is shaken and management is working to make sense of this tragedy," it said in a statement posted on Facebook.
Brother of Bourke Street Killer who plotted to slaughter hundreds of people in New Year's Eve terror attack on Federation Square is jailed for 10 years
Brother of the Bourke St attacker planned mass shooting at Federation Square
He aimed to 'advance the Islamic cause through violence' on New Years Eve 2017
Federation Square is a popular Melbourne spot for revellers to watch fireworks
Ali has now been jailed for a total of ten years by the Victorian Supreme Court 
His brother Hassan killed a cafe owner and set his car on fire in November 2018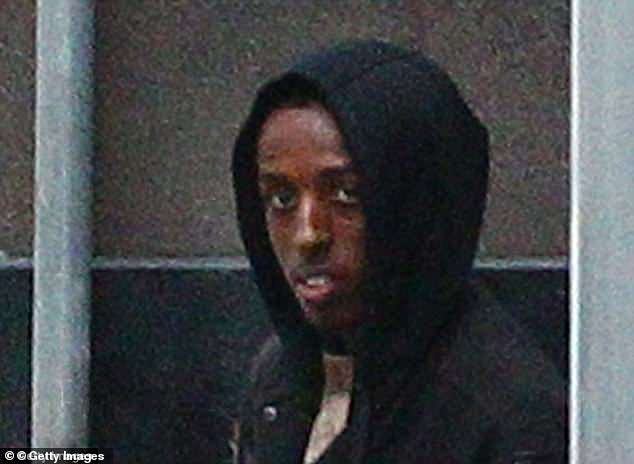 Ali Khalif Shire Ali (pictured), 23, tried to get a firearm and ammunition in a plot to attack Melbourne's Federation Square on New Years Eve in 2017. He has been jailed for 10 years
Justice Champion said Ali had planned 'terror and horror' to achieve his 'twisted religious and political objective'.
The Somali-Australian told undercover operatives about his plans and wanted to get his hands on a high-powered assault rifle for the attack.
Ali is the younger brother of 30-year-old Hassan Khalif Shire Ali, who fatally stabbed Pellegrini's Espresso Bar owner Sisto Malaspina, 74, in November 2018.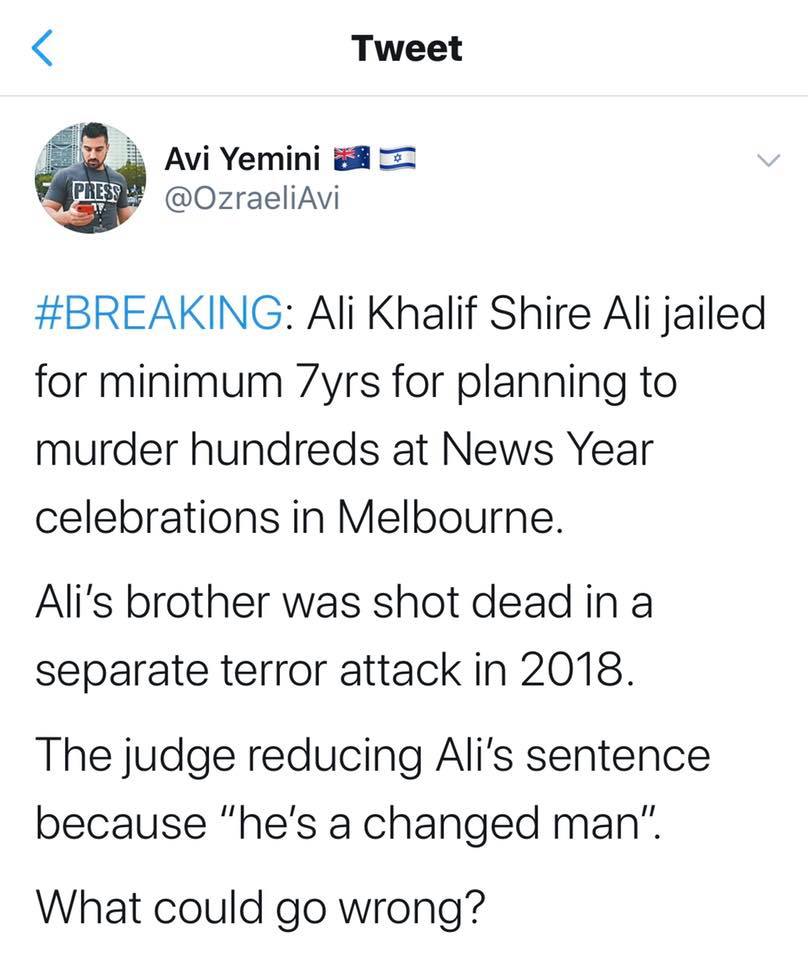 WE'RE STILL NOT COMMUNIST ENOUGH FOR THE GREENS
Australia has never been more communist. And still it's not enough for the Greens' Sarah Hanson-Young.
There are 26 million Australians, and more than half — including 70 per cent of workers — now get their income from the government.
More than 7 million are on the dole, pension or other benefit. Another 2 million work for government, and 6 million now get the new JobKeeper subsidy of $1500 a fortnight to save their private-sector jobs.
Never have so many Australians been paid by government — and been so controlled by them, under tough anti-virus restrictions that have shut many businesses.
This should frighten us all, particularly the Morrison Government. How can it cut back all this free money without being punished?
But for Hanson-Young and her fellow Greens, too much is barely enough.