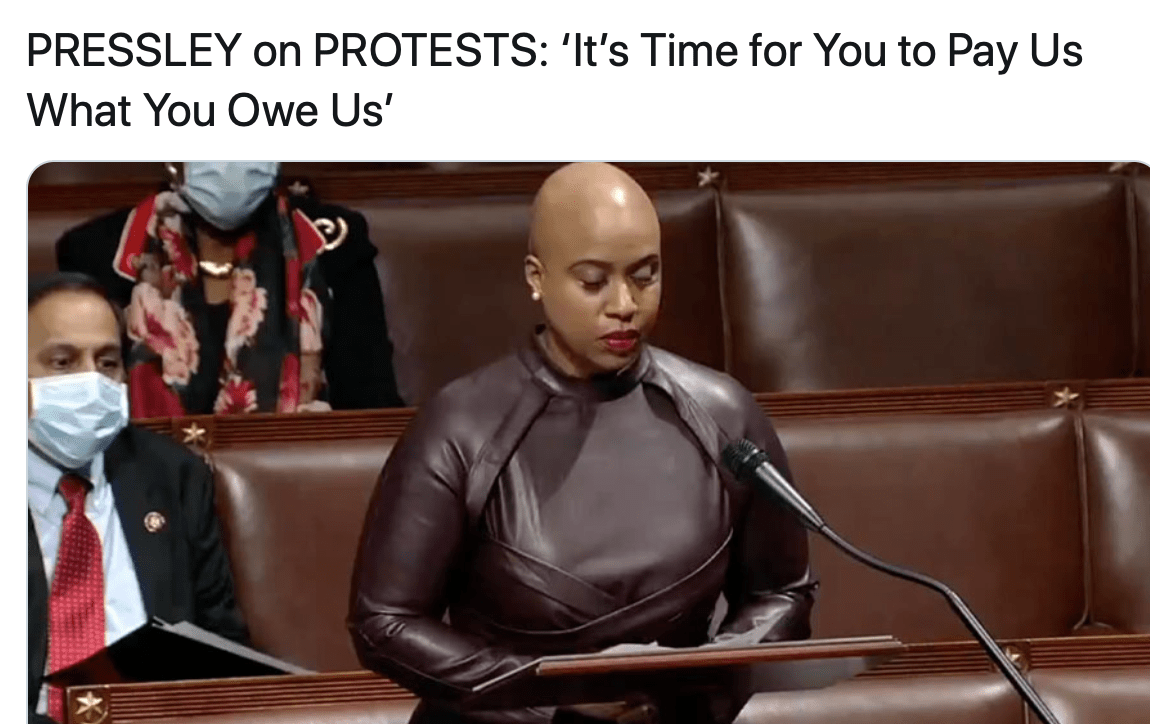 Congresswoman Ayanna Pressley weighed-in on the 'Black Lives Matter' movement sweeping the country Friday; saying "it's time, pay us what you us" from the floor of the House of Representatives.
"Black Lives Matter is a mandate from the people. It's time — pay us what you owe us. Our Black skin is not a crime. It is the beautiful robe of nation-builders," said Pressley.
A bullet to the head is what you are owed, you insolent c*nt!