Germany:
A constitutional judge in Hamburg has been linked to Germany's far-left extremist Antifa scene as well as the banned Kurdistan Workers' Party (PKK) terrorist group.
Judge Cornelia Ganten-Lange, formerly an asylum lawyer, was elected to the Hamburg constitutional court in 2009 and again in 2015. She has been reported to have a deep history with Antifa far-left extremists during her legal career.
Hamburg, double-name, asylum lawyer, leftoid (of course) Antifa-supporter &  bonking a Mohammedan Kurd? She ticks all the boxes.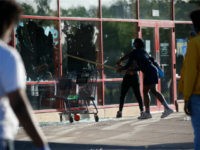 What a revelation! When even this mob cannot support the lies you know that commies have gone too far.
"Law enforcement officers were targeted in attacks in cities across the country overnight, with some officers wounded in gun battles in St. Louis and Las Vegas and others injured as they were
run over by cars in New York City and Buffalo."
.
Gold Rolex's Matter
A plethora of luxury brands — all of whom endorsed the Black Lives Matter movement — have had their stores ransacked and looted by rioters over the past few days.
Is this social justice or what? Why should  a n*99a not have what you & I can't afford?
"Bright & Bubbly" Gone!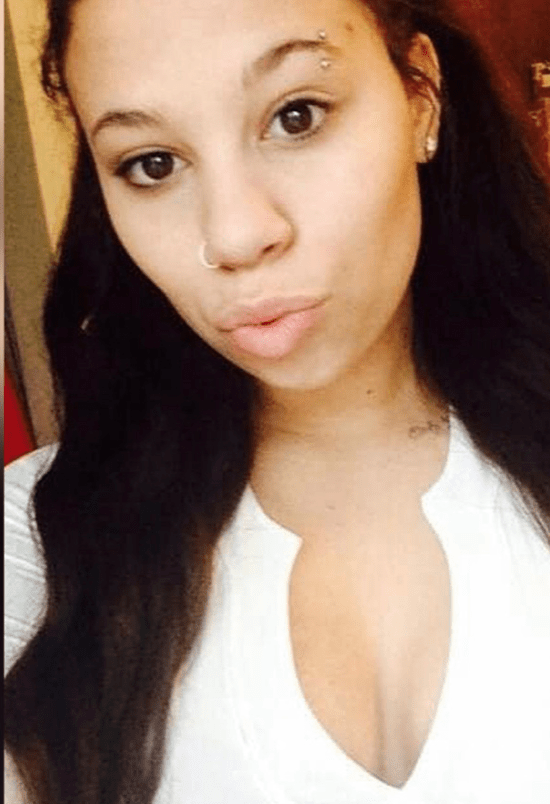 Italia Marie Kelly was leaving the protest with a friend around midnight Sunday when she was struck from the back by a bullet and collapsed near a local Walmart.
DemRat motto: Never let an excuse to riot go to waste.
Never mind that history shows these areas won't manage to fully recover for literally decades. After all, down the road the left will just blame society and proclaim that those who live in these areas must be given more, more more!
Democrat Rent-a-Riot comes home to roost – as if the damage weren't already enough: Joe Biden Campaign Staffers Donate To Group That Pays Bail In Riot-Torn Minneapolis, Report Says
Nolte: Watch CNN's Sara Sidner Encourage More Riots in Democrat-Run Cities 57
Sen. Ed Markey: Trump 'Scum' for 'Fueling' Violence
Keith Ellison Brushes Off Son's Support for Antifa
Always an idiotic no-win situation with the leftists – if Trump speaks out, he's pushing violence (when he's not at all), or doing a "shameful photo op". If he doesn't, he's hiding, or failing to lead. Cuomo: Trump 'Shameful' for a Photo Opportunity' 212
IL Gov. Pritzker: God Is on the Side of the Protesters
Professors Offer Assistance and Support to Rioters
Ilhan Omar: We Must 'Reject Any Attempt to Criminalize Peaceful Protest' – as the worst riots rage across the nation since 1968, and no effort is being suggested by anyone to criminalize peaceful protests.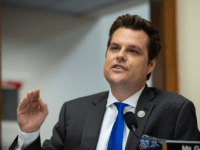 BERNIE: 'Ultra-rich' have been 'looting' for 40 years…
Univ. of Alabama professor instructs rioters on how to tear down monuments on Twitter
Report: Chiara de Blasio, NYC Mayor's Daughter, Arrested at Riot
Susan Rice: We Are Here Because Trump Demonized Kaepernick
Twitter Allows Looters to Coordinate Criminal Behavior 823
NBA Writer Cheers Mob for Burning Affordable Housing Development… …Calls Them 'Animals' When They Come to His Neighborhood
CNN insanity: Decades After 1968, Things Are Somehow Worse. If they think the amount of racism in the USA is worse now then in 68, they are certifiable and need to be institutionalized.
NY Times insanity: No More Money for the Police. Oh, yeah, because letting murderers, rapists, robbers, and so on do whatever they want since we have no police woud be SO much better! /massive sarc
Slate insanity: Destroying a Police Precinct Is a Reasonable Response. Peaceful protest is reasonable – advocating destroying police stations and possibly killing people in the process obviously is not even remotely so.
Vox insanity: Violent Protests Are Not the Story. Police Violence Is. Hate to break it to 'em, but unjustified police violence is very rare out of the tens if not hundreds of millions of police encounters with the public every year. Riots like we're seeing now, however, do damage to those areas for literally decades, alone with destroying and even killing totally innocent people. Yet they think it's somehow justified?
NBC News insanity: How Trump's Attacks on China Encourage Racism. So when other nations do egregiously wrong things, a president cannot say a word I guess, because anything else is an "attack" which "encourages racism."
Race baiter extraordinaire, FBI informant (to avoid prosecution himself) and massive tax cheat Al Sharpton lies again: Trump 'Aggressively Reversed' Measures to Hold Police Accountable. Yeah, because Trump after being in office is somehow responsible for the Minneapolis city police force, when Minneapolis has been entirely run by Democrats for over 50 years. Go figure.
Black Nikes Matter: