Excellent shooting!
This could be a training video on how to fight with a rifle while on the ground. Great situational awareness of multiple threats, engaging them appropriately and firing only the amount of rounds needed to take them out of the fight. Outstanding!
https://twitter.com/TimMc777/status/1299219828864032768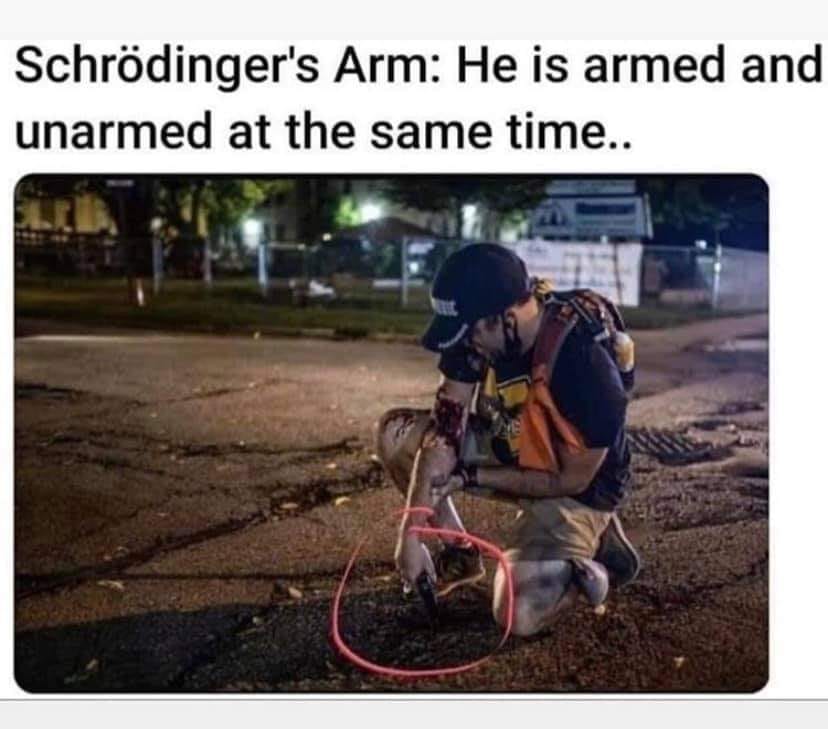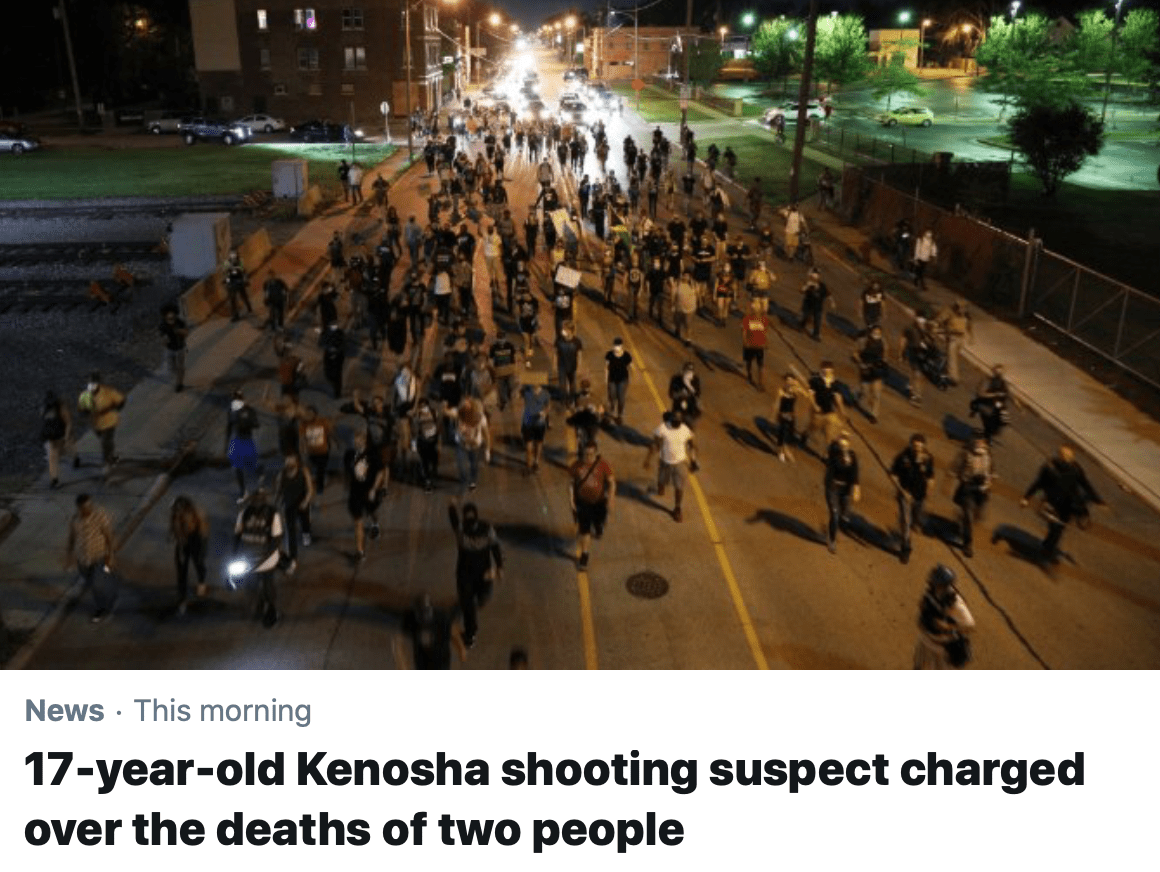 Seventeen-year-old Kyle Rittenhouse charged with six criminal counts in connection with shootings during Wisconsin protests; charges include first-degree reckless homicide, first-degree recklessly endangering safety and first-degree intentional homicide.
At least three people were shot late Tuesday night near a gas station in Kenosha, some 40 miles south of Milwaukee, and two of the victims died from their injuries, according to the Kenosha Police Department. The third gunshot victim was taken to a hospital with "serious, but non-life-threatening injuries," police said. The violence occurred amid a third night of protests in Kenosha over the police shooting of Jacob Blake, a 29-year-old Black man. — ABC
George Floyd overdosed on Fentanyl. Why are people still rioting?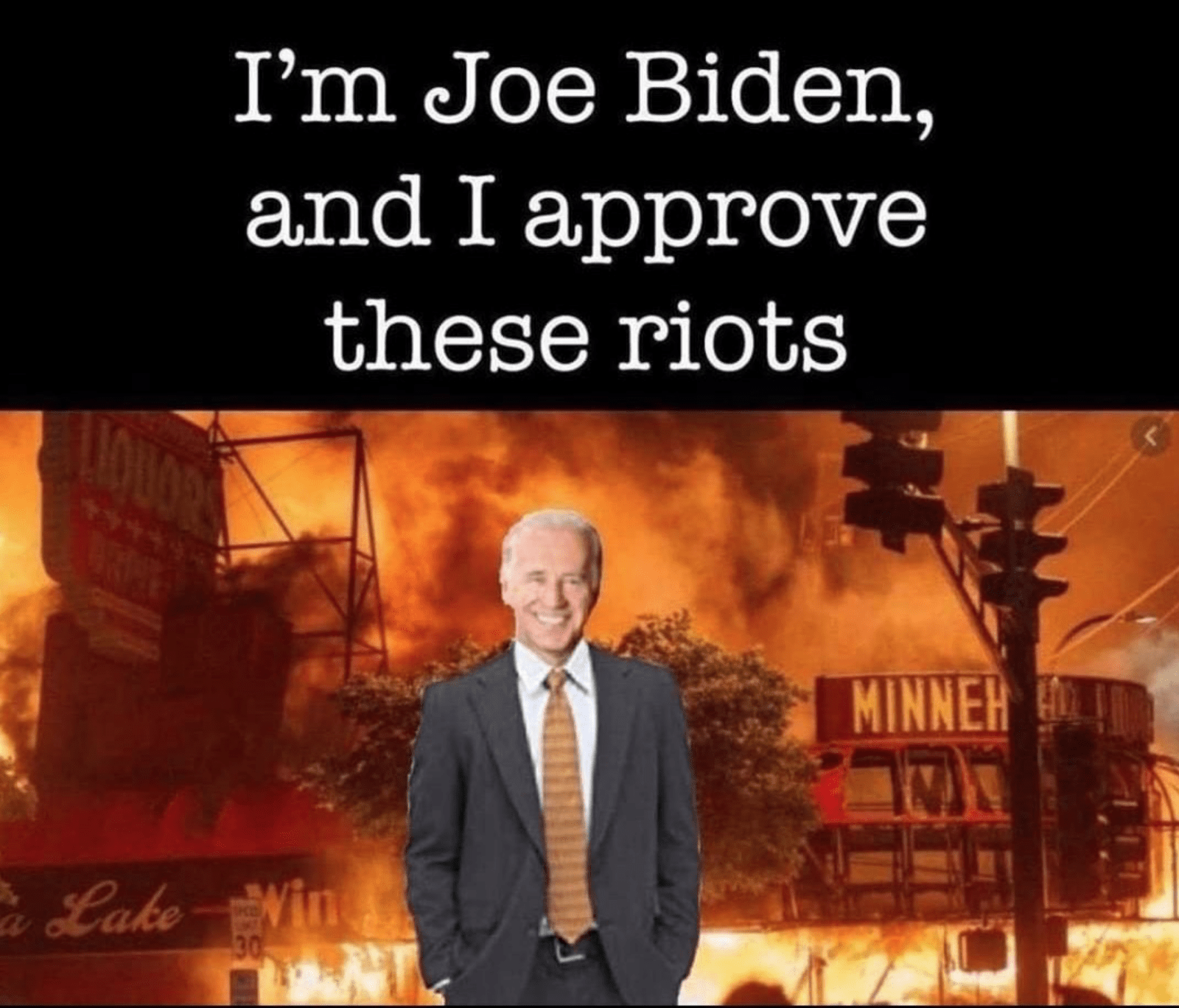 More riots have broken out in the US as a man was shot by police after he appeared to reach for a gun, according to Sky News host Paul Murray.https://t.co/SJOgdeETdj

— Sky News Australia (@SkyNewsAust) August 25, 2020
#KingFace https://t.co/uuB5i3Y8Fd

— Larry Elder (@larryelder) August 28, 2020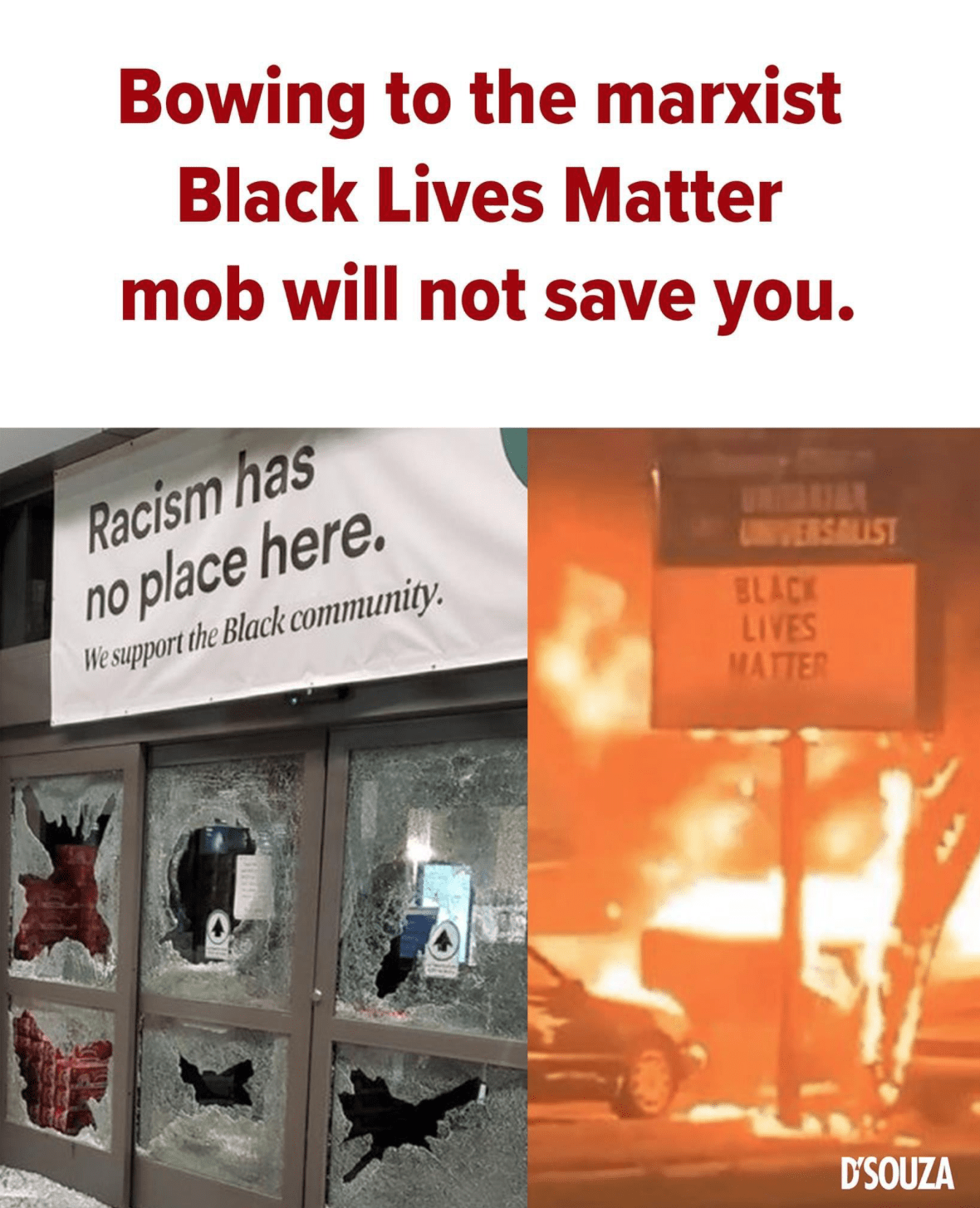 Sucking up to the mob doesn't help.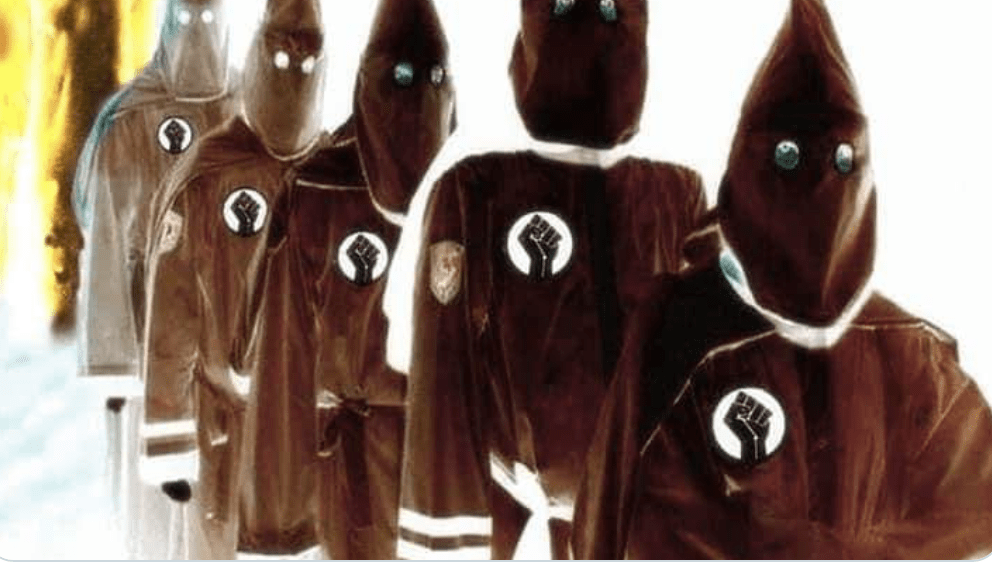 FOXNEWS.COM
Joe Biden reacts to Speaker Pelosi's suggestion that Biden not "legitimize a conversation with" President Trump by debating him:

"I'm gonna debate him … I'm gonna be a fact-checker on the floor while I'm debating him." https://t.co/Xw7NBPnlaO

— MSNBC (@MSNBC) August 28, 2020
Peloshi knows that Biden is no longer with us….
"Joe Biden listed as criminal suspect in Ukrainian court"#BidenCrimeFamily ☠️ https://t.co/C1OqqNIrPA

— ❌🇺🇸TRUMPGIRL🇺🇸 (@ThomLillyLayne) August 28, 2020
https://twitter.com/marklevinshow/status/1298220161212846081
https://twitter.com/QuaeriteV/status/1298222131734614017
https://twitter.com/ScottyBubble/status/1298236594294595585
https://twitter.com/MrAndyNgo/status/1298133679131090944
https://twitter.com/MattWalshBlog/status/1298234362635395073
https://twitter.com/larryelder/status/1298240518623621121
https://twitter.com/nascarred14/status/1298204086567948288
https://twitter.com/SicarioScott/status/1297902170893934592