Update:
Jihad Watch has been publishing scores of stories about Muslim migrants invading the UK via the English Channel, sometimes with help from the French navy. As the numbers have escalated, there has been scant coverage of what happens to these migrants once they arrive in Britain.
What is known is that they are not being deported, but welcomed.
Now comes the news that while British citizens must endure the many inconveniences of the coronavirus lockdown, including massive job loss and future uncertainty, illegal migrants have gotten "VIP tours of Anfield Stadium after Liverpool's Premier League win."
Not only that, but they have "filled up" hotels on the taxpayer dime, while those same taxpayers have been unable to book rooms at those fully occupied hotels both at present and "for months to come." The UK is in a state of dhimmitude; the rule of law is trampled upon on a daily basis, and the good will of British citizens is being abused. There has been no action from the Boris Johnson government, just lip service.
Meet Serco: Corporation Behind Illegal Migration
One of the biggest shareholders in SERCO is Toni BLiar, the creep who flooded England with unassimilable Moslem savages. SERCO is also getting paid for a multitude of migrant reception centres & prisons around the world.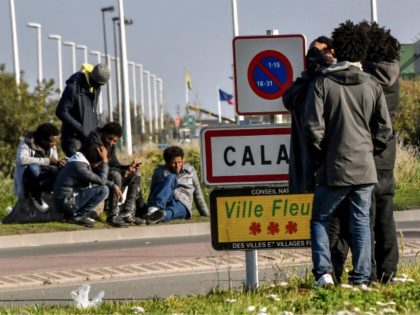 Just One in 40 Illegal Channel Migrants Returned to EU: Report
Over 130 Iraqi Migrants Return Home on Voluntary Greek Flight
Links from JW, Allahs Willing Executioners & Breitbart