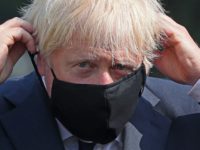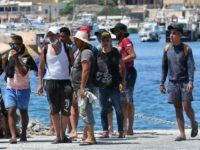 Sure. Get in line! Behind Egypt, Libya, Turkey, Algeria & all the other African shithole countries.
UNRWA is founded upon a giant lie. Palestinian "refugee" status is as trumped-up as the "Palestinian" nationality itself, and there is no reason why U.S. taxpayer dollars should continue to prop up this jihadist fiction.
https://twitter.com/thedukeoriginal/status/1283760899350814720
Why the collapse of Lebanon should worry all of Europe
Collapse of Lebanon:
Europe can ill afford another failed state on the banks of the Mediterranean, but that is exactly what Lebanon may now become in the wake of last week's tragic explosions. It is a country divided by sectarian violence, facing economic catastrophe and famine with no recognisable government. We in the intelligence community are all asking the same question, because what comes next will have huge security implications for the UK and Europe. A quick glance across the border, to Syria, offers a worst-case scenario of the disaster that may yet unfold.
"I have said before that the system of corruption is deep, but I discovered that the system of corruption is bigger than the state," former Prime Minister Hassan Diab said in a live address on Monday evening as his government resigned. He's right. Lebanon has long been a state within a state where warring tribes — Maronite Catholics, Sunni and Shiite Muslims and Druze — dance to different tunes and foreign influence. The loudest, of course, being Hezbollah, the all-powerful Islamist terror group who control much of the state apparatus. They are tied to their Iranian and alleged co-Qatari paymasters.
Lebanon today, with its passionate protests, resembles the early days of the Arab Spring which, from an international security perspective, was hugely destabilising for the region. Effigies of Hezbollah leader Hassan Nasrallah are being hung around Beirut – this was once unthinkable. The Lebanese people are desperate and there is only one offer on the table and it is one they've seen before.
President Macron, who has admirably led international efforts thus far, has made clear that he would not craft a new political solution. However, he is pushing for a reconciliation among all parties – a national unity government. This would absolve the criminals who besieged Beirut so visibly last week of any accountability and would maintain the status quo. Most importantly it will not calm the streets and the growing resentment towards the Lebanese political elite.
On the other side, Hezbollah is weakened by recent events, which in many ways makes them more dangerous, more likely to lash out. Hezbollah wants to turn Lebanon into a "resistance state" that acts as an outpost for Iranian influence, and a counterweight to Israel and the United States in the region. It will not give up Lebanon easily – and therein lie the seeds of a new civil war. Why should this matter to the UK?
Let's look at Hezbollah. We know the group is not confined to the Middle East. In 2015 it was caught stockpiling tonnes of ammonium nitrate – the same explosive material that caused the Beirut blast –  on the outskirts of London. My former colleagues in MI5 and MI6 believe this was part of an international plot to lay the groundwork for future attacks.
Iran has also carried out a slew of political assassinations in Europe. In my home country, the Netherlands, two Iranian diplomats were expelled over connections to political assassinations in 2015 and 2017; in France, a bomb plot was foiled at a rally of Iranian opposition groups in Paris in 2018 – the French blamed Iran's intelligence ministry; and in Germany, they have had huge problems with the presence of Iranian spies – one of whom was convicted in 2017, primarily for identifying potential attack targets for the Iranian Revolutionary Guards.
Beyond this, we know Hezbollah has trained thousands of Iran-backed social media activists, helping create so-called "electronic armies" across the region. Since 2012, Hezbollah has been flying individuals into Lebanon for courses teaching participants how to digitally manipulate photographs, manage large numbers of fake social media accounts, make videos, avoid Facebook's censorship, and effectively spread disinformation.
We know that failed states lead to mass migration of refugees and asylum seekers. The UK, France and Germany have welcomed in thousands from Libya, Iraq, Syria and Yemen. This is an enduring symbol of the values the UK embodies. However, it comes with security implications and huge resourcing issues. The UK has sadly fallen victim to a number of terror attacks led by refugees and asylum seekers, most prominently the 2017 Manchester Arena bombing by Libyan national, Salman Abedi, who killed 22 and injured 139. There is also the Parsons Green bombing of 2017 by Iraqi asylum seeker, Ahmed Hassan, which injured 30, and the Reading attack earlier this year by Libyan Khairi Saadallah, who killed three people.
Across Europe, religious and educational establishments founded by expat communities from the Middle East are causing great concern to law enforcement agencies. The Muslim Brotherhood is adept at supporting financially these communities as a deliberate and opaque means of growing their influence and penetration in the West. In France, the government continues to crack down on groups like the Iraqi-led Institut Européen Des Sciences Humaines (IESH), which, it alleges, operates as a recruitment and training organisation for the Muslim Brotherhood. In the UK, law enforcement however struggles to combat the Iraqi-led Muslim Brotherhood, who hold huge sway over a number of institutions, such as the Muslim Association of Britain. It's Egyptian contingent, led by Ibrahim Munir Moustafa and Mahmoud El-Abiary, was also found to have met with the leadership of the Islamic Revolutionary Guards Corps' Quds Force in Turkey to coordinate a campaign against Saudi Arabia.
We need only look to the Syrian civil war and the hugely destabilising impact it had on the Middle East and the West to know what could be coming. It was within that vacuum that ISIS was founded. And it was from that base that an unprecedented wave of migration hit Europe – a situation the intelligence community is still recovering from and can ill afford again so soon. We need fewer threats, not more, and that means viable, self-sufficient, stable nation states. The European Union and the UK must take Lebanon seriously because another Syria may be just a year away.