A migrant Moslem in France with an outstanding deportation order against him was arrested for stabbing the father of a girl who rejected his sexual advances. Meanwhile, Hungarian border forces are finding more and more tunnels that have been dug to smuggle migrants under the fence on the southern border.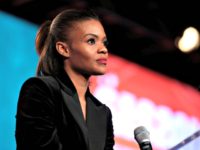 It should be a class-action lawsuit by millions of users.
Judge Jeanine: If you questioned the deep state's existence, you just saw it
Millie Weaver arrested
Millie Weaver from InfoWars was reportedly arrested at home in Ohio this weekend shortly after releasing a video documentary labeled "Shadowgate". 
The video is about a group of individuals and government contractors who are behind the Obamagate coup attempt of President Trump.  These people really run the government.