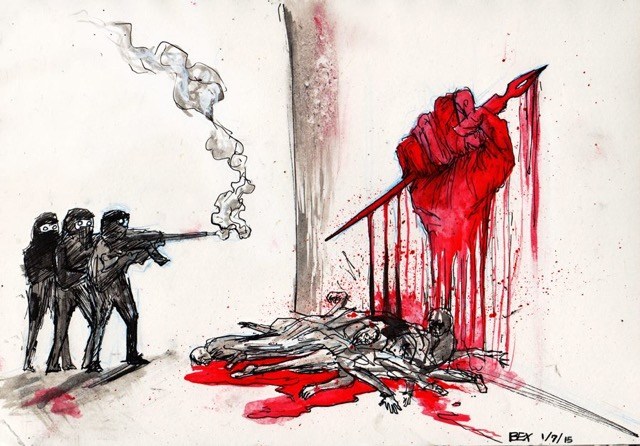 The Charlie Hebdo massacre is all but forgotten. Today, hardly anyone wants to be 'Charlie'. Nice to see that the good people who run the mag today had the courage to reprint the cartoons.
A survivor of the 2015 attack on satirical publication Charlie Hebdo has told a French court how the gunmen said "Allahu akbar" ("God is greatest"), then shot him with their Kalashnikov rifles. Simon Fieschi was the first employee the two gunmen encountered
…Read More…From the Sydney Morning Herald Paris: 
.
 The current director of France's Charlie Hebdo satirical weekly, the target of a massacre by Islamist gunmen in January 2015, on Wednesday said the magazine had "nothing to regret" for publishing cartoons of the prophet Mohammed that angered Muslims around the world. Fourteen
…Read More…From France 24, via MSN