Iranian state media reported on Friday morning that top nuclear scientist Mohsen Fakhrizadeh was assassinated near the capital city of Tehran by unidentified "terrorists" after a fierce battle with his security team.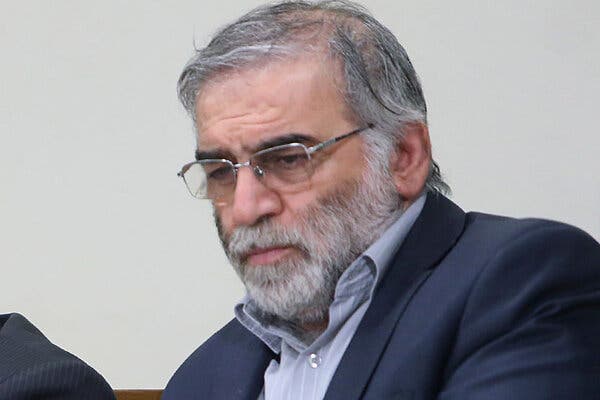 Fakhrizadeh was described as the "father of the Iranian bomb" in a famous 2018 presentation by Israeli Prime Minister Benjamin Netanyahu.
#Biden will never be POTUS:
Have you noticed that the argument went from "they have no evidence…" to "the evidence isn't enough to overturn" to "look at the typos…"
They are attempting to change the narrative.
And we won't let them.
Top Iranian nuclear scientist killed near Tehran
A report from Iranian state media:
Mohsen Fakhrizadeh – a scientist believed by the Israeli government to be a driving force behind Iran's nuclear weapons program – was killed in an alleged targeted attack outside of Tehran on Friday, according to Iranian state media citing the country's defense ministry. Iranian Foreign Minister Javad Zarif condemned the killing in a statement, calling it an "act of state terror."
.
Obama plant John Brennan is enraged about the elimination of one of our enemies?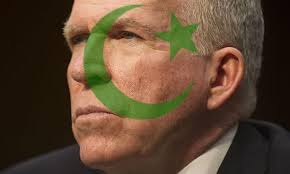 Obama-era CIA Director John Brennan on Friday lashed out at the killing of the head of Iran's nuclear program, Mohsen Fakhrizadeh, labeling his death a "criminal act."
What else makes a Marxist Moslem throw hissy fits?
This was a criminal act & highly reckless. It risks lethal retaliation & a new round of regional conflict.
Iranian leaders would be wise to wait for the return of responsible American leadership on the global stage & to resist the urge to respond against perceived culprits. https://t.co/0uZhyBTM3S

— John O. Brennan (@JohnBrennan) November 27, 2020
In other news:
Sydney Morning Herald says British-Australian academic was arrested after Iran found out her partner was Israeli.
Kylie Moore-Gilbert was released on Thursday after two years in prison in Iran on spying charges she rejected
Iran's Tasnim news agency quoted a statement from the Defense Ministry that said "armed terrorist elements" attacked Fakhrizadeh's car on Friday, severely wounding him during a firefight with his bodyguards.
According to Tasnim, the injured nuclear scientist was taken to a hospital, where "efforts by the medial teams to resuscitate the Iranian scientist failed and he was martyred."
Tasnim reported explosives were used in the attack and "a number of people have been killed in the incident," possibly including relatives of Fakhrizadeh who were traveling with him.
Iran's Fars news agency says the attack included "an explosion and machine gun fire."
"Eyewitness accounts confirmed that Fakhrizadeh's car came under attack first by a blast and then by two terrorist teams who sprayed bullets at his car as they moving in opposite directions. Eyewitnesses also said three to four individuals, most likely all terrorists, have been killed in the attack," Fars reported, stating that at least two other dead bodies were spotted at the hospital.
Iran's PressTV quoted Foreign Minister Mohammad Javad Zarif claiming there was evidence of Israeli involvement in the attack.
"Terrorists murdered an eminent Iranian scientist today. This cowardice – with serious indications of an Israeli role – shows the desperate warmongering of the perpetrators," Zarif said on Twitter.