It is deplorable that London's New Year fireworks display contains a Marxist/BLM fist. If you want to celebrate British culture & not destructive ideologies, vote me for London Mayor on 6th May. I promise you some beautiful British fireworks next year! https://t.co/NoOVXFIIMT

— David Kurten (@davidkurten) January 1, 2021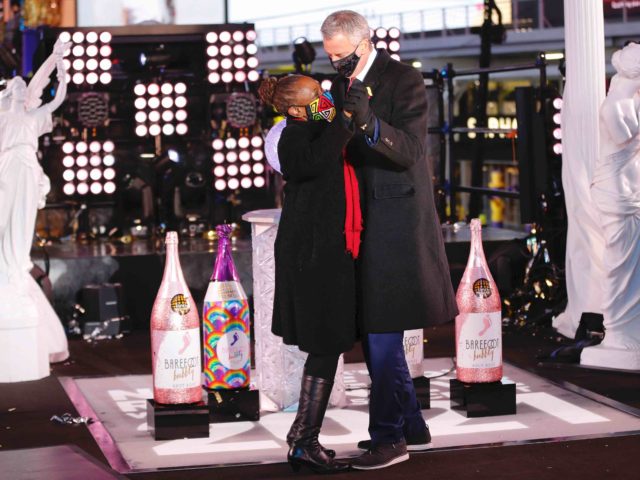 You couldn't make it up: the lunatic mayor of NYC dancing with his corrupt wife in Times Square which is off-limits to all others:
Happy #NewYear from the greatest city in the world. pic.twitter.com/47CmOAanxD

— NYC Mayor's Office (@NYCMayorsOffice) January 1, 2021
#Trump's last chance to prevent a socialist America:
Nearly 30 Republicans from the United States House of Representatives have vowed to object to the certification of Electoral College votes in favor of Joe Biden on January 6. https://t.co/xibKZxo998

— Breitbart News (@BreitbartNews) January 1, 2021
This video of Bill Gates shows him as a prime example of the "monsters" who make up "the most dangerous people on the planet," says @JesseKellyDC.

"That's what he felt comfortable saying on national television. What do you think that person says when the doors are closed…" pic.twitter.com/tJlDCZ2ml0

— The First (@TheFirstonTV) January 1, 2021
Why is Pope Francis so drawn to Communism?
Sky News host @RitaPanahi says Australians are certainly "not one and free" at the moment as states continue to close borders in a bid to stem the spread of COVID-19.https://t.co/LJi3Lhia3z

— Sky News Australia (@SkyNewsAust) January 1, 2021