Councillor Who Criticised Islam To Be Banned From Elections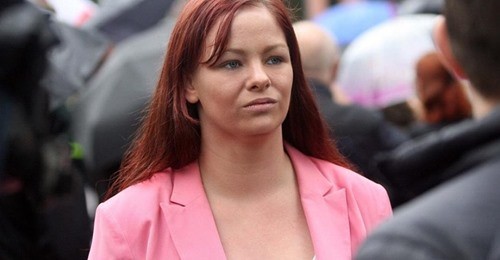 An Independent Councillor from Belfast, who criticised Islam, could face up to a five-year ban from standing in future elections.
Jolene Bunting is an independent councillor from Belfast. She has been suspended, censored and is to potentially be banned from standing in future elections for up to 5 years.
Jolene has been labelled 'far-right' and a 'racist' and in a few weeks could potentially be banned from standing in future elections for standing up for her deeply Conservative – Christian beliefs.
This shocking string of events starts back in August 2018, when Jolene was suspended from council duties for four months while investigations were carried out into complaints about public statements she made about Islam.
"I have broken no laws, I haven't been so much as questioned by the police. I spoke out about the 2 biggest problems facing us today ISLAM & IMMIGRATION, not just here in Belfast or the U.K, but the entire Western civilization & I'm treated worse than a convicted sex offender" pic.twitter.com/HpAKpcVwXP

— Jolene Bunting (@jolenebuntinguk) February 11, 2021
"Diversity" in Londonistan
No western country or city must ever hand the reins of power to a Mohammedan culture enricher. To make Sadiq Khan mayor of London will accelerate Islamisation to the point of no return.
But Commons Leader Jacob Rees-Mogg said it was wrong the group "should be inflicted upon our great metropolis."
The mayor's office said he made "no apology" for setting up the group.
Fifteen panellists, including actor Riz Ahmed, historian Sandy Nairne and chair of City Sikhs Jasvir Singh, make up the commission.
The mayor's office said it will "review what currently makes up London's public realm, discuss what legacies should be celebrated and make a series of recommendations" in order to improve diversity in the city.
The commission was mentioned in the House of Commons by Conservative MP Andrew Rosindell, who asked whether the leader of the house shared his worries about an "unelected activists being given the power to interfere with London street names and monuments."
Mr Rees-Mogg replied he agreed with his concerns and accused the London mayor of being "Red Khan".
"It is quite wrong that these loony left-wing wheezes should be inflicted upon our great metropolis, and I think the mayor in his zeal is potentially treading on the toes of councils anyway," he said.
The MP for North East Somerset added the country should instead "celebrate and glory in our wonderful history and in the great heroes of our nation going back over centuries."
Responding to the comments, a spokesperson for the mayor said Mr Khan "makes absolutely no apology for creating a commission to help ensure everyone can take pride in our city's public landscape" and that the group will work with councils and partners "to ensure we tell the full story of our capital" in its public spaces.
"It's a great pity that the minister seems to have no interest in that diverse history being told," the spokesperson added.