Melbourne's Anzac Day march cancelled. 'Invasion Day' – no problem.
Not okay:
The Anzac Day march in Melbourne's CBD has been called off, and other commemorations will be scaled down dramatically.
This is okay: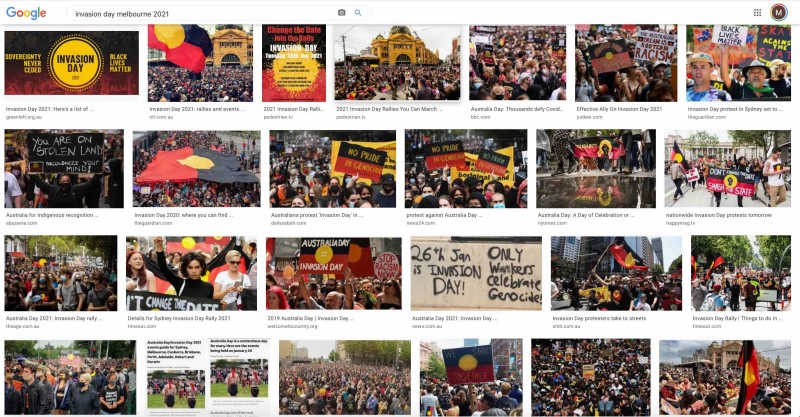 The 'activist class' has been pushing a 'false narrative for years'
Sky News host Rita Panahi says the overwhelming majority of Australians, including a "huge majority of migrants," have enormous pride in Australia Day.
Not calling it "invasion day" is racist, or something.
Former ABC presenter vigorously defends ABC's 'Invasion Day' headline
Former ABC presenter Quentin Dempster has defended the broadcaster's 'Invasion Day' headline in a heated conversation with Sky News host Rowan Dean, saying the ABC is "statutorily required to be biased against racism". It comes after the ABC removed the headline following bipartisan backlash over an article referring to 'Australia Day' being interchangeable with 'Invasion Day'. The article listed events which will take place in capital cities across Australia on Tuesday. The ABC has now changed the headline and reconfirmed its public policy is to use the term Australia Day. Mr Dempster said it was not a "directive" for the terms to be interchangeable, but simply a "heading on an online piece which some News Corporation journalist got a hold of". "I think the ABC changed the headline to drop the 'Invasion Day' to make it abundantly clear that the terms aren't interchangeable," he said. "I think the ABC is statutorily required to be biased against racism." Mr Dempster dismissed the synonymous usage of the terms as "shorthand on a news item showing all the activities going on on Australia Day". "It's fair and objective journalism."