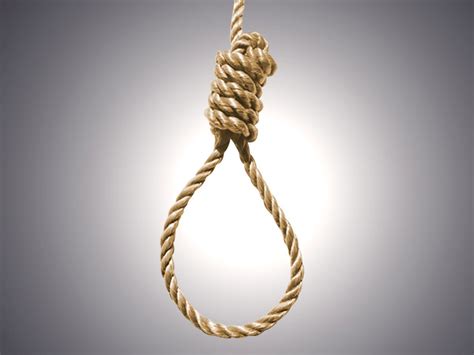 Dr Fauci had not raised the issue of restarting the research funding with senior figures in the White House.
"It kind of just got rammed through," one official said.
Imagining doing all that just to steal an election.
Fauci said knowledge from controversial pathogen experiments 'outweigh the risk' of possible pandemic
Fauci defended gain-of-function research in a 2012 medical paper
National Institute of Allergies and Infectious Diseases (NIAID) director Dr. Anthony Fauciwrote in 2012 that pathogenic gain-of-function research was worth the risk of a potential man-made pandemic.
In a paper from 2012, Fauci defended controversial gain-of-function research, saying that the "benefits" gained from the science "outweigh the risk" of an accidental pandemic breaking out.
Comforting news for 600,000 dead Americans and millions more victims worldwide. The fact that these savages and their media enablers initially tried to pass off this man-made catastrophe as an accident at a "wet market" is beyond the pale. #Fauci https://t.co/yVKkeRb3xz

— James Woods (@RealJamesWoods) May 28, 2021
Anthony Fauci backed virus experiments 'despite pandemic risk'
Sharri Markson The Australian May 28, 2021
.
America's top medical adviser for the coronavirus, Anthony Fauci, argued that the benefits of experimenting on contagious viruses – manipulating and heightening their infectious potency – was worth the risk of a laboratory accident sparking a pandemic. In previously unreported remarks, Dr Fauci supported the contentious gain-of-­function experiments that some now fear might have led to an escape from a Wuhan laboratory causing the Covid-19 pandemic, calling them "important work".
A vaccination passport is medical apartheid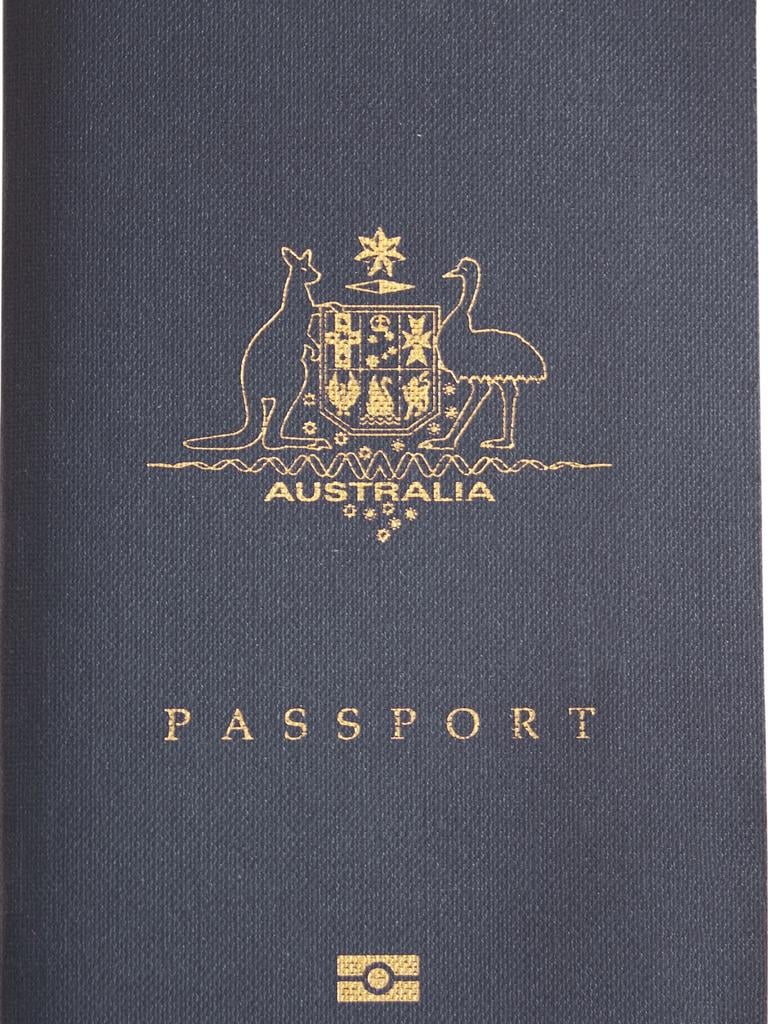 An investigation by The Weekend Australian has also confirmed Dr Fauci, the director of the Nat­ional Institute of Allergy and Infectious Diseases, did not alert senior White House officials before lifting the ban on gain-of-function research in 2017.
.
Writing in the American Society for Microbiology in October 2012, Dr Fauci acknowledged the controversial scientific research could spark a pandemic.
"In an unlikely but conceivable turn of events, what if that scientist becomes infected with the virus, which leads to an outbreak and ultimately triggers a pandemic?" he wrote. "Many ask reasonable questions: given the possibility of such a scenario – however remote – should the initial experiments have been performed and/or published in the first place, and what were the processes involved in this decision?
.
"Scientists working in this field might say – as indeed I have said – that the benefits of such experiments and the resulting knowledge outweigh the risks.
"It is more likely that a pandemic would occur in nature, and the need to stay ahead of such a threat is a primary reason for performing an experiment that might appear to be risky."
.
In the paper, Dr Fauci also writes: "Within the research community, many have expressed concern that important research progress could come to a halt just because of the fear that someone, somewhere, might attempt to replicate these experiments sloppily. This is a valid concern."
.
Dr Fauci has led the US response to the outbreak but is now facing serious questions about his role in funding the radical experiments being conducted inside the Wuhan Institute of Virology.
.
A forthcoming book, What ­Really Happened in Wuhan, documents increasing concerns that a leak from the Wuhan lab – and not natural spread via an animal in a wet market – could have sparked the Covid-19 crisis that has up-ended every nation in the world and killed 3.4 million people.
.
Dr Fauci on May 11 reversed his position on whether Covid-19 had leaked from the WIV, and said he was now "not convinced" the virus had developed naturally and authorities needed to find out "exactly what happened".
.
Gain-of-function experiments – often with bat-derived coronaviruses – centre on manipulating, splicing and recombining viruses potentially into strands of highly infectious and little understood diseases.
.
This type of research carries such a risk of causing a pandemic that the Obama administration paused funding for gain-of-­function experiments in 22 fields in 2014, including those involving SARS, influenza and MERS.
.
US President Joe Biden this week ordered a fresh US intelligence inquiry into whether the virus had originated at the laboratory, while WHO director-general Tedros Adhanom Ghebreyesus said his team's inquiry into the origins did not sufficiently examine an accidental laboratory leak.
.
The NIH has come under significant criticism in recent weeks over funding WIV research relating to change-of-function, which Dr Fauci denies. Earlier this month, he told a US Senate hearing that the NIH "has not ever and does not now fund gain-of-function research in the WIV".
.
Yet papers published as late as last year in American peer-­reviewed academic journals that include WIV researchers – including its prominent virologist Shi Zhengli – disclose that work on coronaviruses had been funded by at least three NIH grants.
.
At the time of Dr Fauci's paper, there was a voluntary ban on gain-of-function research related to highly infectious influenza ­viruses. He asked what would happen if the experiments were conducted by a lab not subject to adequate safety regulations.
.
"Putting aside the specter of bioterrorism for the moment, consider this hypothetical scenario: an important gain-of-function experiment involving a virus with serious pandemic potential is performed in a well-regulated, world-class laboratory by experienced investigators, but the information from the experiment is then used by another scientist who does not have the same training and facilities and is not subject to the same regulations," he wrote.
.
Dr Fauci wrote that virologists needed to respect "that there are genuine and legitimate concerns about this type of research, both domestically and globally."
"We cannot expect those who have these concerns to simply take us, the scientific community, at our word that the benefits of this work outweigh the risks, nor can we ignore their calls for greater transparency, their concerns about conflicts of interest, and their efforts to engage in a dialogue about whether these experiments should have been performed in the first place," Dr Fauci wrote.
.
"Those of us in the scientific community who believe in the merits of this work have the responsibility to address these concerns thoughtfully and respectfully."
.
Dr Fauci added: "Granted, the time it takes to engage in such a dialogue could potentially delay or even immobilize the conduct of certain important experiments and the publication of valuable information that could move the field forward for the good of public health,"
.
"If we want to continue this important work, we collectively need to do a better job of articulating the scientific rationale for such experiments well before they are performed and provide discussion about the potential risk to public health, however remote," he wrote.
.
In December 2017, the National Institute of Health, of which the NIAID is a part, announced it would resume funding the gain-of-function research.
.
Multiple Trump administration officials told The Weekend Australian Dr Fauci had not raised the issue of restarting the research funding with senior figures in the White House.
.
"It kind of just got rammed through," one official said.
.
"I think there's truth in the narrative that the (National Security Council) staff, the president, the White House chief-of-staff, those people were in the dark that he was switching back on the research."
.
The Weekend Australian has also confirmed that neither Mike Pompeo, the then director of the Central Intelligence Agency, nor National Security Council member Matthew Pottinger, was briefed.
.
The experiments are also opposed by prominent scientists, including the Cambridge Working Group of 200 researchers which issued a public warning in 2014.
.
"Accident risks with newly created "potential pandemic pathogens" raise grave new concerns," the group's letter read. "Laboratory creation of highly transmissible, novel strains of dangerous viruses, especially but not limited to influenza, poses substantially increased risks.
.
"An accidental infection in such a setting could trigger outbreaks that would be difficult or impossible to control. Historically, new strains of influenza, once they establish transmission in the human population, have infected a quarter or more of the world's population within two years."
.
And Steven Salzberg, of the Johns Hopkins School of Medicine, in 2015 said the benefits of gain-of-function research were "minimal at best" and they could "far more safely be obtained through other avenues of research".
.
"I am very concerned that the continuing gain-of-function research on influenza viruses, and more recently on other viruses, presents extremely serious risks to the public health," he wrote.
.
Dr Fauci did not respond to queries.
.
What Really Happened In Wuhan by Sharri Markson will be published by HarperCollins in September and is available for pre-order from Booktopia now.
.
Covid failures now more dangerous than the virus itself
Alan Jones The Daily Telegraph May 26, 2021
Governments can no longer ignore the fact that the uncertainty around coronavirus, lockdowns, vaccines and the economy looms as a greater crisis than the coronavirus itself. As part of the coronavirus prison in which we seem to live, we are now facing the business of a vaccine passport. I don't understand the logic. If you are vaccinated, aren't you supposed to be protected?
.
Does it matter, therefore, whether others are immunised or not? Are we entering the world of no vaccination passport, you're denied?
.
Isn't this medical apartheid?
.
What's to happen to people, who, for non-medical reasons, aren't vaccinated.
Surely if this system starts up, it becomes unstoppable.
.
Supposing you have a vaccination passport and they then tell us you need a third, fourth or a fifth booster.
.
If you don't oblige, will your vaccination passport be cancelled and you will become a coronavirus non-person, the latest victim of an emerging totalitarian tyranny?
.
Wherein lies our freedom?
How much choice do we have?
Or do we submit to being controlled forever?
Weren't we told that by getting the vaccine, Australia would be able to open up to the rest of the world?
.
Then, before the Budget, we were told that even if we were vaccinated, the borders would be closed indefinitely; then the Budget was predicated on the fact that we would not be open until July 22.
.
Is this a health agenda or an election agenda? How do we keep the coronavirus fear going until the next federal election?
.
It might be good political self-­interest, but how can tourism, travel, aviation, hospitality, horticulture and universities survive in this environment. And it's not just us.
.
Australians are regular travellers to Fiji, for example.
Fiji is currently stricken with poverty; hotel workers there have next to no hope. They, too, have to put food on the table for their families.
.
This is where this alarmism has taken us.
.
Dr Stephen Duckett is a pioneer in public health and a former Secretary of the Commonwealth Department of Health and Ageing.
.
He said recently that the vaccine rollout is not just a shambles, but an expensive shambles and that the program is so bad that Government has given up setting meaningful targets.
.
How valid is that argument?
Unfortunately, the "shambles" is more widespread.
.
Australians have copped border closures, tolerated social distancing, mask wearing and lockdowns, even though governments have never provided any epidemiological justification for any of them.
.
We were told this was necessary so that we could get "back to normal".
Part of the "back to normal" was a vaccination program.
.
Astra Zeneca was the answer and it would be produced locally.
Other countries roped in multiple providers. Not us.
.
But when Astra Zeneca proved to be less effective and have safety ­issues, there was no plan B.
.
The alarmism continued with the argument that we had to confront the risk of importing the virus. Fair enough. But does it follow that you lock people out, as with Australians in India and 35,000 other Australians, or do you provide quarantine facilities at home?
.
After all, we've had more than 15 months to work on an exit strategy.
.
Wasn't the Australian problem, in the first place, that the federal Government outsourced the quarantine responsibility to the States via empty city hotels. That failed, but we still don't have adequate "fit for purpose" quarantine facilities; yet quarantine is a Commonwealth Constitutional ­responsibility.
.
Remember, filling out those forms if you can think of the last time you caught an international flight and you were asked if you had been to certain countries. That is quarantine.
.
European horses come to Australia for the Melbourne Cup. They are quarantined. We can do it for plants, animals and organisms — but not for human beings.
.
So when Professor Duckett says things are a shambles, from vaccination to quarantine to lockdowns, what other word is valid?
.
Denying the right of Australians to return to Australia has no moral justification and is an open acknowledgment of Government failure. The public have reached breaking point.
.
They won't, for much longer, tolerate the secrecy surrounding all of this.
The Government is paying pharmaceutical companies, private companies, millions.
.
Why aren't we told how much? Why aren't we told to whom?
There is a website, AusTender, the information base where you can find out about Government signed ­contracts.
Why aren't all these outfits listed who have signed contracts to join the Covid bandwagon at taxpayers' ­expense?
.
If the DHL Supply Chain and Linfox are contracted to manage the distribution and logistics of the vaccination; if Accenture were signed up to manage the data tracking of doses; if PwC was contracted to help the Department of Health deliver the vaccine rollout; if McKinsey and co were paid $3 million for two months for "Information technology consultation services''; if Ernst and Young were paid to conduct a "vaccine readiness review;" if private health contractors were also pulled on board to help immunise residents in aged care; and goodness knows how many other consulting firms have been signed up, why aren't we told how much this is costing?
.
How much of this "outsourcing" has taken place and why can't we find the information on AusTender?
Is the Government embarrassed about how much has been shelled out for such little effect?
.
As Professor Duckett argues, if the vaccination campaign is failing, surely this lot have failed. Is the secrecy about their involvement tied up to their concern about reputational damage?
.
What all this means is simple.
.
The vaccine rollout delays will surely increase the risk of Australians testing positive to coronavirus, though, remember, well over 99 per cent of the tests are negative.
.
Does this failure paradoxically play into the hands of the federal Government?
Do delays increase the risk of lockdowns; and if lockdowns, so the Government tells us, keep us safe; by perpetuating the myth that Government has kept us alive, which is a nonsense, hopefully further rewards await at the next federal election.
.
We must hear one of our most marginalised groups Roads, apartments not enough to cater for booming population
.
One would have thought the first step in a democracy, if the public aren't to be treated as fools, is that there be transparency and accountability. That must start by lifting the veil of secrecy around what has so far been a failure.
.
How many big name corporate outfits have been locked into that failure and why can't the taxpayer be told what price we are paying?
.
 A vaccination passport is medical apartheid.