CNN contributor says 'the world today needs a Hitler' as violence rages between Israelis and Palestinians Arab Moslems
CNN fired a freelance contributor on Sunday after he posted a series of anti-Semitic tweets as the violence between Israelis and Palestinians continues.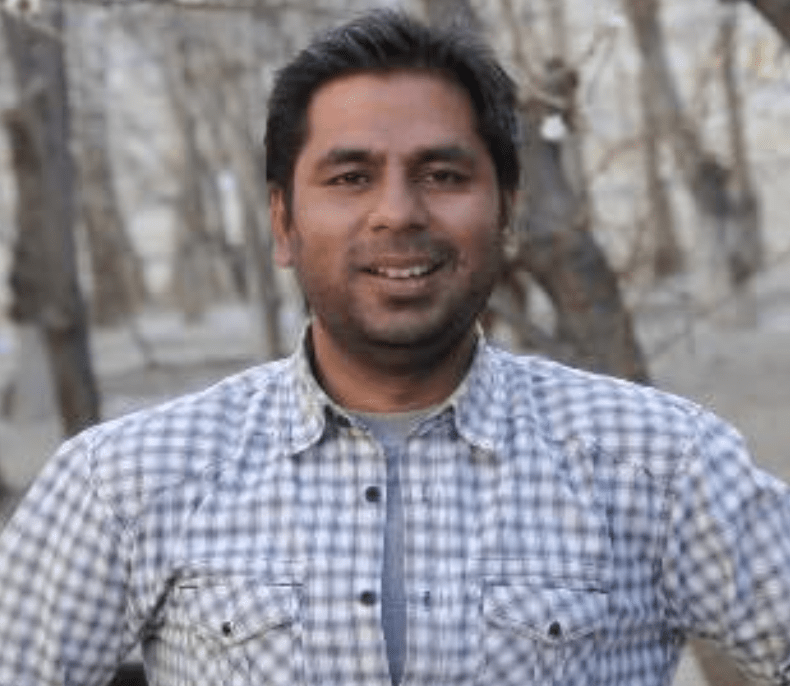 Adeel Raja, a Pakistan-based freelancer for CNN, posted multiple tweets lauding Adolf Hilter, the German dictator known for committing genocide against millions of Jews, gay people, and the mentally ill.
DISGRACED CNN WORKED WITH PRO-HITLER CONTRIBUTOR FOR SEVEN YEARS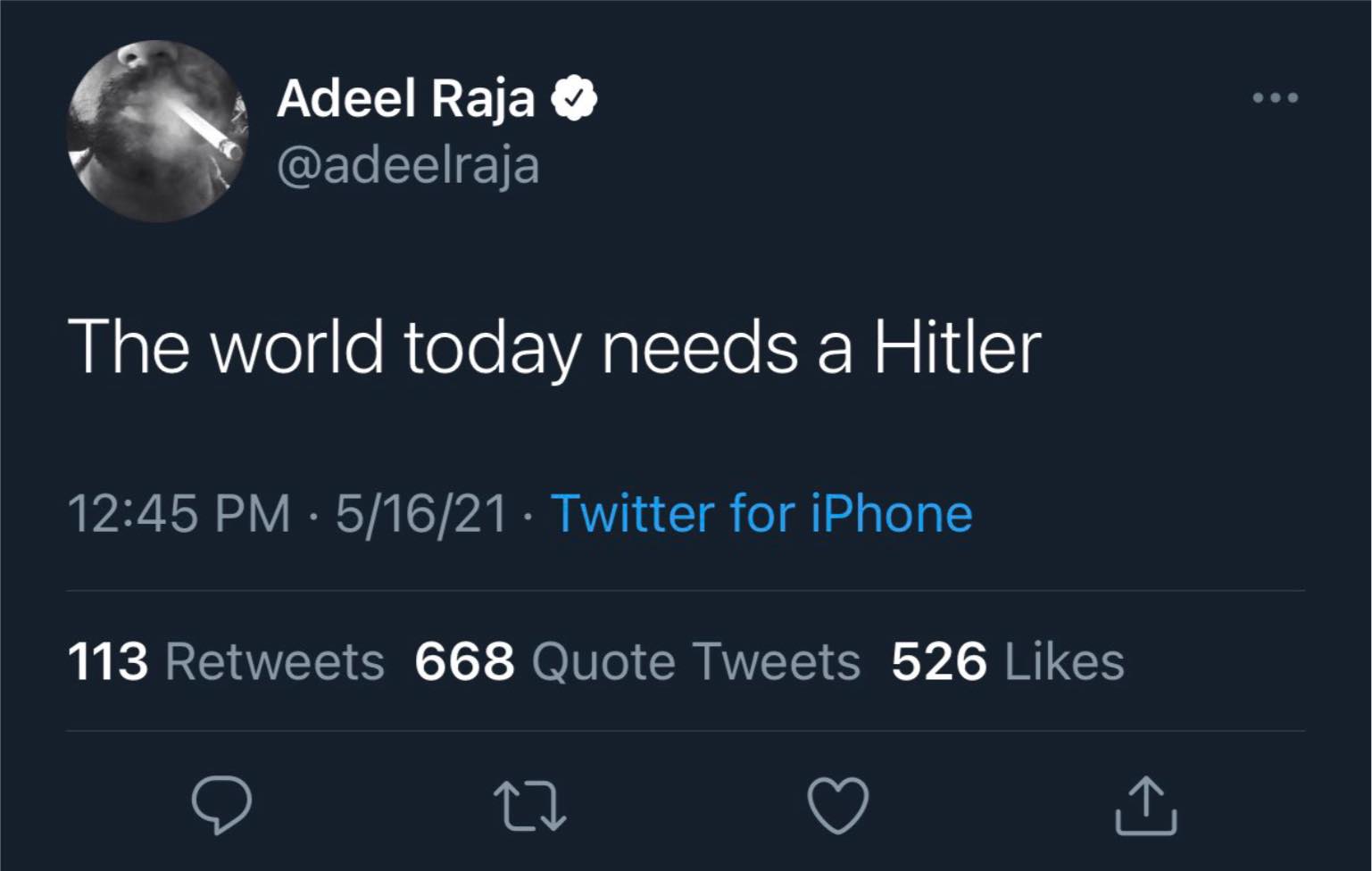 "The News tells us less about Israel than about the People writing the News, a former AP reporter says:" "The Western press has become less an observer of this conflict than an actor in it . .
Occupied Londonistan
Finchley Road. North London. 2021.

Genuinely terrifying. pic.twitter.com/8I4puROGeA

— Spotify fan JB™️ (@gunnerpunner) May 16, 2021
This footage from Golders Green is shocking, provocative and dangerous.

The Home Secretary and the police must act right now.

— Nigel Farage (@Nigel_Farage) May 16, 2021
Downtown LA, mere moments ago pic.twitter.com/z5CIimUSLD

— 🌹niraliberalism🌹 (@niralshah) May 16, 2021
LIVE in Toronto: Thousands of people are marching in protest of the ongoing COVID-19 lockdowns. pic.twitter.com/cFVTmd8aGp

— The Post Millennial (@TPostMillennial) May 15, 2021