Merkel Regime uses uses Hamas doctor for propaganda video to push Covid vaccinations
The freshly "reelected" Merkel Regime produced a video with an Arab doctor who turns out to be a Hamas sympathiser who wants to kill all Jews. Question remains why Merkel advertises in Arabic. It's still Germany…..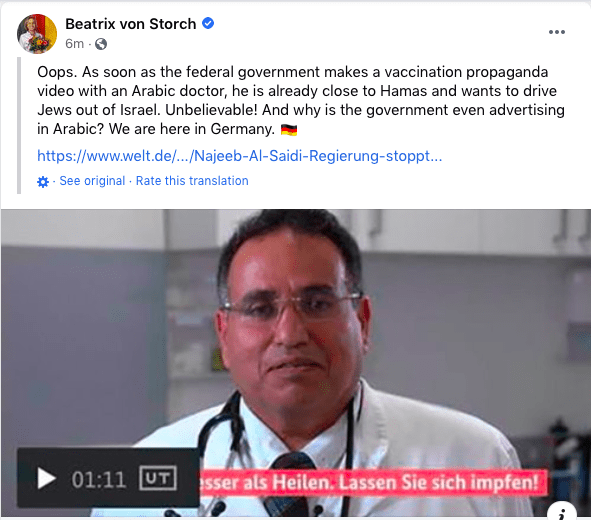 German Police Raid "Kill the Jews" Islamic Group…
Major police raids carried out around German capital after Islamist group, which called for death of Jews, outlawed by authorities
In its annual report, the German intelligence agency said that there were three times as many Salafists in the country in 2019 as there were in 2011, numbering 12,150 in 2019.
In reality, it is very likely that there are ten times more "Salafists" in Germany, and who says it could not be 100 times 12.000?  The invading Mohammedans have never been queried about their belief system, and the Polizei is clueless about Islam. There goes the nation state.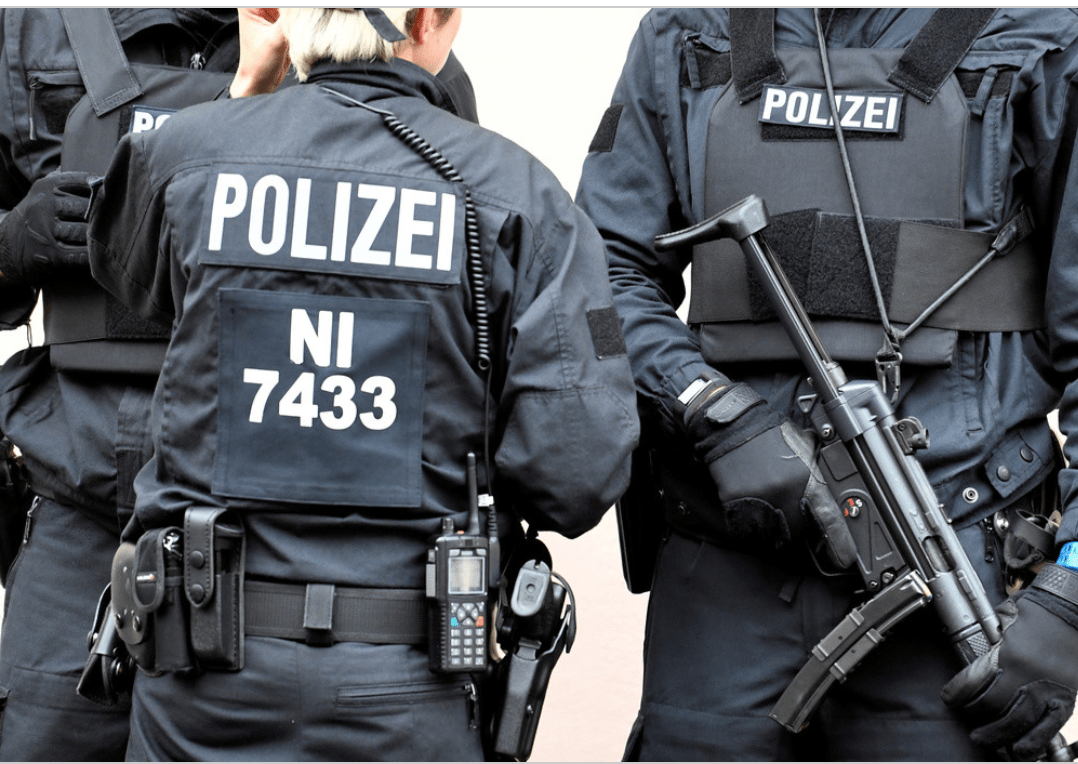 More than 800 officers were on duty as police in Berlin and Brandenburg carried out 26 raids across the region to enforce a ban on a Salafist group that was advocating terrorist attacks and the killing of Jews.
.
Berlin Interior Senator Andreas Geisel told a news conference on Thursday that 19 members of the Jama'atu Berlin were targeted during the raids and that the group had been under surveillance for two years.
Read more: German Police Raid "Kill the Jews" Islamic Group…