Parents protesting against CRT and a transgender policy are arrested after a Loudoun County, Virginia school board meeting was declared an unlawful assembly pic.twitter.com/XyyuvozlUA

— Daily Caller (@DailyCaller) June 22, 2021
Dumbing down is an essential requirement for the revolution.
Public schools are extravagantly expensive daycare services. When teachers' unions can be persuaded to put teachers in the classroom, they keep kids occupied with critical race theory indoctrination. Should students be required to learn anything other than the sins of the white race? Not according to the Oregon legislature:
A bill to prohibit Oregon schools from requiring students to show they can read, write and do math at a basic high school level is headed to Gov. Kate Brown after lawmakers gave final approval Wednesday.

The idea is to hit pause on the requirements, in place since 2009 but already suspended during the pandemic, at least until the class of 2024 gets their diplomas and for Oregon to thoughtfully reexamine its graduation requirements in the meantime.
You can see why Biden et al. want us to pay for "free" college for everyone. That way youth can learn how to read.
The vote was largely along party lines…
…with Democrats staunchly opposing the proficiency rules and Republicans decrying what they see as a lowering of academic standards.
We can no longer say there isn't a dime's worth of difference between the parties. Republicans half-heartedly defend civilization. Democrats call for tearing it down.
Here's why Democrats oppose standards:
[D]emonstrating proficiency proved most challenging for students who learned English as a second language, students with disabilities and students of color.
If members of favored identity groups might not meet the standard, the standard must be abolished.
The bill calls on the diverse committee studying graduation requirements to come up with a recommendation "with the goal of ensuring that the processes and outcomes related to the requirements for high school diplomas are equitable, accessible and inclusive."
"Equitable" means the poorest performing student is the benchmark for the rest. Equity and excellence are mutually exclusive objectives.
By the logic of equity, it may one day be illegal to teach kids to read. If some kids can't read because they are cognitively impaired or never show up for class, allowing others to read creates inequity.
Concerned Parents Protesting CRT Arrested After Virginia School Board Meeting Declared Unlawful Assembly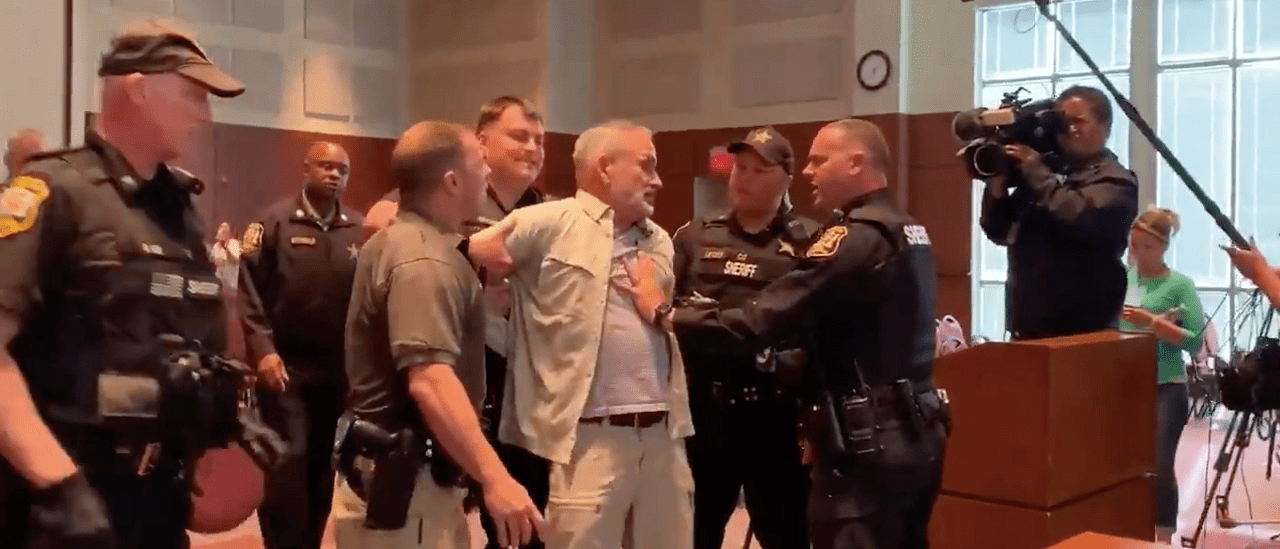 Parents were arrested while protesting against Critical Race Theory (CRT) and a transgender policy at a Virginia school board meeting Tuesday.
The meeting in Loudoun County,Virginia abruptly ended after the crowd became too rowdy and was later declared an unlawful assembly, footage posted to Twitter showed.
Two arrests were reportedly made for trespassing after some parents refused to leave.
I just changed my mind. Defund the police!