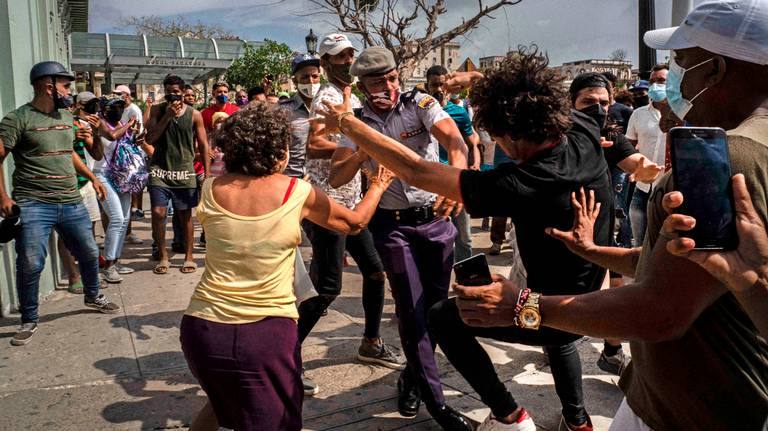 Dozens Hundreds of people have been arrested in Cuba after thousands joined the biggest protests for decades against the island's Communist government, media and opposition sources say.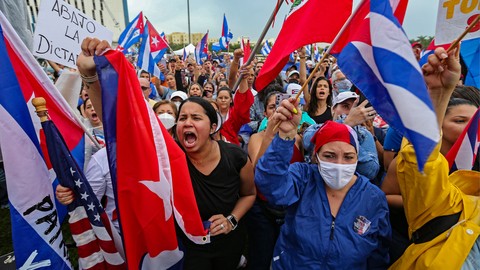 Unauthorised public gatherings are illegal in Cuba and protests are rare.
Images on social media showed what appeared to be security forces detaining, beating and pepper-spraying some of the protesters.
Cuba's president labelled those protesting "mercenaries".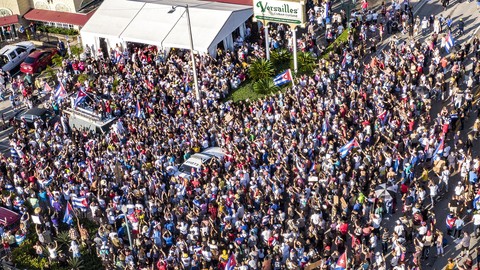 'Libertad!': Flood of Cuban protesters rise up against the communist regime
Dictatorship quickly shut down social media feeds: Report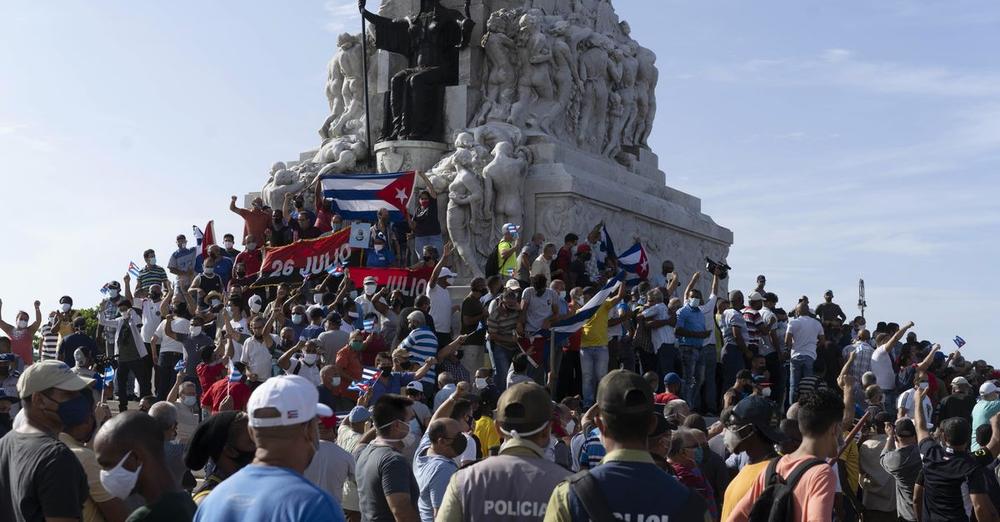 Cubans took to the streets Sunday in what Cuban activists and U.S. politicians are calling the biggest demonstrations in decades.
According to social media feeds, which Cuba's communist dictatorship quickly shut down as U.S. news outlets began collecting them, hundreds of citizens shouted "freedom" to protest shortages of food and medicine in several cities across the island.
"The people are dying of hunger!" one woman shouted in Spanish during an Artemisa province protest posted on Facebook. "Our children are dying of hunger!"
More below the fold.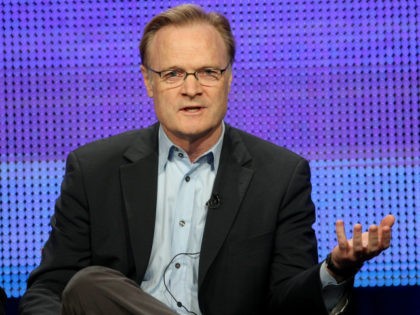 Cuban Authorities Cut Off Internet Sites and Social Media Following Mass Protests — Like Tech Giants do to Trump and Conservatives here in US
Tucker: 'Biden Administration Considers Censorship Applicable to Private Speech'…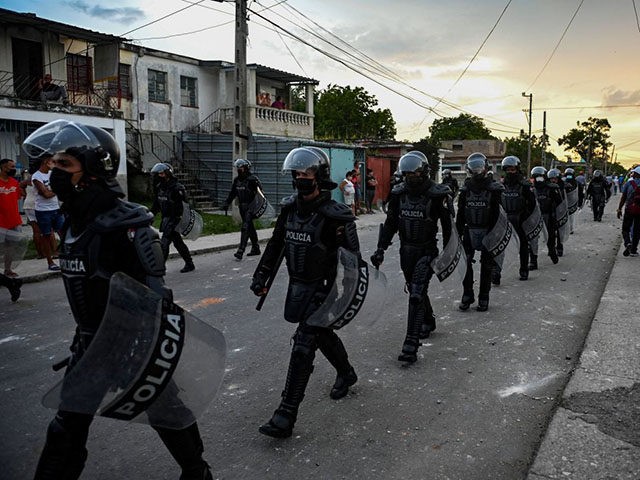 In another video, a police car in the city of Cardenas was overturned by protesters.
There also was social media evidence of protests in San Antonio de los Baños and Palma Soriano, The New York Times reported.
Carolina Barrero, a Cuban activist, called the protests "spontaneous, frontal and forceful," and a challenge to a regime that has kept an iron lid on dissent since taking power when Dwight Eisenhower was U.S. president.
"It is the most massive popular demonstration to protest the government that we have experienced in Cuba since '59," she told the Times by text message.