Sydney is about to enter the eighth week of lockdowns.
The people revolt.
"You work for us"
An estimated 2,000 people have gathered for an anti-lockdown protest shouting 'who do you work for?' at police.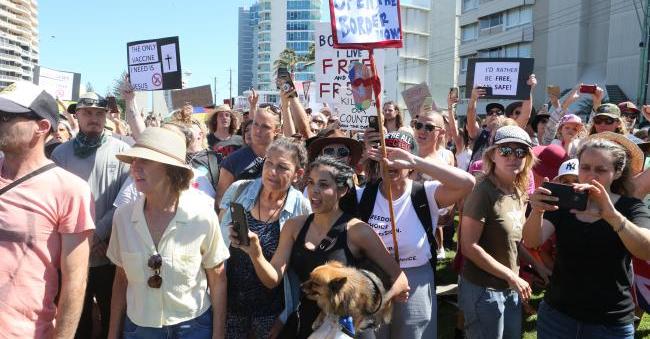 A man was seen riding a horse up and down a street in front of the crowd shouting, "cross the border. Everyone cross the border, they can't hold all of us".
Multiple arrests were made as roughly 50 police officers monitored the mostly docile crowd.
"It's a direct attack on my freedom of liberty, freedom to move," he said.
"This will be the break-up of the Commonwealth of Australia, it will be the fragmentation of Australia into disparate, fighting, disputing groups and the end of democracy as we know it."
The crowd was heard repeatedly chanting "you work for us" while a plane flew over the protest with a trailing banner reading, "Tweed zero cases. Why lockdown insanity?".
One protester carried a sign saying Qld's Chief Health Officer was a "health hazard", while another said the 830 cases in NSW on Sunday were "fate".
I suspect he said "fake" & the journaille twisted this word to mean something else.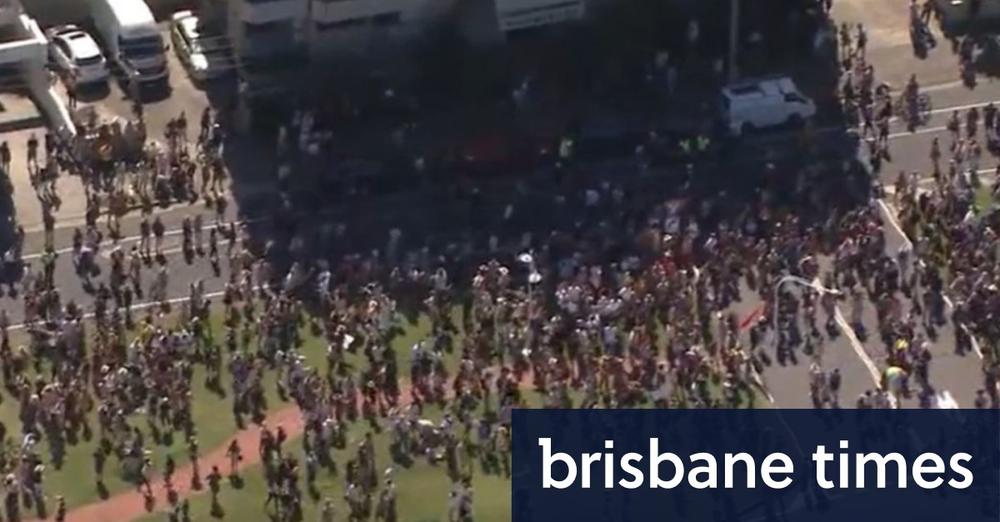 One person was arrested after hundreds of protesters marched in Coolangatta on the NSW border to protest against COVID-19 lockdowns and vaccinations on Sunday.
Police monitored the protesters as they gathered about noon and moved along Griffith Street and Marine Parade, then into parkland on Sunday afternoon.
"Mounted police used pepper spray in Melbourne to break up crowds of more than 4,000 surging toward police lines
Say NO to💉passports

If you haven't already done so, please contact your Federal MP asking them to support my Private Member's Bill to BAN💉passports

Say NO to💉COERCION
Say NO to💉DISCRIMINATION

Let's fight this together !!

Let's STOP the erosion of our personal freedoms pic.twitter.com/GXl7HzA16k

— Craig Kelly MP (@CraigKellyMP) August 21, 2021
Reports from the world's most-jabbed nation have blown a hole in the federal government's crisis plan, suggesting three vaccine doses 'is the solution' and casting doubt over Australia's 'way out' of the pandemic. https://t.co/WqXMP7tlF5

— news.com.au (@newscomauHQ) August 22, 2021
Victoria Police take note: rubber bullets can kill. And pepper spray rounds can seriously injure.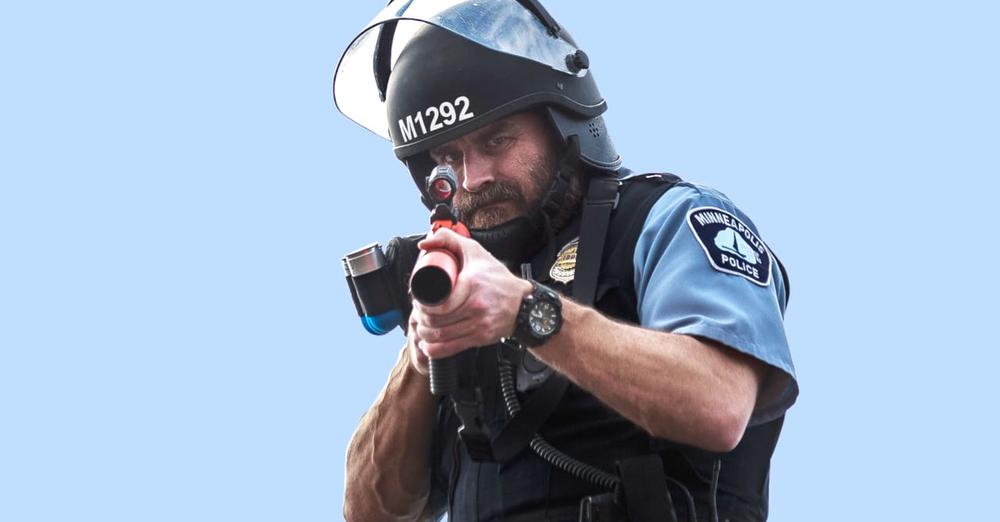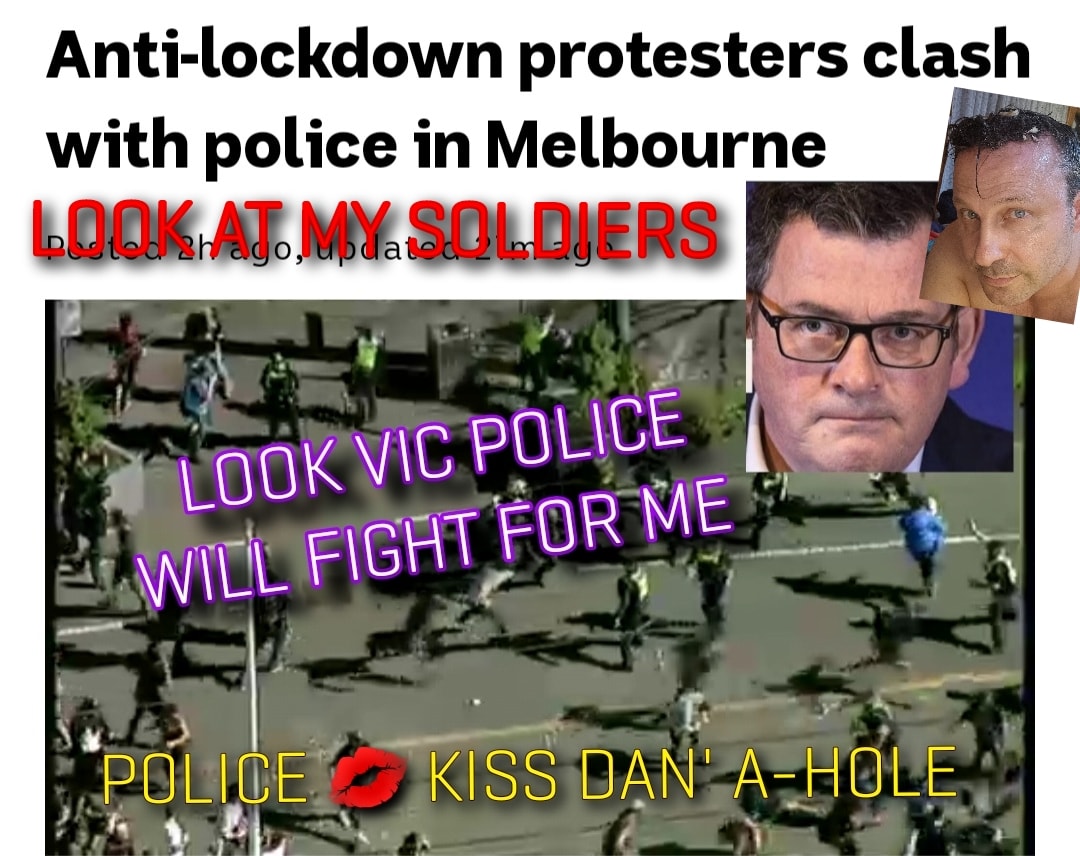 Science cannot keep up with the virus
Anecdotes signal surprising number of infections in vaccinated

Officials must formulate plans despite a dearth of hard data
Anecdotes tell us what the data can't: Vaccinated people appear to be getting the coronavirus at a surprisingly high rate. But exactly how often isn't clear, nor is it certain how likely they are to spread the virus to others. And now, there's growing concern that vaccinated people may be more vulnerable to serious illness than previously thought.