After all, the Taliban is on Twitter, and the Washington Post has noted how 'sophisticated' the group's use of social media is.

'ISIS suicide bomber' kills 13 at Kabul airport: Multiple casualties – including children and three US Marines – as two explosions tear through crowd, hours after Westerners were warned to stay away because of ISIS attack.
"And if that doesn't work, they can always write a hashtag on a piece of paper and post it on Instagram."
In another move that makes America look like the laughing stock of the world, Joe Biden's State Department has penned a letter, which has been signed by multiple other countries (but no Middle Eastern ones), essentially asking the Taliban to be nice to people in Afghanistan.
"We are deeply worried about Afghan women and girls, their rights to education, work and freedom of movement. We call on those in positions of power and authority across Afghanistan to guarantee their protection," the statement reads.
It sends the chilling warning "We will monitor closely how any future government ensures rights and freedoms that have become an integral part of the life of women and girls in Afghanistan during the last twenty years."
Good God, imagine the fear that a promise of "monitoring closely" puts into the Taliban.
But hey, the stupid doesn't end here: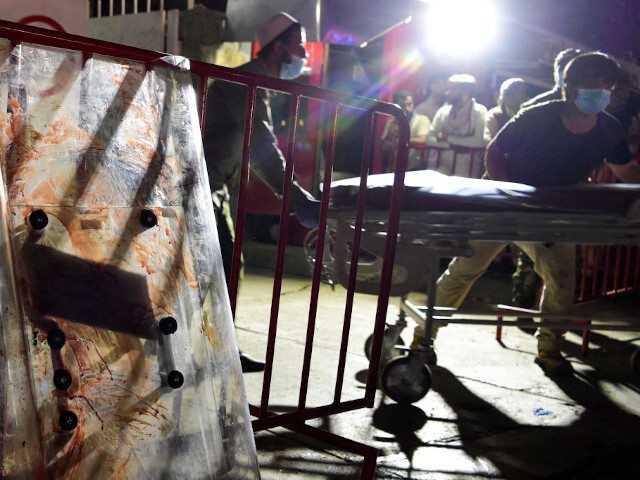 Twin suicide bombings outside Hamid Karzai International Airport and the Baron Hotel in Kabul, Afghanistan, killed at least 90 people, including 11 U.S. Marines and one Navy medic, and wounded another 150 people on Thursday, according to reports. Warning: Graphic photos and video below. Warning: Graphic photos and video inside.