CDC Study, Most People Infected With COVID During Massachusetts Outbreak Were Vaccinated, 74 Percent of Outbreak Within Vaccinated Population
The Centers for Disease Control (CDC) released their investigative findings of a recent outbreak of COVID-19 in Massachusetts. [Press Release Here] According to their study, 74% of those infected during the regional outbreak were previously vaccinated.
According to the study, 469 cases were tracked from the Provincetown, MA, outbreak July 3rd through 17th.  Of the 469 COVID cases identified, the CDC is claiming 346 (74%) occurred in previously vaccinated people.  Specimens from 133 of the patients showed 90% of those cases were the "Delta variant".
Five people were hospitalized, no-one died during the outbreak.  [Read Study Here]
(WaPo) […] the study found that vaccinated individuals carried as much virus in their noses as unvaccinated individuals, strongly suggesting that vaccinated people could spread the virus to each other. (link)
In other news:
Acceptable losses or collateral damage?
Dr Kerry Chant Admits man died after taking shot but don't worry it's safe to still take it.
So whose next on the list.. aim to reach over 80 percent.. the dead ones don't count..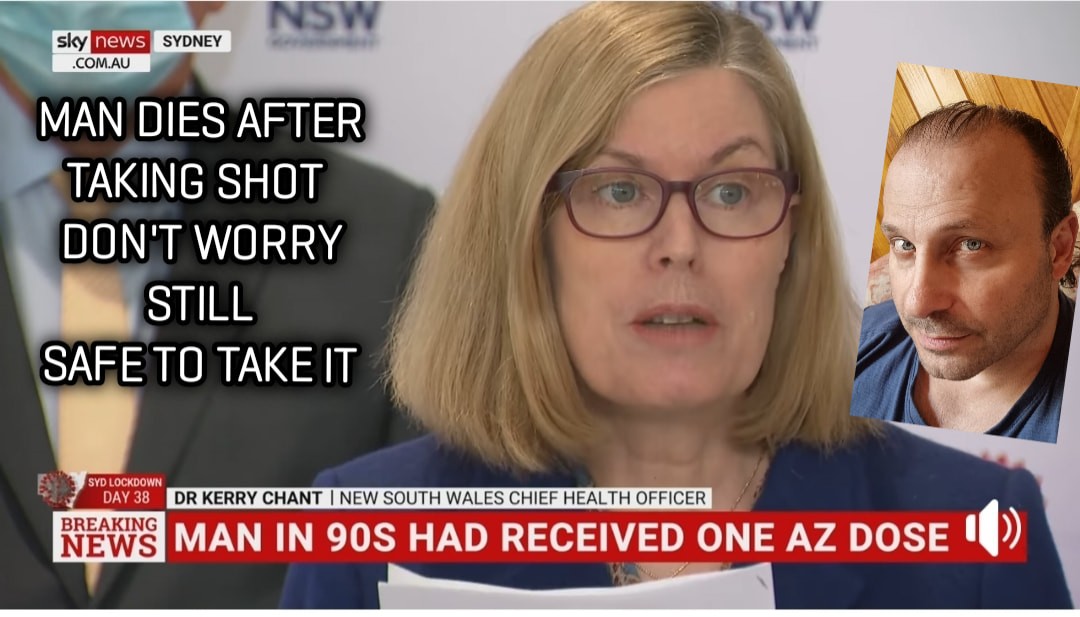 Dr. Stella Immanuel, Hydroxychloroquine Advocate, Sues CNN, Anderson Cooper for $100M.
Immanuel says that CNN, in discrediting the drug, HCQ "effectively caused the deaths of hundreds of thousands whose lives would have been spared if they had been treated early with HCQ." pic.twitter.com/gYoJHer1vU

— Wyn_XLV The Gekko (@Gekko_WynV) August 1, 2021