WTF is this clueless twit babbling about?
The Taliban needs to look deep down inside itself and ask whether it is being the kind of extremist organization that if truly wants to be | pic.twitter.com/up9EG7RUNe

— Mike (@Doranimated) August 13, 2021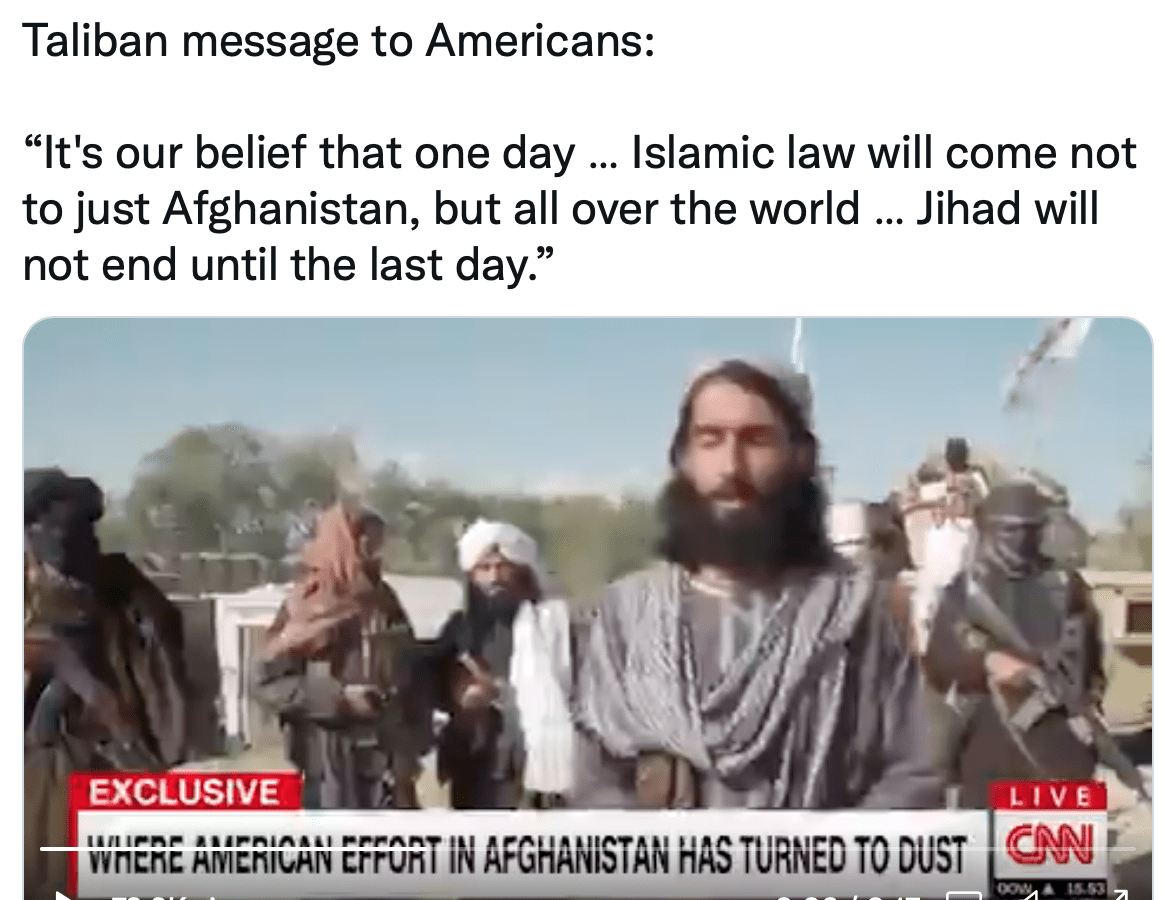 Taliban capture of Jalalabad effectively leaves Kabul as the last major urban area under government control.
Thousands of Afghans displaced and many forced to flee to safer places as Taliban surrounds Kandahar city.
Taliban message to Americans:

"It's our belief that one day … Islamic law will come not to just Afghanistan, but all over the world … Jihad will not end until the last day."pic.twitter.com/tggPSfKqI1

— Marina Medvin 🇺🇸 (@MarinaMedvin) August 15, 2021