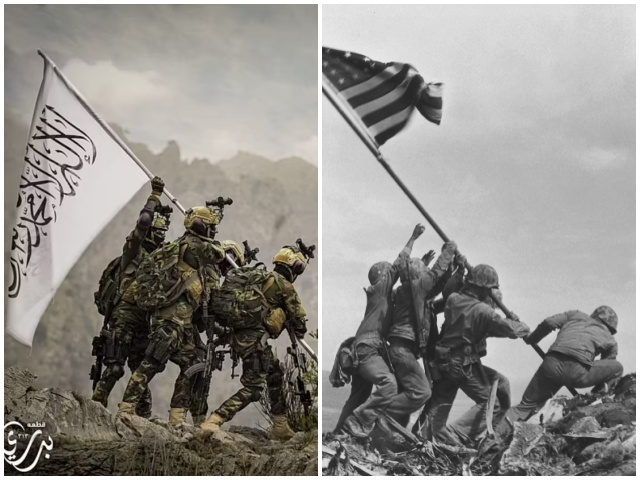 An elite Taliban unit released propaganda images this week, including one mocking the iconic World War Two photo of U.S. Marines raising the flag on Iwo Jima. In the propaganda image, the Taliban fighters are shown raising their flag while wearing what appears to be U.S. and U.S. ally-made military gear.
DAY SIX OF BIDEN'S AFGHANISTAN CHAOS:2,500 AMERICANS EVACUATED, 7,500+ STILL STRANDED…
PENTAGON CONFIRMS: AMERICANS 'HARASSED,' 'BEATEN' BY TALIBAN…
TALIBAN SEIZING U.S. PASSPORTS FROM AFGHAN AMERICANS…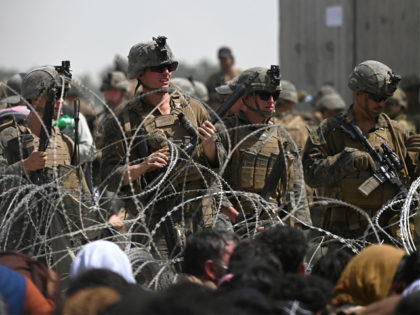 TALIBAN SETS A WOMAN ON FIRE FOR HER BAD COOKING
But they seem friendly, according to an obstinately stupid CNN journaille.