Thanks to Vlad Tepes for these links & videos
NEW – "If you divide any society into two distinct classes of people you have abandoned liberty and democracy and replaced it with tyranny, fear and suspicion." (Sky News Australia)pic.twitter.com/jAmeoWlftp

— Disclose.tv (@disclosetv) September 13, 2021
Police in Australia using brutality and arbitrary use of total thuggery against people asking for their constitutionally guaranteed freedoms. Please watch this whole video:
South Australia, one of six states down under, has unveiled a new Orwellian app using facial recognition and geolocation tags to enforce Covid quarantine orders.
The app was designed to track domestic travel in Australia.
Australians returning from New South Wales and Victoria will be required to prove they are obeying a 14-day quarantine by uploading a photo with geolocation to prove their location within 15 minutes of being pinged by the app.
"We don't tell them how often or when, on a random basis they have to reply within 15 minutes," Steven Marshall, premier of the state of South Australia said.
If a person doesn't upload a photo within 15 minutes, a police officer will show up to their door to conduct an in-person check.
The Australian government defended the intrusive app in a statement to Fox News.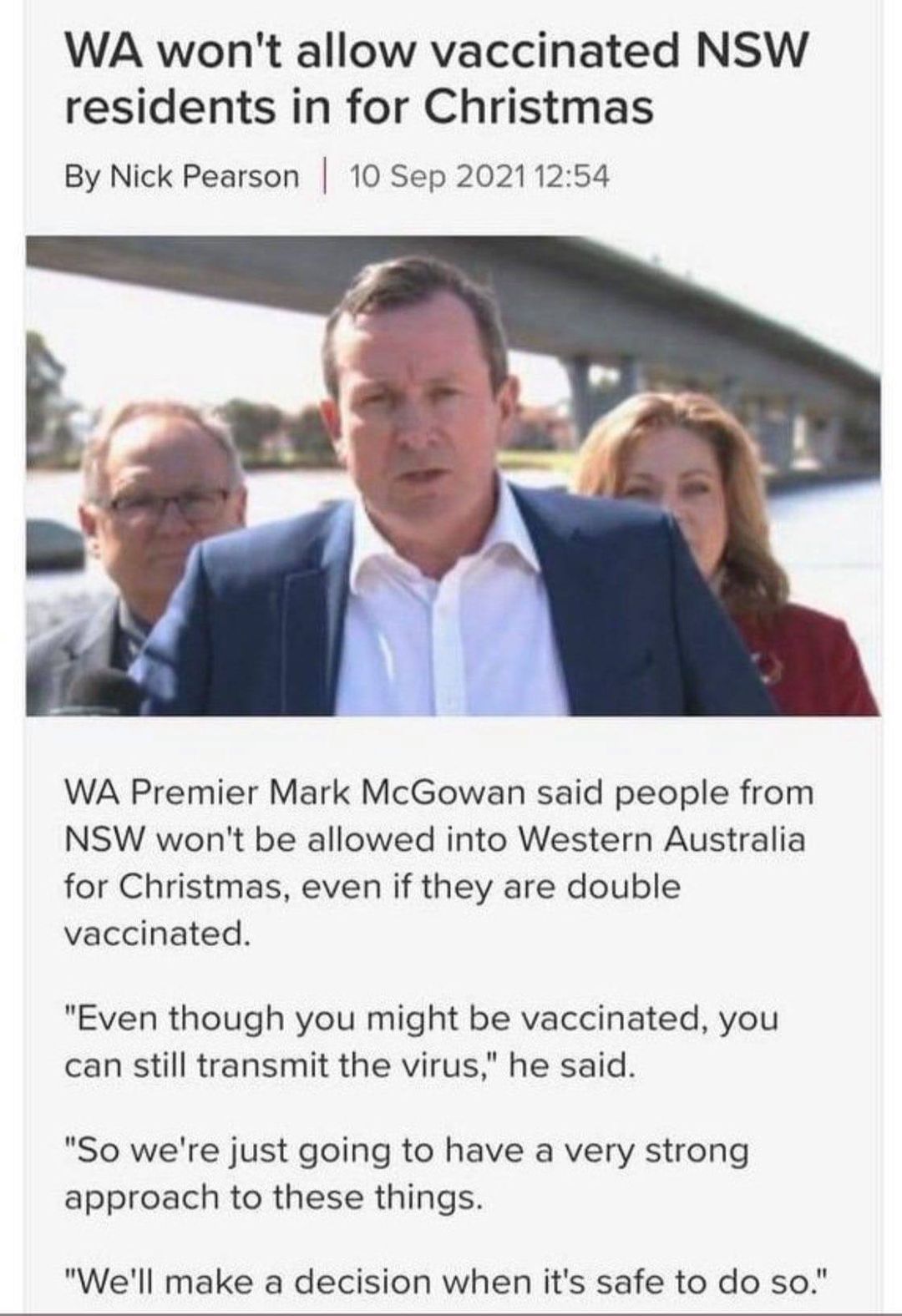 If you still believe the WuFlu vaccination will give you your basic freedoms back…
In the end, you will need to take it back.
.
TONIGHT ON CREDLIN: Australia taking major steps towards rolling out digital vaccine passports for a post-pandemic future – but major concerns over how they will work AND if it is the right way forward.
What does a vaccine passport mean to you?
Do we need them for local restaurants, concerts and domestic life?
Do we need them at our international border?
Yesterday, the UK announced their scheme for domestic vaccine passports will not go ahead. Now some Coalition MPs are federally saying they must be scrapped here too, arguing passports will divide Australians.
More on that tonight, 6pm AEST on Foxtel.