No shiite! Who forced them?
Victoria Police Chief Commissioner Shane Patton said more than 2000 police will lock down the CBD with barriers and public transport in and out of the city will be halted from 8am to 2pm on Saturday.
Two hundred arrests were made after more than 4000 people descended on the city for the last anti-lockdown rally on August 21. Mr Patton said intelligence suggested thousands more may be planning to attend this weekend's protest in breach of lockdown restrictions, which could make it the largest rally in Melbourne since 10,000 people protested the World Economic Forum in 2000.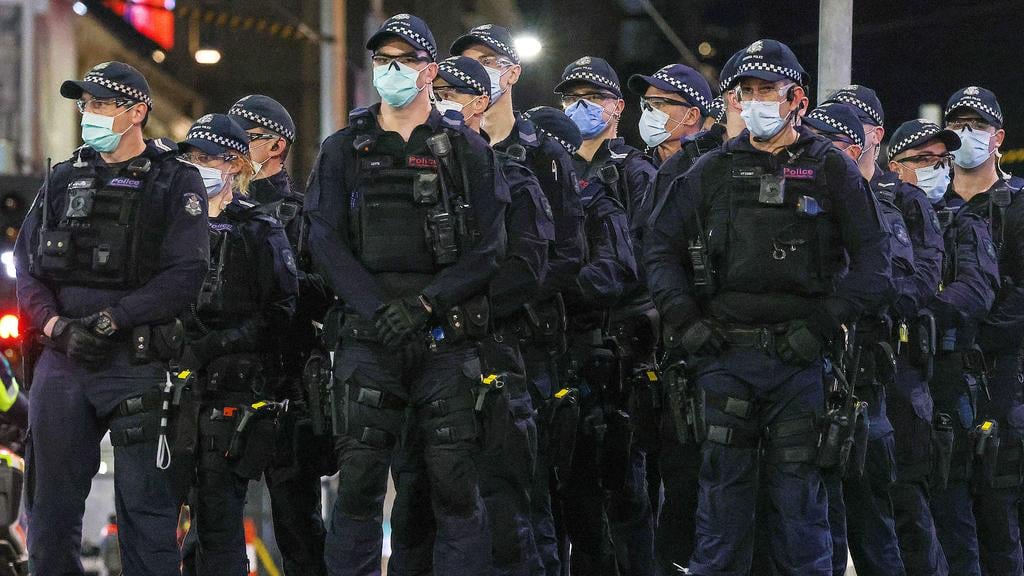 Ring of Steel around Melbourne to stop lockdown protest
Aneeka Simonis, Jack Paynter Herald Sun September 15, 2021
Public transport will be halted on Saturday in a bid to keep anti-lockdown protesters from storming Melbourne's CBD. Police sources have told the Herald Sun parts of the transit network will be paused on Saturday in an effort to keep thousands of people from coming into the city for a planned midday protest against lockdown restrictions.…
.
See more below the fold
We are being terrorised by corrupt bureaucrats in the service of the "Great Reset", the NWO: Who is this POS?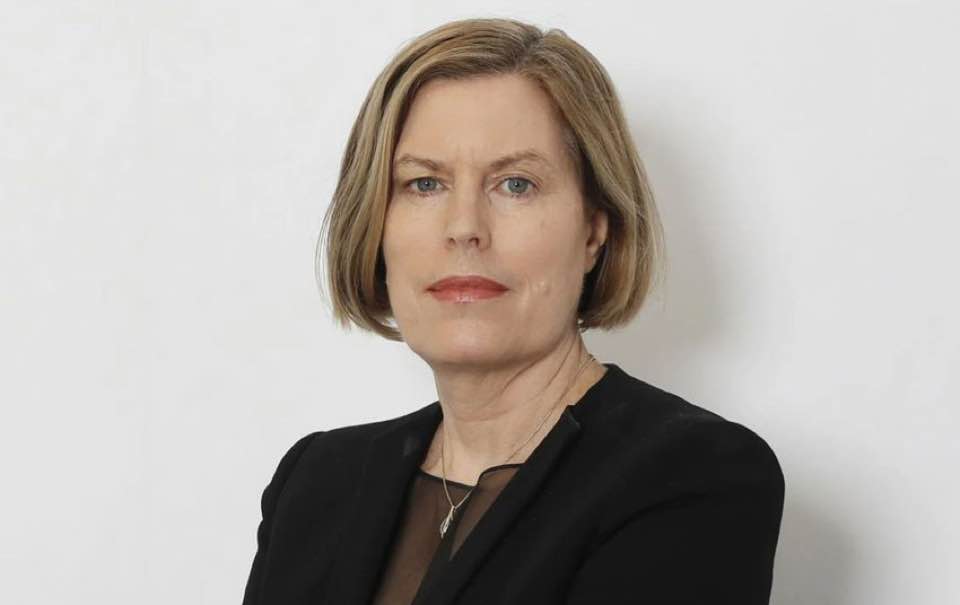 Here's something interesting.. Did you know that the only career that Dr. Kerry Chant has had is as a Public Servant Administrator for NSW Health? She's never practised medicine. The only reason she has the "Dr." title is on paper as she graduated from university.
.
She graduated a Bachelor of Surgery in 1987, the continued her studies in a Masters of Health Administration, graduating in 1991. She started working as a public Servant in 1995. She's never studied virology, and she's never had demonstrated history in practise of medicine outside of medical administration only. She's never had a employment role in virology either.
.
It comes as Ballarat gets set to re-enter lockdown as cases in the regional community spike.
.
Chief Commissioner Shane Patton said Melbourne's public transport network would shut from 8am to 2pm.
.
Buses will bypass the city, trams will be stopped and returned to their junctions and trains will not enter the CBD during the hours of 8am and 2pm.
Mr Patton said police officers would travel on trains to ensure passengers disembarking were lawfully entitled to be out and about and were not coming into the city to protest.
.
"We did not take this decision lightly," Mr Patton said.
"The risk is so great from a convergence of thousands of people, as we saw recently."
.
He said Melbourne's CBD would be locked down and anyone cau
Public transport halted to limit lockdown protest
ght entering the city to protest would be fined $5500.
.
"Hopefully no one comes in.
"This is certainly not a place where families or children should be coming."
.
Mr Patton warned the public to stay away and avoid the protest, saying a hard border would be put in place, including barricades, traffic blocks and roving police patrols to stop people from entering the city unlawfully.
.
"There will be a range of traffic management points right around the city," Mr Patton said.
"This is the biggest game in town for us, to stop this occurring."
.
Ubers and taxis will not be allowed to travel through the city unless a passenger has an exemption for essential reasons.
.
Essential workers who need to get into the CBD on Saturday may be ferried in on buses but would need to carry their essential workers permit to gain access.
A transport department spokesman said: "Once we've worked through all of the arrangements, we will communicate the details as soon as possible so people have enough time to prepare".
.
"We will have over 2000 police involved in this. It's a significant operation and a huge demand on police resources," Mr Patton said.
.
"We didn't want to take this action. We realise people are suffering in businesses and with mental health issues due to lockdowns.
.
"We realise people are fatigued and this is a significant step for us. We didn't take this lightly but given the circumstances and where we are with Covid, we cannot afford to allow transmission to occur."
"We are planning for the worst and hoping for the best."
.
About 20 police stations will be closed to the public as uniform officers are pulled away for the major protest operation.
.
"We are seeing a lot of (police) pulled in to attend protests. It places pressure on us. It's a juggle — but not more important than what we are going to embark on with this protest."
.
Melbourne Lord Mayor Sally Capp urged "selfish" protesters to avoid the city on Saturday and said the council was working with police on the lockout plans.
"It's beyond disappointing and upsetting to hear that people are planning to disobey public health orders and protest this weekend," Cr Capp said.
.
"Council is working closely with Victoria Police and city businesses in the lead up to this weekend's protest.
.
"It is particularly frustrating for our small businesses who are still open in the CBD doing takeaway, home delivery and click and collect, who will have to endure yet another barrier to trading this weekend."
.
On 3AW radio on Tuesday morning, Mr Patton said he was "very, very concerned" about the planned protest on Saturday.
.
"We saw the violence in the one a couple of weeks ago," Mr Patton said.
"Intelligence suggests some people are indicating violence, as well, coming into this one this weekend.
.
"We'll be doing everything we can to prevent people attending and to enforce as well … but there's a whole lot of concern about people coming in and the violence that may be displayed."
.
Mr Patton said there would be "a huge amount" of police at the planned rally and urged people not to bother coming.
.
"I'm hopeful we can prevent it occurring because we don't want to be in any confrontation at all," Mr Patton said.
"The chief health officer directions say this can't occur; we will do everything we can to stop it.
.
"Anyone who attends is breaking the law and we will try and stop anyone attending.
"If they come, anyone is liable to be arrested and we will process as many people as we can.
.
"The risk of it becoming a superspreader event from the flow of the virus, the risk of violence in the city, it just doesn't make sense for it to occur."
Police previously stopped trains arriving at Flinders Street station in a bid to prevent an illegal anti-lockdown protest earlier this year.
.
This Saturday's planned protest has been billed by organisers as a "worldwide rally for freedom" and is being held at cities across the country.
It comes just weeks after Mr Patton labelled an August 21 anti-lockdown protest in Melbourne's CBD one of the most violent demonstrations police had seen in the past 20 years.
.
He described Victoria as "the protesting capital of the world".
Specialist police, who were dressed in full riot gear and carrying ballistic shields, were forced to fire pepper-ball rounds on the crowd after they charged officers and burst through the police line.
.
More than 4000 protesters attended that event, which resulted in nine police officers being hospitalised due to injuries sustained at the rally.
Vocal anti-vaxxer and Covid-19 lockdown critic Monica Smit remains in custody after refusing to sign her own bail release conditions when she appeared in court charged with incitement in relation to the August 21 protest during Victoria's sixth lockdown.
.
Mr Patton said he hoped that police didn't have to use crowd control equipment, such as capsicum spray and pepper bullets, this Saturday, but they would have all nonlethal options available to them "if necessary" to quell any violence.
1/ Police face off against anti-lockdown protesters outside Flinders Street station. Picture: Ian Currie
2/ Police were forced to use nonlethal bullets to quell an illegal protest in August 21. Picture: David Crosling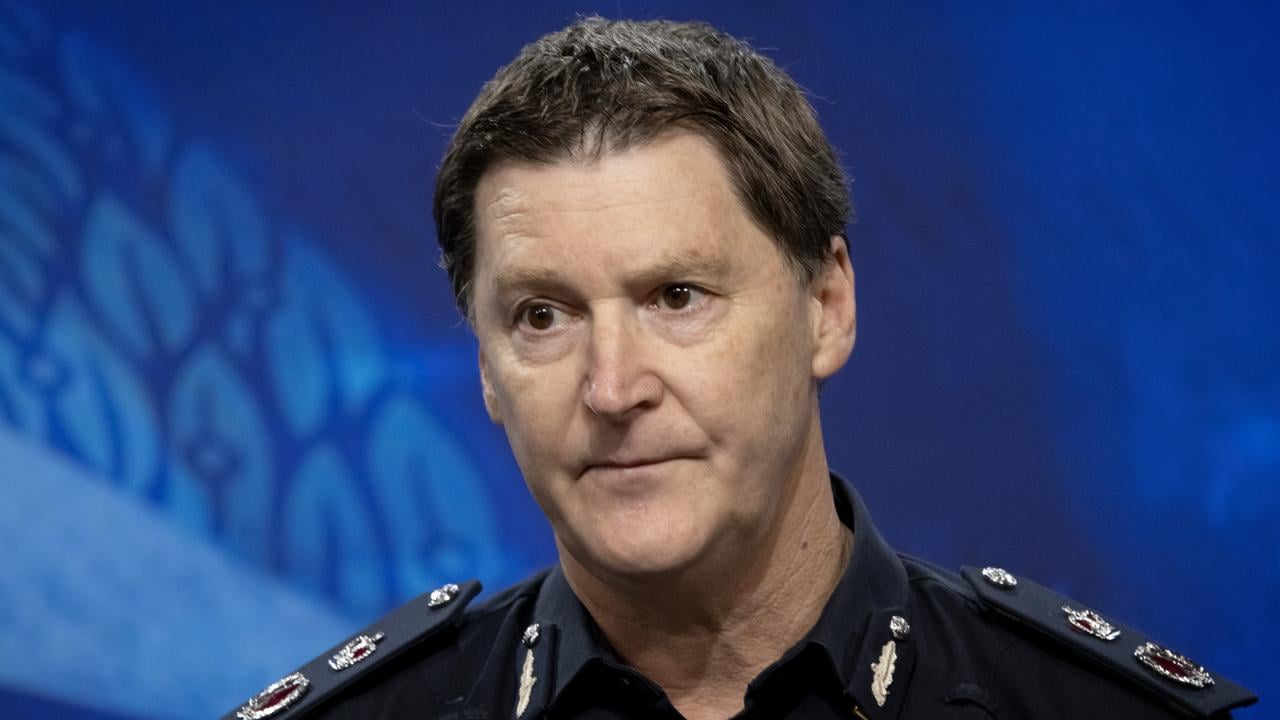 4/ About 4000 people attended the August 21 protest. Picture: AFP