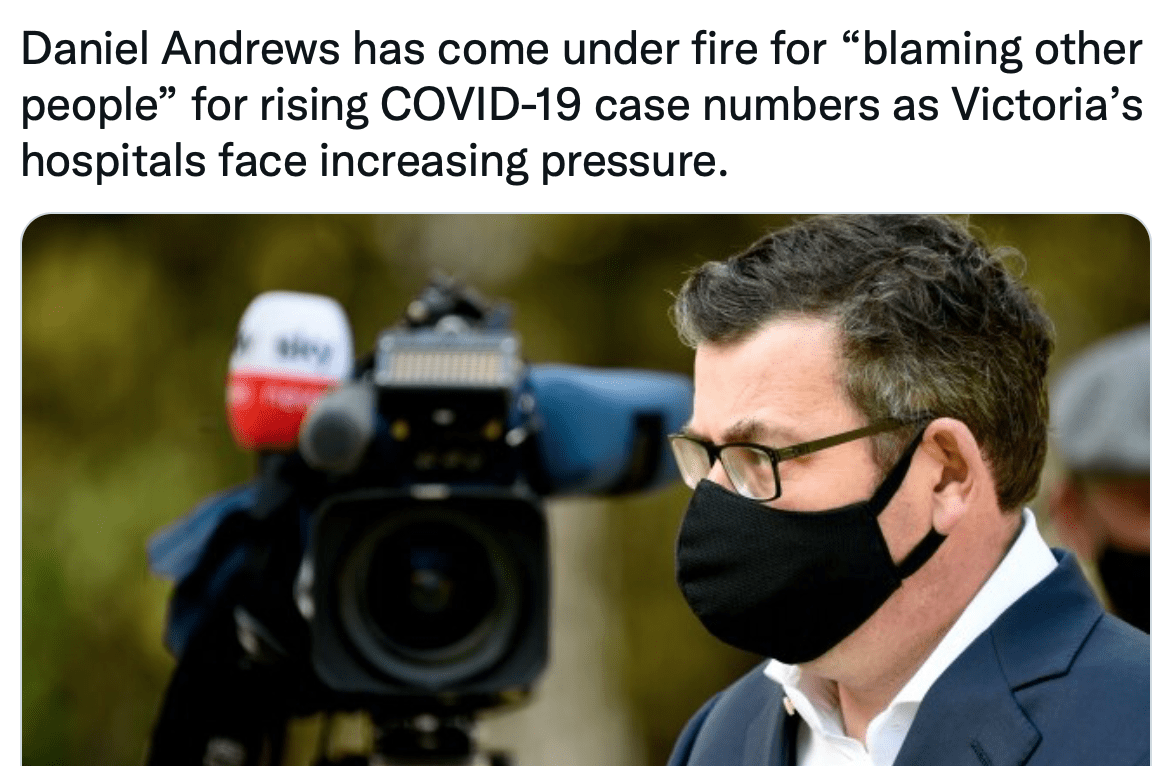 Premier Daniel Andrews must "stop blaming Victorians" and other state leaders for high COVID-19 case numbers amid concerns over hospital ramping, says Opposition Leader Matthew Guy.
Victoria recorded 1,438 new COVID-19 infections on Thursday – just shy of 500 cases more than Wednesday – prompting Mr Andrews to blame non-compliance for the escalating outbreak.
But Mr Guy said residents were "sick to death" of the Premier shifting blame over COVID-19.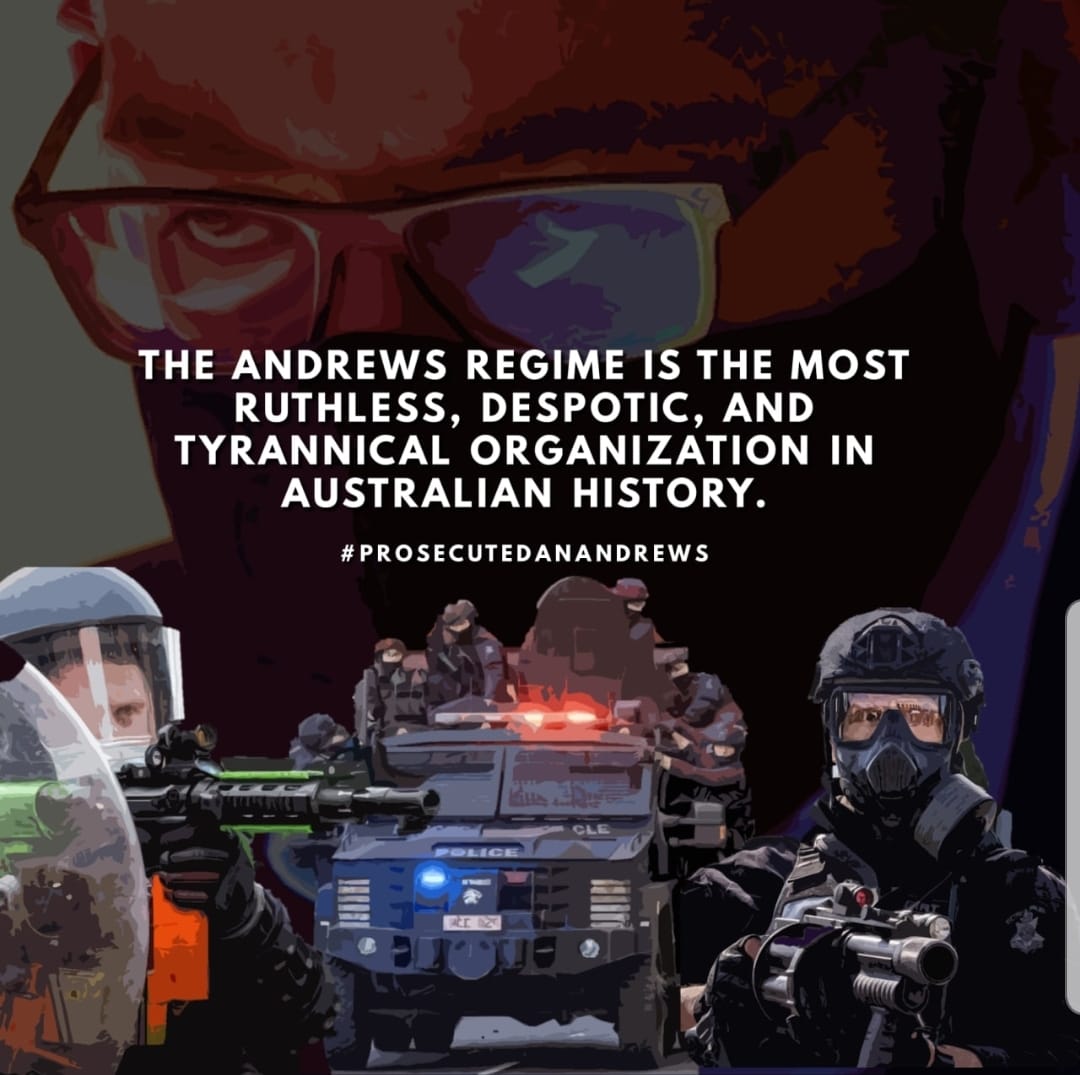 "It took about 10 seconds for the Premier to yet again blame someone else but himself," Mr Guy told reporters on Thursday.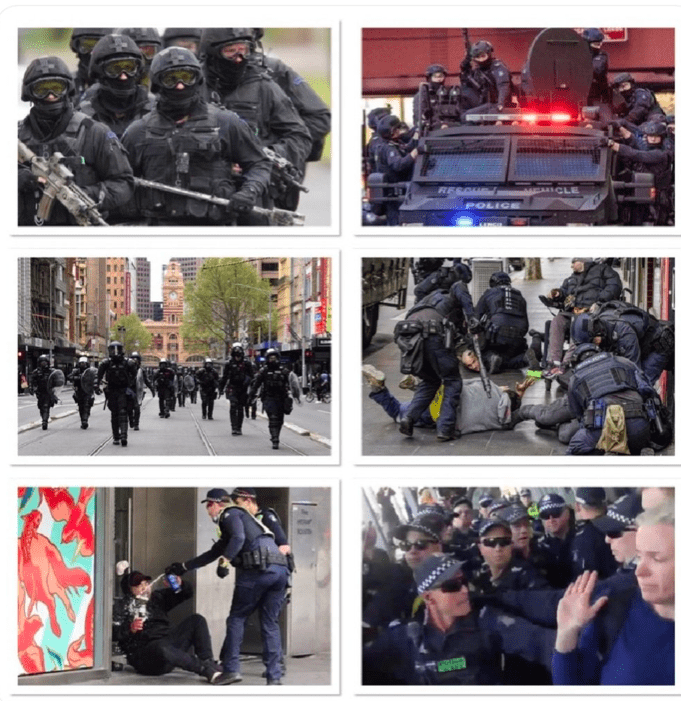 The fact that not a single Government in the world is calling out Australia's police terror against the people is an indicator of global coordination in this Crime.
In other news:
Governor DeSantis said, 'look at Australia right now; they're enforcing, after a year and a half, lockdowns by the military… that's not a free country at all'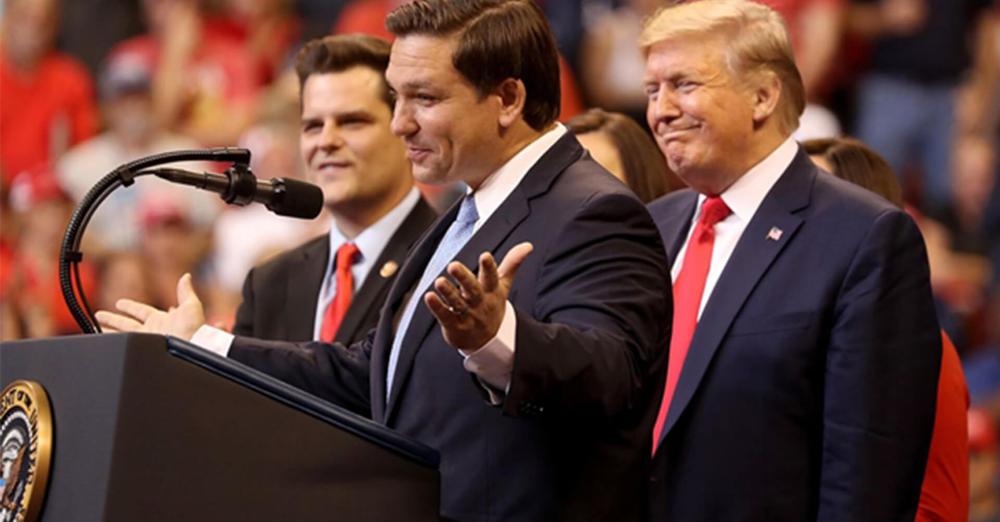 83,000 health professionals could be fired under the New York vaccine rules for healthcare professionals if the order is enforced as expected.
United Airlines says nearly 600 U.S.-based employees face termination after failing to comply with the carrier's vaccination policy.
In early August, the company became the first U.S. carrier to require Covid-19 vaccinations for all domestic employees, requiring proof of vaccination by Monday.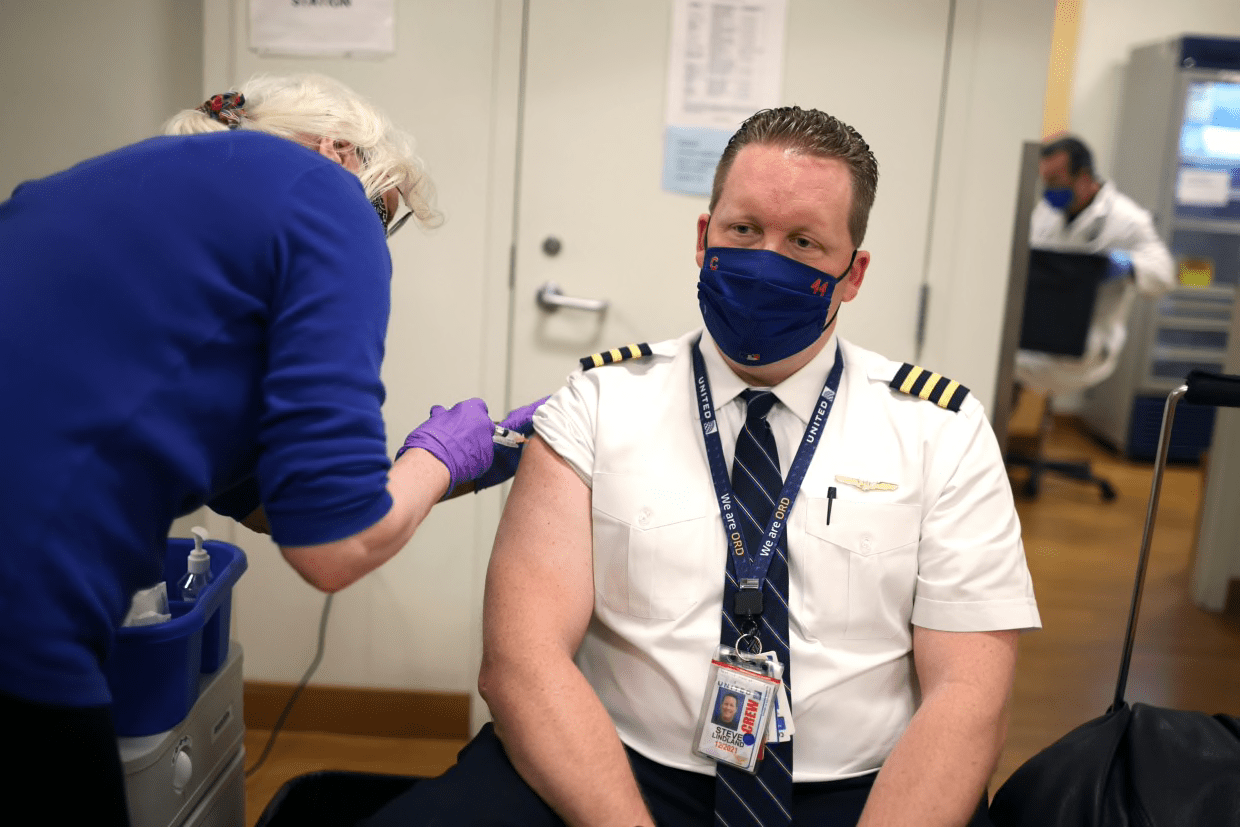 The carrier said it would start on Tuesday the process of firing 593 employees who decided not to get vaccinated.
Next:
Fully vaccinated staff complains about unvaccinated passengers. Vaccines required for air travel. See where this is going?
'If you don't care enough to get vaccinated and look after your colleagues, if you don't care enough about your patient, you probably shouldn't be in the health system.'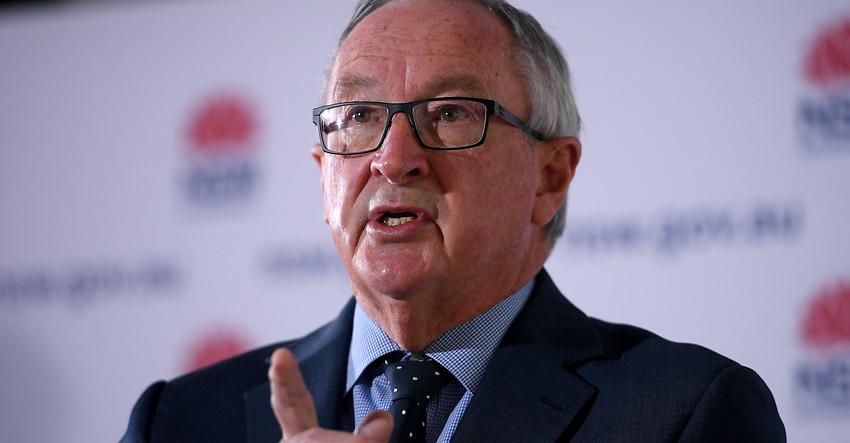 Peak stupid on CNN:
Clown Stelter sucks up to woke n*ggas
CNN's Stelter on Districts Banning 1619 Project: Is This A White Lash?https://t.co/GXKcbEUIdZ

— Mr Producer (@RichSementa) September 29, 2021
"As countries reopen borders and loosen coronavirus restrictions, Beijing is doubling down on its zero-Covid strategy. The latest example: a $260 million, 5,000-room quarantine facility for incoming travelers." Analysis by @Nectar_Gan & @jessieyeung8 https://t.co/GtehjnbpnP

— CNN (@CNN) September 29, 2021
Should we be impressed with China's Hotel Corona?