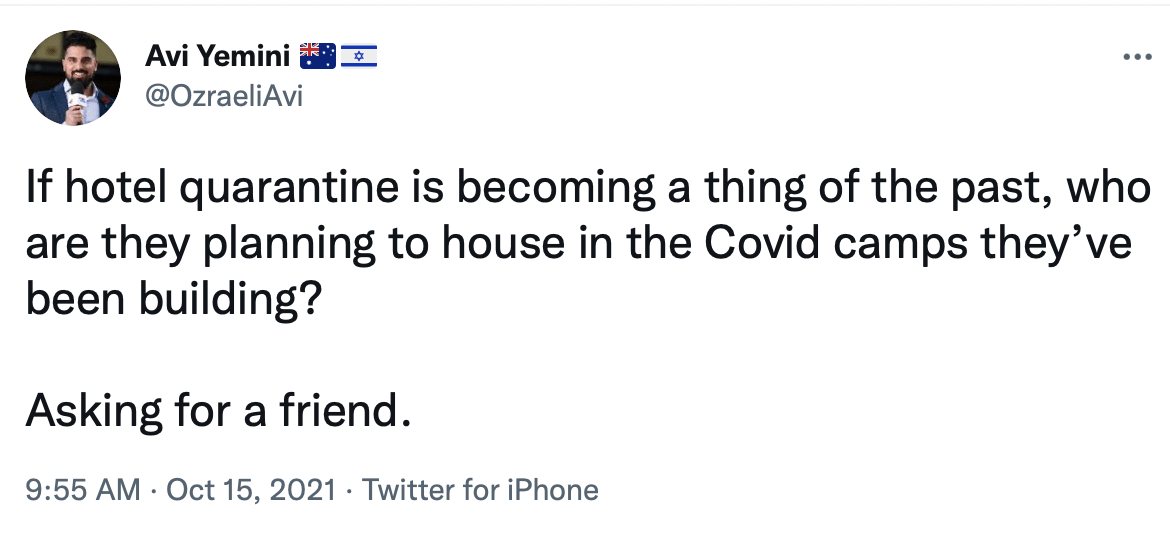 Vaxxine Macht Frei!
Yes, but the good news is that this time the crematoriums will be energy efficient and environmentally conscious, so there's that.
And I'm told they will have really nice showers.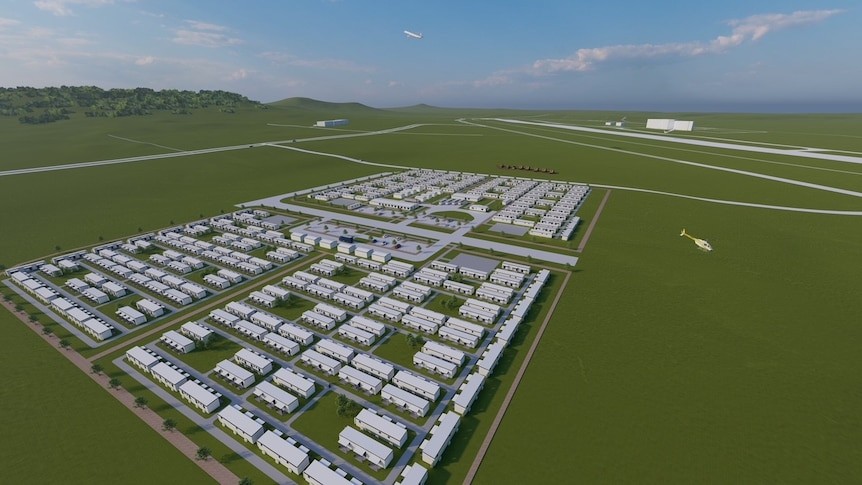 October 14, 2021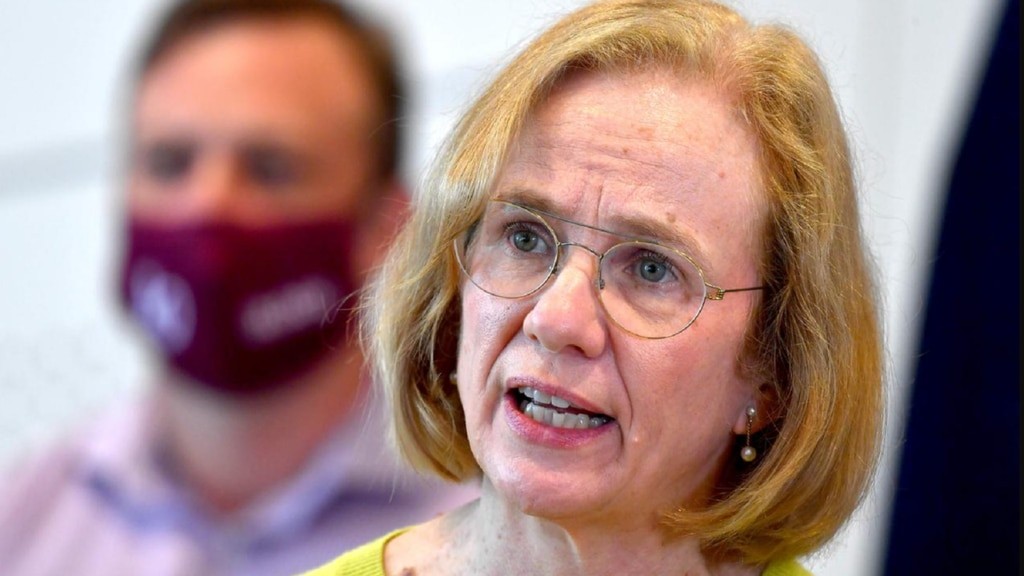 Queensland's Dr Jeannette Young maintains her strong lead in the national panic officer championship. (Tim Blair)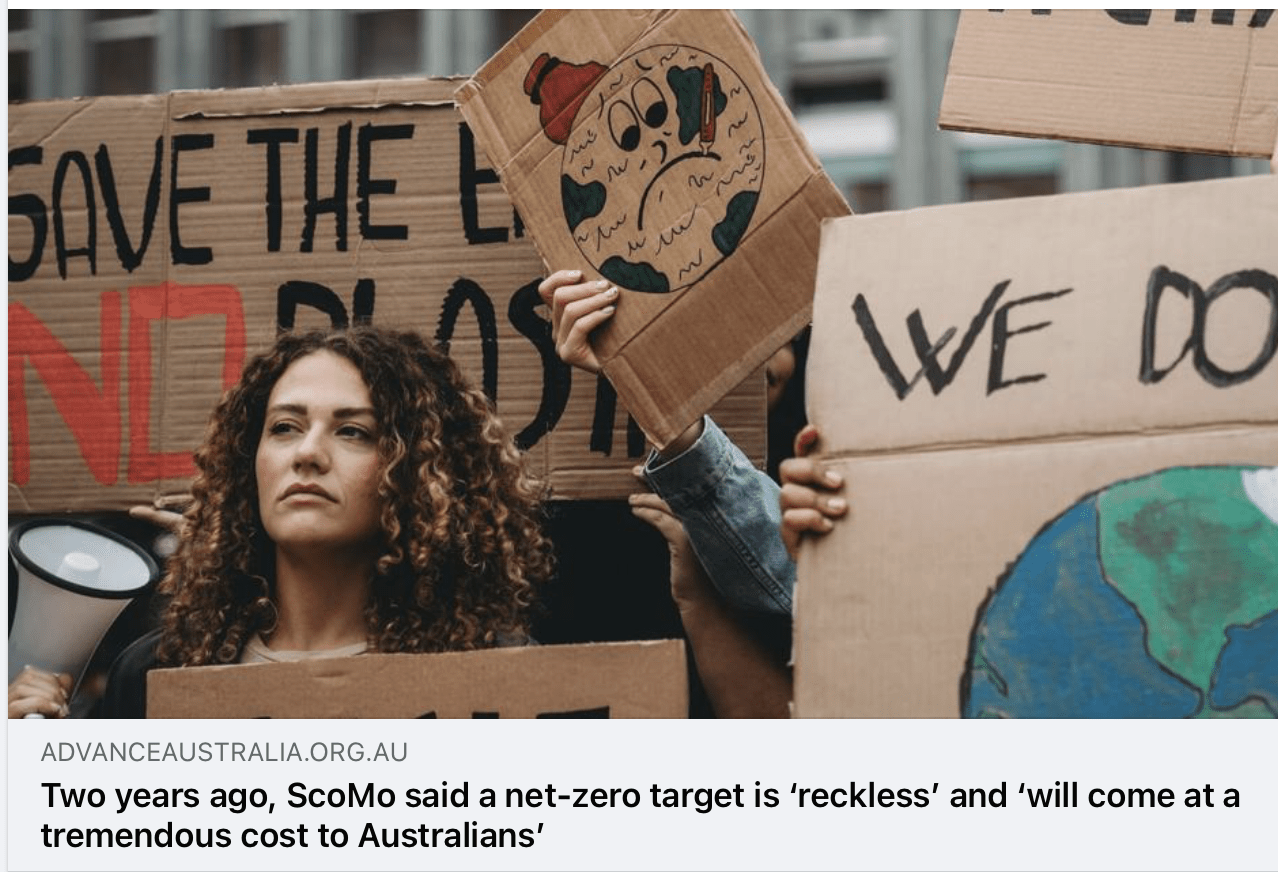 Now, most of his party is backing a net-zero by 2050 target…We wonder what's caused the backflip.
Now it appears he'll be jetting off to the upcoming Glasgow climate conference with Kevin Rudd and Malcolm Turnbull to hobnob with the world's globalist elites about renewables, net-zero and global carbon taxes.
Good luck winning the next election if you go down that path, ScoMo!
How can something be dead wrong two years ago – in the words of Scott Morrison, "a reckless target … (that) will come at a tremendous cost to Australians" – but now be absolutely right?
Peta Credlin Nails it again. Cold hard facts !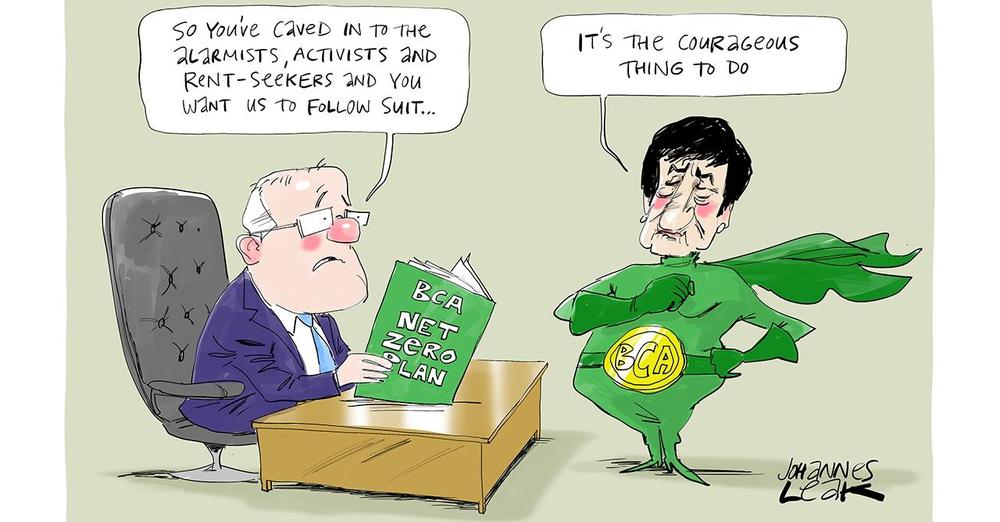 The PM needs to explain himself to the quiet Australians who voted for him.
This is what the New World Order looks like pic.twitter.com/Nn0f3UjOMP

— Luke Rudkowski (@Lukewearechange) September 26, 2021
France's Le Pen says she will take down wind turbines if she is elected http://reut.rs/3FOz0MX