Pauline Hanson launches an anti-vax rant claiming 'the people are being controlled' with jab mandates – as she blasts 'totalitarian' premier Annastacia Palaszczuk over border rules
Pauline Hanson has launched a stinging attack on Annastacia Palaszczuk 
She branded her 'totalitarian' over border rules and vaccination requirements
Senator Hanson has refused to get vaccinated so would be made to quarantine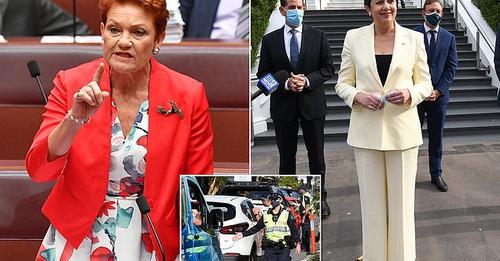 Pauline Hanson has launched a stinging attack on Annastacia Palaszczuk, branding her 'totalitarian' over her border rules and vaccination requirements.
On Monday the Queensland Premier announced fully-vaccinated arrivals from Covid hotspots will be allowed to home quarantine from November 19 and enter without any quarantine from December 17.
But the unvaccinated will still have to meet entry requirements and do an undisclosed period of quarantine.
The One Nation leader, who has refused to take a Covid-19 vaccine, accused the State Government of taking away freedom and wanting to 'control' people.
'People talk about freedom – "we're going to give you your freedom". Well it wasn't yours to give away, it's control of the people,' she told Canberra radio 2CC.
Senator Hanson referred to reports earlier this month that an undisclosed number of Queensland Police officers had left the force because they refuse to get vaccinated.
'Three hundred police have walked away, we've got more in the nursing profession who will not have this vaccination,' she said.
This morning I wrote back to one of the major retailers who decided to spruik their new 'No Jab, No Job' policy to all federal politicians. I told them that their decision was certainly not ethical and may not even be lawful.
.
Corporations do not own the bodies of their employees and personal medical decisions should be just that: personal, and not forced on them by employers engaging in undue coercion.
.
In fact, 'No Jab, No Job' mandates by the major retailers are against the national vaccination guidelines as outlined in the Australian Government Department of Health's Australian Immunisation Handbook which states that vaccines "must be given voluntarily in the absence of undue pressure, coercion or manipulation." It is also against the UNESCO Universal Declaration on Bioethics and Human Rights which states that people should be able to withdraw from medical interventions "without disadvantage or prejudice."
.
From discussions I have had with lawyers and industrial relations experts, I have no doubt that future judicial decisions will likely end the ability of companies to continue discriminating against employees and customers on the basis of their vaccination status.
.
The major retailers should tread very carefully lest they find themselves having to compensate people for such actions and reinstate them.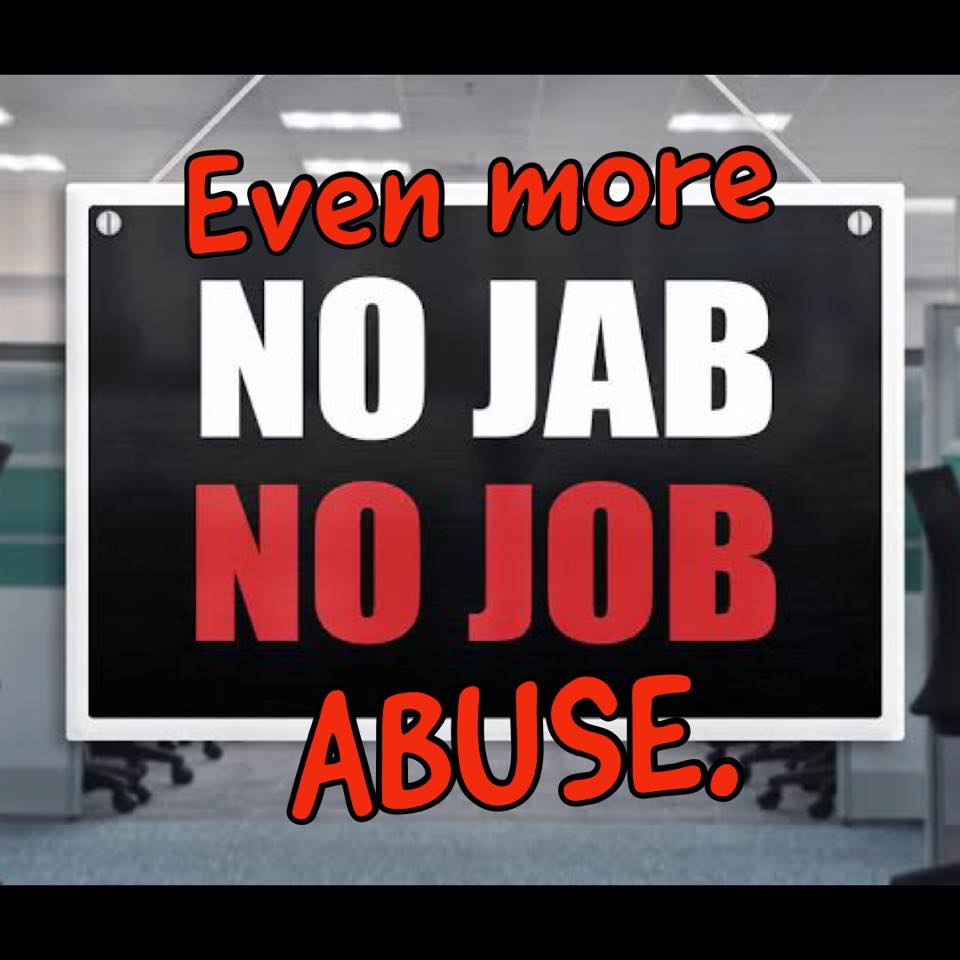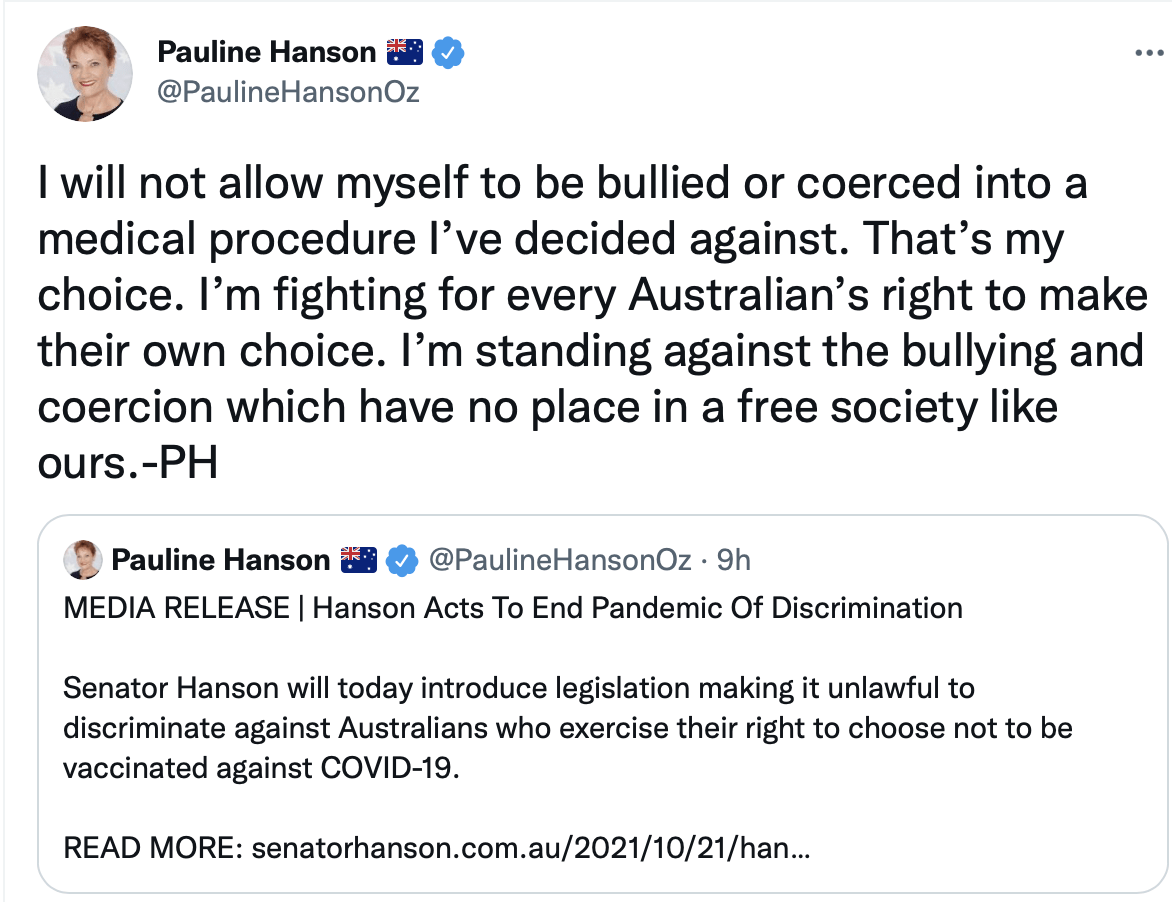 Why is the Coalition planning to give more money to the ABC?
Given the spite and the scorn with which many at the national broadcaster view the Coalition and mainstream Australians, one would think that the last thing that a Coalition government worth its salt would want to do is give more money to the ABC.
But this is exactly what they've done.
Can i get vaccinated like this pic.twitter.com/7GYobs5ZzY

— 天眼 (@aohanau) October 20, 2021