When gov't officials promise you privileges for good behaviour you might be living in a prison.
"What we have seen in this crisis is that civil rights and liberties have been transformed from fundamental rights to privileges that governments grant or revoke as they see fit."
.
An FDA adviser has said, "We're never going to learn about how safe this [Pfizer] vaccine is unless we start giving it [to children]. That's just the way it goes."
There were encouraging signs from Europe last week when at least four Members of the European Parliament (MEP) went rogue and publicly rebuked the European Union's COVID-19 passports.
Speaking for the group, at a news conference in Strasbourg, Romanian MEP Cristian Terhes said, "We were elected by the people, but we should not forget that we are elected here for the people…"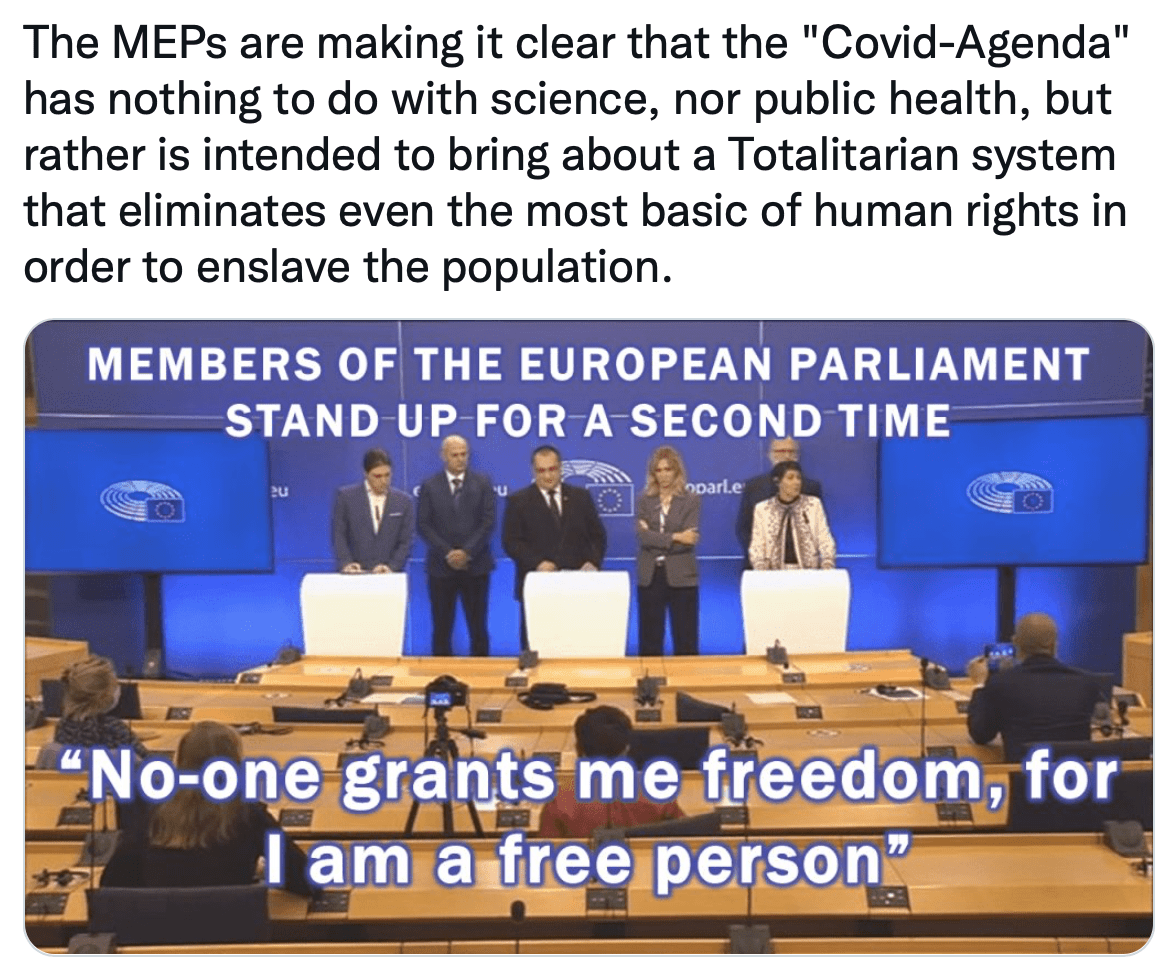 "Have you told these people in the parliament when you decided to strip their fundamental rights why you have done it? You see we have all this treaty – as my colleague said – no medical treatment should be imposed on you, unless you decide about it, freely, and under informed consent."
He called the "vaccine" passports (known as Green Certificates) "a violation of freedom."
The people, Terhes argued, have no informed consent, they don't get to choose "what they want to be vaccinated with or tested with."
"There's another aspect to this," he continued. "The question that is addressed not only to you in the parliament, but to every European citizen. Ask your own government, were you properly informed about what is going on?"
The rebel MEP Romanian said, "We had a lot of debates at the beginning of this year in the parliament where we demanded full access to the contracts signed between these companies that produce the vaccines and the European Union."
What they got in return, Terhes explained, was "redacted format, after the [pharma] company agreed to open the contract to scrutiny." (According to Terhes this was only after the company was pressed hard on the matter.)