Climate crisis will cause 143 million people migrations
The climate is fine, it causes nothing, This disaster is caused by the western traitor class, encouraged by the UN & the EUSSR, who have  foolishly signed  the "Global Compact for Migration". This manifest of collective insanity encourages every third world dweller to pack up and to invade the first world, where new age slaves are forced to provide food, shelter, medical care, education & money for whoever manages to land on their shores.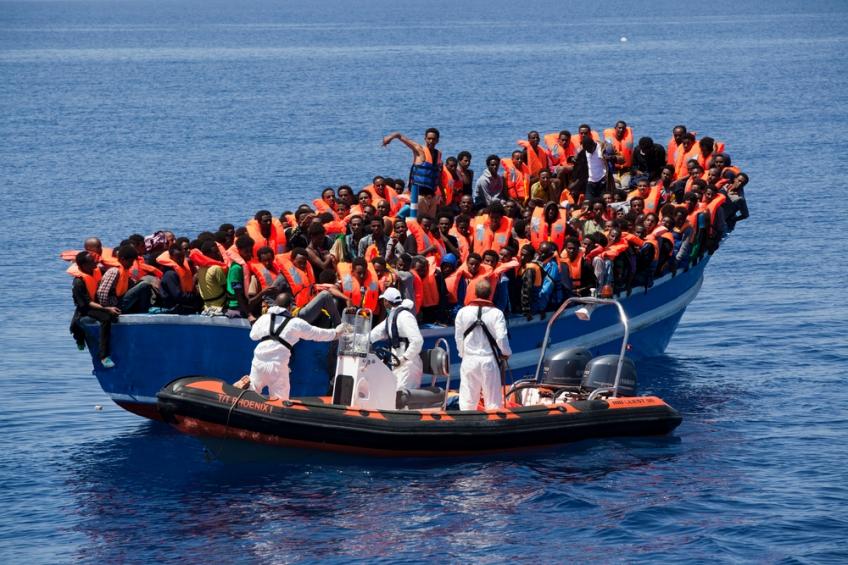 Hallam explains what will happen if we do not obey tyrants who exploit the global warming hoax. First, society will collapse. Then,
A gang of boys will break into your house demanding food. They will see your mother, your sister, your girlfriend, and they will gang rape her on the kitchen table. They will force you to watch, laughing at you. At the end, they will accuse you of enjoying it. They'll take a cigarette and burn out your eyes with it. You will not be able to see anything again. This is the reality of climate change.
Whether this sick fantasy convinces anyone that Big Government must seize control of the weather through punitive taxation and hyperregulation is fortunately doubtful.
They also "welcome climate refugees", you know what that means.
It means every third world dweller is encouraged to pack up & invade the civilised world, where he can claim food, shelter, healthcare, education & every right you can possibly dream up without having any responsibilities.