Glasgow?
 Billionaires  fly their fuel guzzling private jets to a lavish party to declare you're not allowed to run your two stroke motor.
It's all a scam designed to transfer your money to their pockets.
.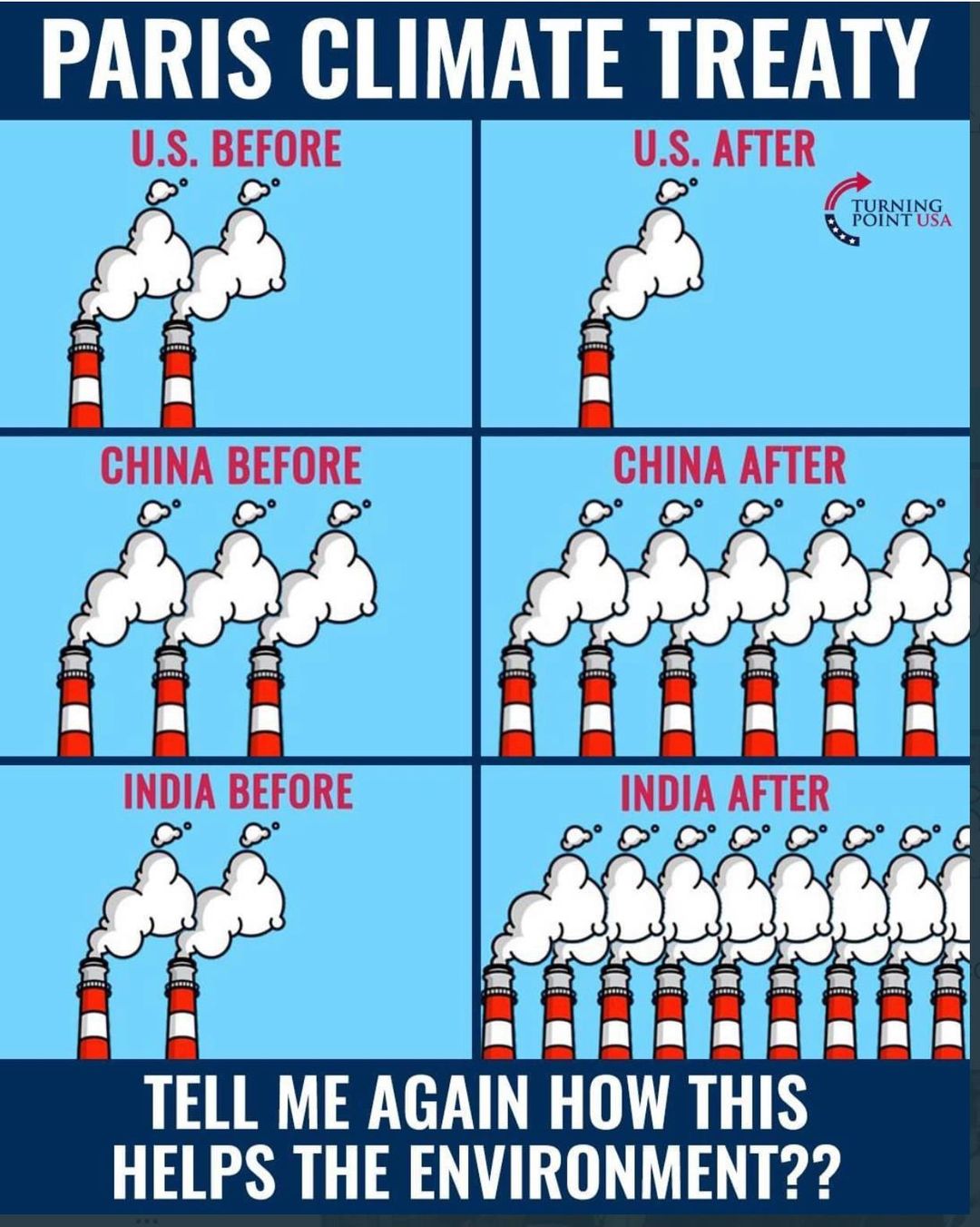 Mark Latham The Spectator 
.
As China expands its influence globally under the Belt and Road program, renewable energy is a big priority. The world's largest wind-turbine manufacturer, the Chinese-owned Goldwind, has a growing presence in Australian wind and solar farms, especially in Victoria (under Chairman Dan Andrews) but also in NSW under Energy Minister Matt Kean. The Goldwind model is all good for China and all bad for Australia.
.
As an energy source, the company's windmills and solar farms are making our manufacturing industries less viable, while in China, Goldwind is using huge volumes of thermal and coking coal to produce the wind towers and solar panels they send to Australia.
.
They are using the natural resource (coal) that our governments are trying to kill off, to create millions of jobs in their country as we deindustrialise ours.
It's an example of economic self-harm, with Australia exporting mining and manufacturing jobs to China.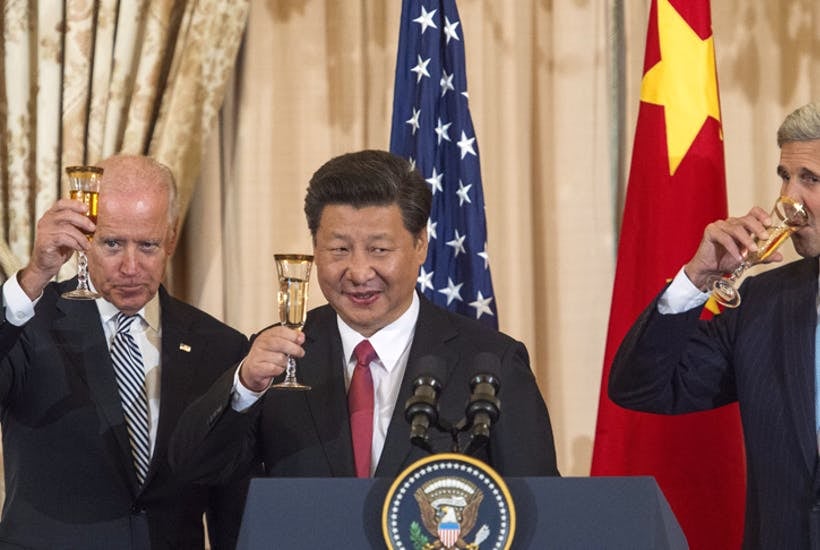 Goldwind is a Chinese state-owned company run by the Chinese Communist Party (CCP). Its founder Wu Gang is a long-standing CCP member and was a deputy to the 12th National People's Congress.
.
Goldwind was established in the 1980s. The CCP owned it outright until it was listed on the stockmarket. Now its top investors are Chinese state-owned corporations, which is just a different form of CCP control.
.
Whereas the Chinese telecommunications giant Huawei has been subject to extensive political scrutiny, Goldwind's activities have largely slipped under the radar. Yet there's no doubt that international renewable energy investments are an integral part of China's Belt and Road ambitions.
.
The Institute for Energy Economics and Financial Analysis reports that between 2015 and 2021, the Chinese installed 40 per cent of all wind energy worldwide and 36 per cent of solar. They have matching aspirations for this kind of dominance in pumped hydro, electric vehicles and battery production. The Brookings Institution has said that, 'China has become the centre of gravity for the global energy market'.
.
At a time when Australia's relationship with China has deteriorated sharply and our national security is at risk, why are our governments sleepwalking into increased Chinese control of our electricity grid? If the Port of Darwin is important, the power grid is doubly so.
.
How can a country defend itself if another nation controls its essential electricity infrastructure and supply?
.
Goldwind is spearheading China's drive to own and manage large parts of Australia's power network. It already has dozens of assets on its books.
One of its strategies is to buy wind farms after local companies have secured development approvals, thereby avoiding community concern about Chinese control during the EIS and final consent stages.
.
This happened at the Gullen Range Wind Farm on the NSW Southern Tablelands in 2011, when Goldwind stepped in to purchase the development consent and built the necessary wind towers (using Chinese products, of course). Ditto the same process in 2014 when Goldwind bought out the massive 119-wind tower White Rock development near Glen Innes, NSW.Double ditto, three years later when it purchased the 300MW Yass Valley (Coppabella) Wind Farm project consent.
.
In these three cases, Goldwind's acquisitions were from an Australian company called Epuron, which seems to specialise in the site identification, land leases, transmission planning and public consultation for wind farm developments, before on-selling to China's Goldwind.
.
Epuron's leading wind farm engineer is Keer Huang, who has been a member of the China Entrepreneur Club since 2014. From 2018 to 2020 he worked for Goldwind as its site engineer.
.
Currently Epuron has 11 more wind farm proposals underway, one of which is the Bowmans Creek development, east of Muswellbrook in the Hunter Valley.
Public feedback on the EIS for this 60-wind tower, 17,000-hectare monstrosity closed last Tuesday, 11 May. It's a sprawling overbuilt development impacting heavily on regional landscapes and agriculture, mainly beef cattle grazing.
The local residents' action group, Stop The Spin, has said, 'The community does not and will never support the industrialisation of our beautiful mountains surrounding the Hunter Valley.'
.
From what I can see, the possibility of another wind farm sale to Goldwind is not mentioned in Epuron's presentational documents for the project. When I asked Energy Minister Matt Kean on the parliamentary Notice Paper about the national security implications of Chinese companies taking over NSW's electricity grid, he said it was a matter for the federal government. Hopefully Goldwind is on the list of Chinese companies Foreign Minister Marise Payne is re-examining, following her cancellation of Victoria's Belt and Road deal.
.
Kean has a manic determination to reach 100 per cent renewables under his so-called Electricity Roadmap, having announced last month that NSW needs to get out of all fossil fuel use (coal, gas and oil) by 2035. He doesn't seem concerned by the extent of Chinese ownership. Last year he even gave Goldwind a $10 million grant to expand its energy operations in NSW.
.
That's right, the NSW Government is funding the Chinese Communist Party and its corporate subsidiaries to take over our electricity grid.
The Port of Darwin is the Teddy Bear's Picnic compared to this act of folly.
This going to bum out Greta and Gore:
.
Ian Rutherford Plimer is an Australian geologist, professor emeritus of earth sciences at the University of Melbourne, professor of mining geology at the University of Adelaide, and the director of multiple mineral exploration and mining companies.
.
He has published 130 scientific papers, six books and edited the Encyclopedia of Geology.
.
Born 12 February 1946
Residence Australia
Nationality Australian
Fields Earth Science , Geology, Mining Engineering
Institutions University of New England ,University of Newcastle,University of Melbourne,University of Adelaide
Alma mater
University of New South Wales ,Macquarie University
Thesis
The pipe deposits of tungsten-molybdenum-bismuth in eastern Australia (1976)
Notable awards Eureka Prize (1995, 2002),Centenary Medal (2003), Clarke Medal
(2004)
Source. Wikipedia
Where Does the Carbon Dioxide Really Come From?
Professor Ian Plimer could not have said it better!
If you've read his book you will agree; this is a good summary.
PLIMER: "Okay, here's the bombshell. The volcanic eruption in Iceland. Since its first spewing of volcanic ash has, in just FOUR DAYS, NEGATED EVERY SINGLE EFFORT you have made in the past five years to control CO2 emissions on our planet – all of you.
.
Of course, you know about this evil carbon dioxide that we are trying to suppress – its that vital chemical compound that every plant requires to live and grow and to synthesize into oxygen for us humans and all animal life.
.
I know….it's very disheartening to realize that all of the carbon emission savings you have accomplished while suffering the inconvenience and expense of driving Prius hybrids, buying fabric grocery bags, sitting up till midnight to finish your kids "The Green Revolution" science project, throwing out all of your non-green cleaning supplies, using only two squares of toilet paper, putting a brick in your toilet tank reservoir, selling your SUV and speedboat, vacationing at home instead of abroad, nearly getting hit every day on your bicycle, replacing all of your 50 cent light bulbs with $10.00 light bulbs….. well, all of those things you have done have all gone down the tubes in just four days.
.
The volcanic ash emitted into the Earth's atmosphere in just four days – yes, FOUR DAYS – by that volcano in Iceland which has totally erased every single effort you have made to reduce the evil beast, carbon. And there are around 200 active volcanoes on the planet spewing out this crud at any one time – EVERY DAY.
.
I don't really want to rain on your parade too much, but I should mention that when the volcano Mt. Pinatubo erupted in the Philippines in 1991, it spewed out more greenhouse gases into the atmosphere than the entire human race had emitted in all its years on earth.
.
Yes, folks, Mt. Pinatubo was active for over one year – think about it.
Of course, I shouldn't spoil this 'touchy-feely tree-hugging' moment and mention the effect of solar and cosmic activity and the well-recognized 800-year global heating and cooling cycle, which keeps happening despite our completely insignificant efforts to affect climate change.
.
And I do wish I had a silver lining to this volcanic ash cloud, but the fact of the matter is that the bush fire season across the western USA and Australia this year alone will negate your efforts to reduce carbon in our world for the next two to three years. And it happens every year. Just remember that your government just tried to impose a whopping carbon tax on you, on the basis of the bogus 'human-caused' climate-change scenario.
.
Hey, isn't it interesting how they don't mention 'Global Warming' anymore, but just "Climate Change" – you know why?
.
It's because the planet has COOLED by 0.7 degrees in the past century and these global warming bull**** artists got caught with their pants down. And, just keep in mind that you might yet be stuck with an Emissions Trading Scheme – that whopping new tax – imposed on you that will achieve absolutely nothing except make you poorer.
.
It won't stop any volcanoes from erupting, that's for sure.