All Pericarditis and Myocarditis result in permanent damage to the heart. There is 20% mortality at 3 years and 50% mortality at 5 years. Pericarditis and myocarditis are not 'fairly minor'.
By declining the vaccine. I am 100% safe from adverse reactions and 99.7% safe from covid. Pretty good odds I dare say.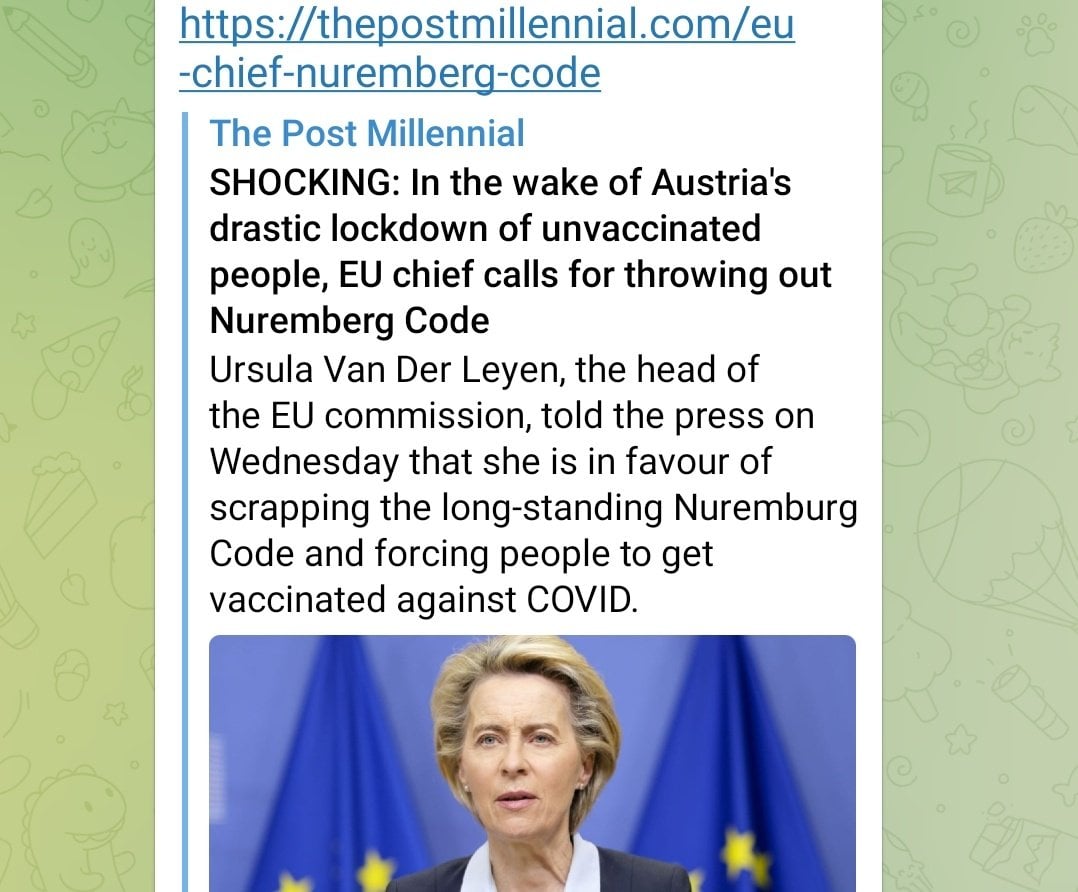 If someone calls for throwing out the Nuremburg code, that would mean they know they're in violation of it.
There has never been a political elite sincerely concerned about the well being of regular people.Whenever a political elite pushes an agenda this hard,resorts to extortion&manipulation to get their way,you can almost always be sure your benefit is not what they had at heart. https://t.co/TRfYHxeeQm

— coco1439 (@coco14391) December 5, 2021
Ballarat:
Went to Ballarat's rally, to see reality from ABC's view. Not even a hint of violence, or any disruption, ha, the ABC talks to a restauranteur, his party of 60 cancelled, because THEY were scared of violence. There was no violence, it was as quiet as an ABC – ALP fan club. pic.twitter.com/kpUR55OF06

— Rooster Crowe (@MsandristBuster) December 5, 2021