Artificial shortages of all commodities.
Nothing to do with Covid. This is market manipulation.
Nothing to do with the climate either. The climate is fine. Farmers around the world had theyr best harvests in human history.
Australia's AdBlue supply could run out within weeks causing major supply chain issues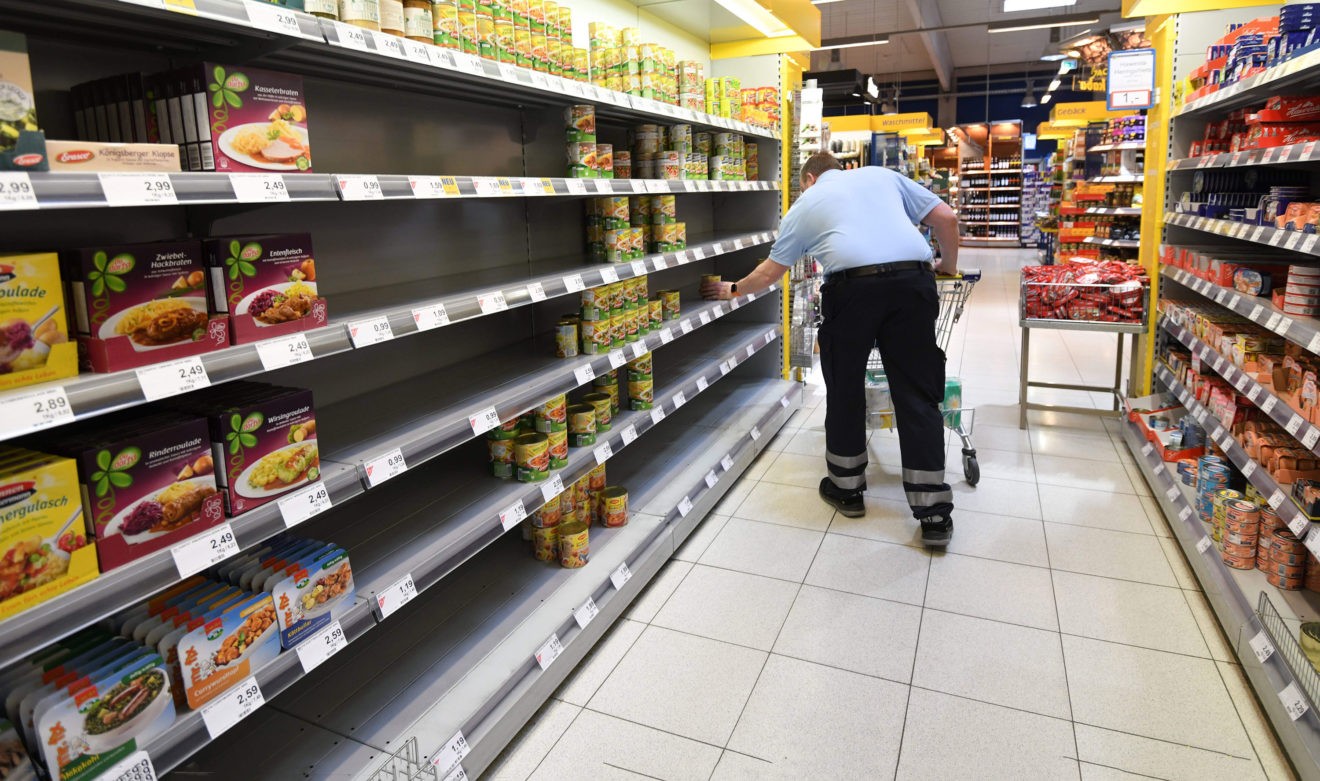 Australia's supply of urea – an additive used in diesel engines – could run out in weeks, meaning the trucking industry could grind to a halt.
Australia could run out of a crucial component of diesel fuel within weeks, with an expert warning nobody knows how much we have left.
The nation, along with other developed nations, has been facing an AdBlue crisis for weeks, with fears that if the additive runs out, trucks could be taken off the road, sparking a chain of shortages on supermarket shelves across the country.
The ABC has finally caught up with XYZ News, finally reporting that we can expect shortages of basic goods in coming months:
Crucial industries face "massive disruption" in coming months as more and more workers are taken out of action after being deemed close contacts, a prominent epidemiologist has warned.
It might mean fewer items to choose from on supermarket shelves, or having to wait even longer for online shopping to arrive at your door.
The idiotic response of governments to Covid is causing supply chain issues globally, with flow on effects causing havoc in many unforeseen ways. Panic buying has hamstrung efforts to manage Australia's supply of an additive to diesel fuel after China limited the export of Urea. Furthermore, insane climate policies are causing an energy crisis to ripple across the globe.
Update:
Attention moonbats: to prove you truly revere the climate, you must stop washing your clothes. SPECTRE a.k.a. the World Economic Forum has spoken:
As noted at Big League Politics,
The World Economic Forum, chaired by infamous "Great Reset" architect Klaus Schwab, routinely insists that decreasing the quality of life of average citizens is the way forward to deter climate change and supposed catastrophe.
Klaus Schwab is to Dr Evil what Dr Evil is to Ernst Stavro Blofeld. Behind the thin veil of gratingly pious enviroposturing lurks the Great Reset.
We are commanded to believe that the harmless carbon dioxide emissions that result from literally all human activity are offensive to the climate. A more cartoonishly obvious pretext for totalitarianism would be hard to imagine. Yet due to the relentlessness with which the liberal establishment has promoted the global warming hoax, there are people who take it at face value.