French Conservatives Sack Vice President over Support for Populist Zemmour
These people are fake conservatives. They don't want to save France. They are okay with the decline.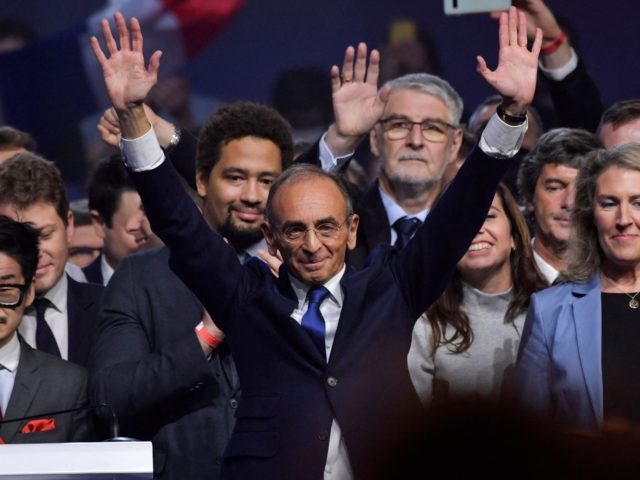 French conservative party Les Républicains has sacked its vice president Guillaume Peltier after he made sympathetic remarks about the presidential candidacy of the writer and pundit Eric Zemmour.
Peltier wrote on Twitter in response to the first campaign rally held by Zemmour over the weekend in Villepinte: "How could I remain unmoved by Eric Zennour's speech for France?"
"There is a single opponent: Emmanuel Macron. A single objective: to repair France. There is only one way: to unite all the voters of the right, with Les Républicains," he added, implying an ideological alignment with the populist.
Agnès Evren, another vice president of Les Républicains, reacted to Peltier's comments, saying, according to FranceInfo: "Your words have no connection to our political family in any way. Eric Zemmour's speech is a thousand places away from our values."
It's either Zemmour or no France at all.
But do take a look at this (s)-hit piece from the Russian RT:
Zemmour, who has been convicted of inciting racial hatred, doubled down on his narrative that France is in decline as he spoke over images of women in headscarves and black men engaging in fights and civil disturbances. "You feel like you are no longer in the country you once knew… you are foreigners in your own country," he stated. 
"I've decided to run in the presidential election so that our children and grandchildren don't suffer barbarity, so that our girls won't be veiled… so that they can inherit a France as it was known to our ancestors," he announced.   
.
Listing a pantheon of French heroes from Joan of Arc to Charles de Gaulle and Jean Gabin, he claims that the once-great nation is in the process of disappearing. The 63-year-old of Algerian-Jewish descent says he cannot be content as a journalist any longer, as he does not trust French politicians to stand up for the Gallic people. 
We must give back the power to the people, take it back from minorities that oppress the majority.
While the Paris-born polemicist only announced his candidacy on Tuesday, the man dubbed as 'Le Trump' has long been considered one of the most likely contenders to challenge incumbent President Emmanuel Macron in the April 2022 election. 
Zemmour's ultra-right wing, anti-Islam agenda intertwined with traditionalist values has seemingly struck a chord with parts of France's electorate in recent times, though fellow right-wing figure Marine Le Pen has edged ahead of him in recent polls. Polling data suggests that either Zemmour or Le Pen would take Macron to a final round, head-to-head vote.