Bernard Gaynor:
Can someone please ask Martyn Iles and the Australian Christian Lobby or the Catholic bishops why they are campaigning to be placed under the 'protective' yoke of Rosalind Croucher.
.
She is the Head Honcho at the Australian Human Rights Commission (which probably should be renamed as the Temple of the Thought Police). And she, just this week, supported the attack on Citipointe Christian College and Christian education in general.
.
If Martyn or the bishops get their way, Christian education will come under the watchful eye of this High Priestess of Wokedom.
.
Martyn and the bishops et al have lost their collective minds on this.
They haven't been sucked in by wolves in sheep's clothing. They've been conned by a wolf dressed as a wolf.
.
"Human Rights" has been a scam to advance the "Great Reset" for a long time.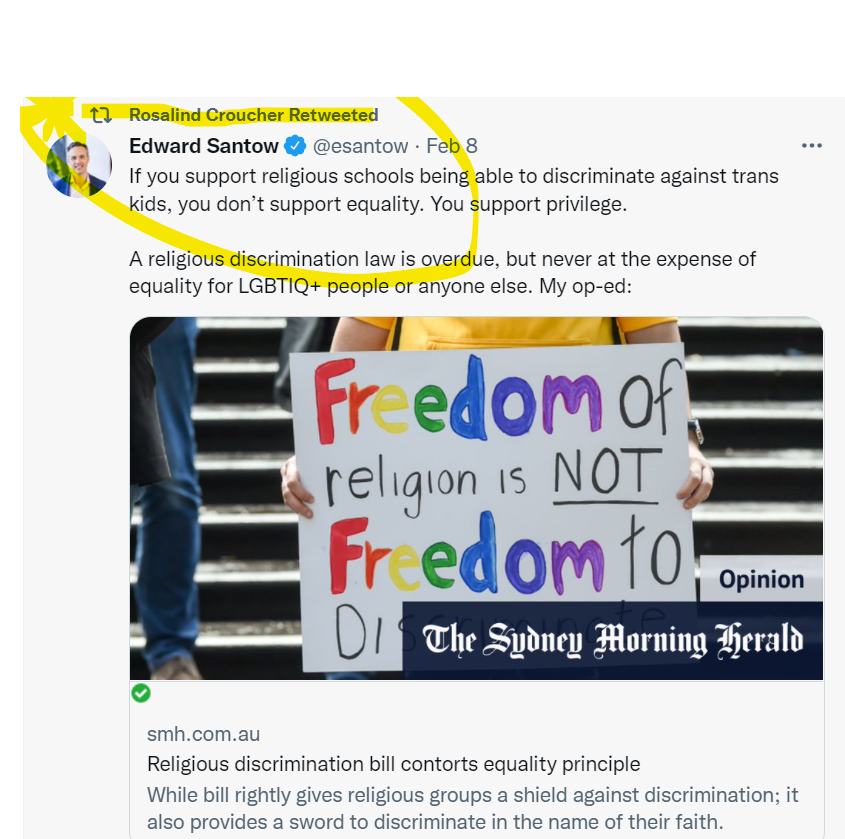 .
The Australian Christian Lobby campaigned for civil unions in the hope it would ward off 'gay marriage'.
.
Now it's campaigning for a Religious Discrimination Bill in order to ward off…a Religious Discrimination Bill.
.
How do ya reckon it'll work out this time around.
.
It is quite obvious that Australia is being governed by a globalist master.
BREAKING: Newly declassified documents reveal that the CIA has been secretly conducting massive surveillance programs that capture Americans' private information.
This is a message from the ACLU, would you believe?
Can this really be true? pic.twitter.com/kZd336wsut

— JoanofArc⛪🇺🇸 (@JoanofArc777777) February 10, 2022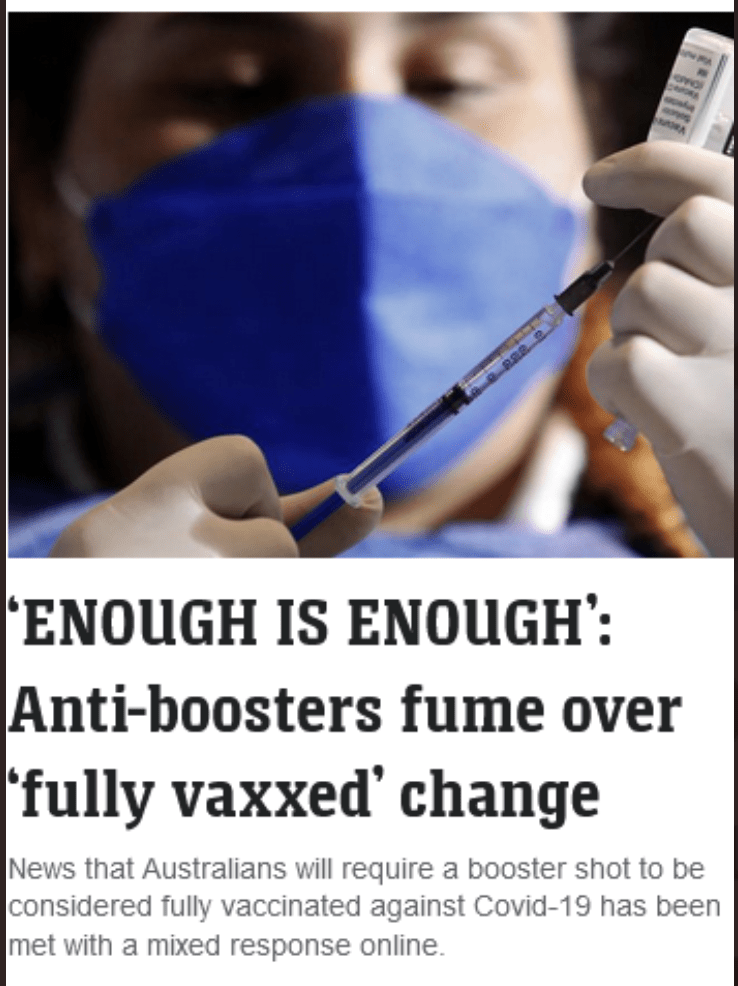 Camp Epic in Canberra! Bring it Australia ❤️🇦🇺 pic.twitter.com/GnlDsamnEd

— BoonBro 🇦🇺🏂❄️ (@BoonBroAus) February 11, 2022
Police Brutality DownUnder
This is an advert not an article. If it doesn't breach advertising guidelines it should! https://t.co/qS8qNMJLd5

— Bernie's Tweets (@BernieSpofforth) February 11, 2022
Why can't #Australians see the #Covid19 science that has held them hostage for two years? Is it #science, or is it propaganda?#omicron #auspol #covid #australiahttps://t.co/6Wm9mWwLMl

— The Spectator Australia (@SpectatorOz) February 3, 2022