Some thoughts for today:
If you find yourself supporting a two year state of emergency, censorship, suspension of the rights of broad swathes of the population, and permanent changes to the way human beings interact, you are on the wrong side of history.
The lockdown grifters are hysterical, as power slips from their grasp. Good!
The science hasn't changed we were just right all along
"One of the Left's strategies is to create standards for speech and behavior that are intentionally nonsensical and inconsistent. The goal is not for you to adhere to them but to break them so your transgression can be used against you at any time it's deemed necessary to destroy you."
.
"As for the demagogues who invent the standards and concoct semi-plausible rationalistic explanations to justify them, they have no intention of observing the rules themselves because it was never about the rules, but about manipulating and instilling guilt in others. When you see Leftist demagogues going maskless when they demand mask mandates for you, or when pictures of them doing black face in private surface when they condemn the practice in public, or any other of hundreds of possible examples, it's not just hypocrisy, it's a confession of their manipulation of you."
.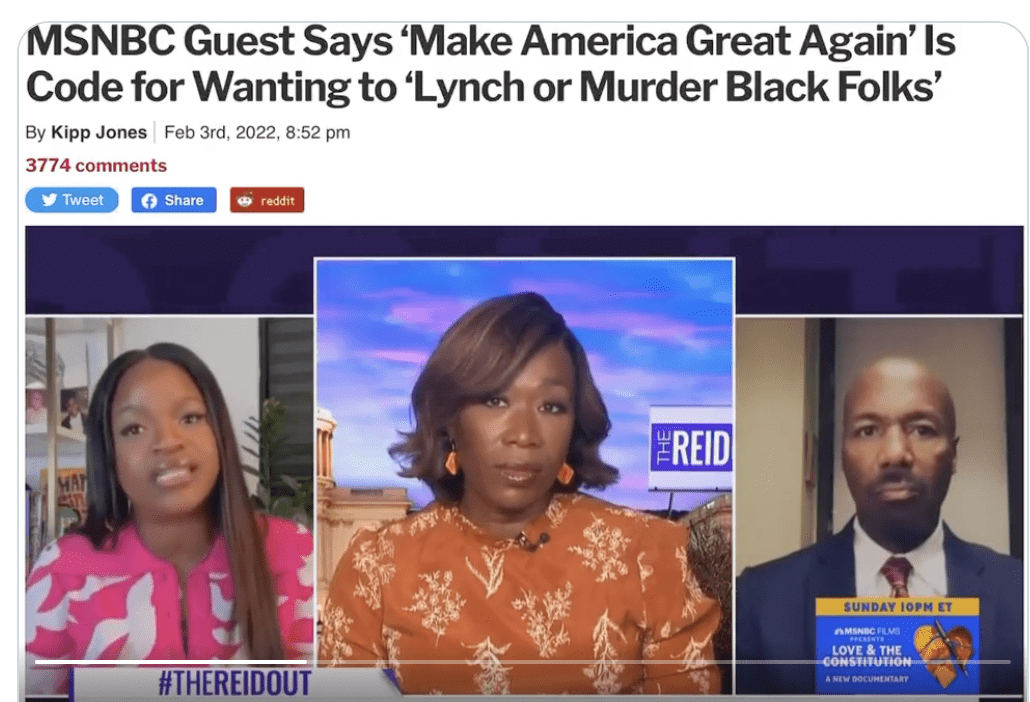 These people are insane. Imagine some whitey would say the blacks wanna kill us all.  Oouuuch! Truthbomb.