Horrible to see Canada descent into a dictatorship under this son of a whore.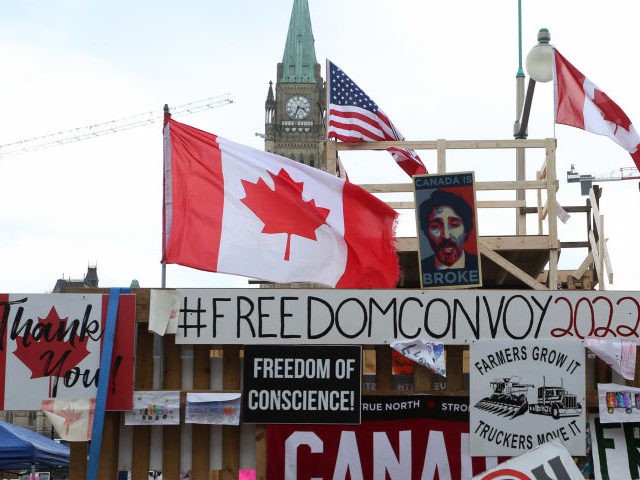 https://twitter.com/TPostMillennial/status/1494428951262994433
The Canadian Constitution Foundation (CCF) has announced it is launching a legal challenge to the federal government's invocation of the Emergencies Act. The challenge will be by way of urgent application for judicial review at the Federal Court.
"Prime Minister Trudeau has set a dangerous precedent by invoking the never before used federal Emergencies Act to address the current situation."
'don't need to throw oil on the fire'
GiveSendGo demands FBI investigate hack of Freedom Convoy fundraiser https://t.co/acngWOpwBl via @truenorthcentre

— Candice Malcolm (@CandiceMalcolm) February 17, 2022
Trudeau has become a very wealthy man on his profits from the BioNTech/Pfizer and Moderna vaccines.
Trudeau's conflicts of interest are vast. His vaccine mandates, authoritarian rule and use of emergency powers has benefited himself at the expense of Canadians. – Robert W Malone pic.twitter.com/LpA5ADTIkS

— Jerry Can (@jerry_can2022) February 17, 2022
URGENT BREAKING NEWS: CCF announces legal challenge to Trudeau's invocation of federal Emergencies Act https://t.co/EJtVzMVR7v#cdnpoli

— Christine Van Geyn (@cvangeyn) February 17, 2022
— Lagerta Lotbrok ✝️ 🎶🎶🎶 ✝️ (@LLotbrok) February 17, 2022