Can you imagine being a scribbler for a fishwrap like the Telegraph being ordered to write crap about the "climate change" agenda & to link it with "British Colonialism?"
I liked cow-farts better.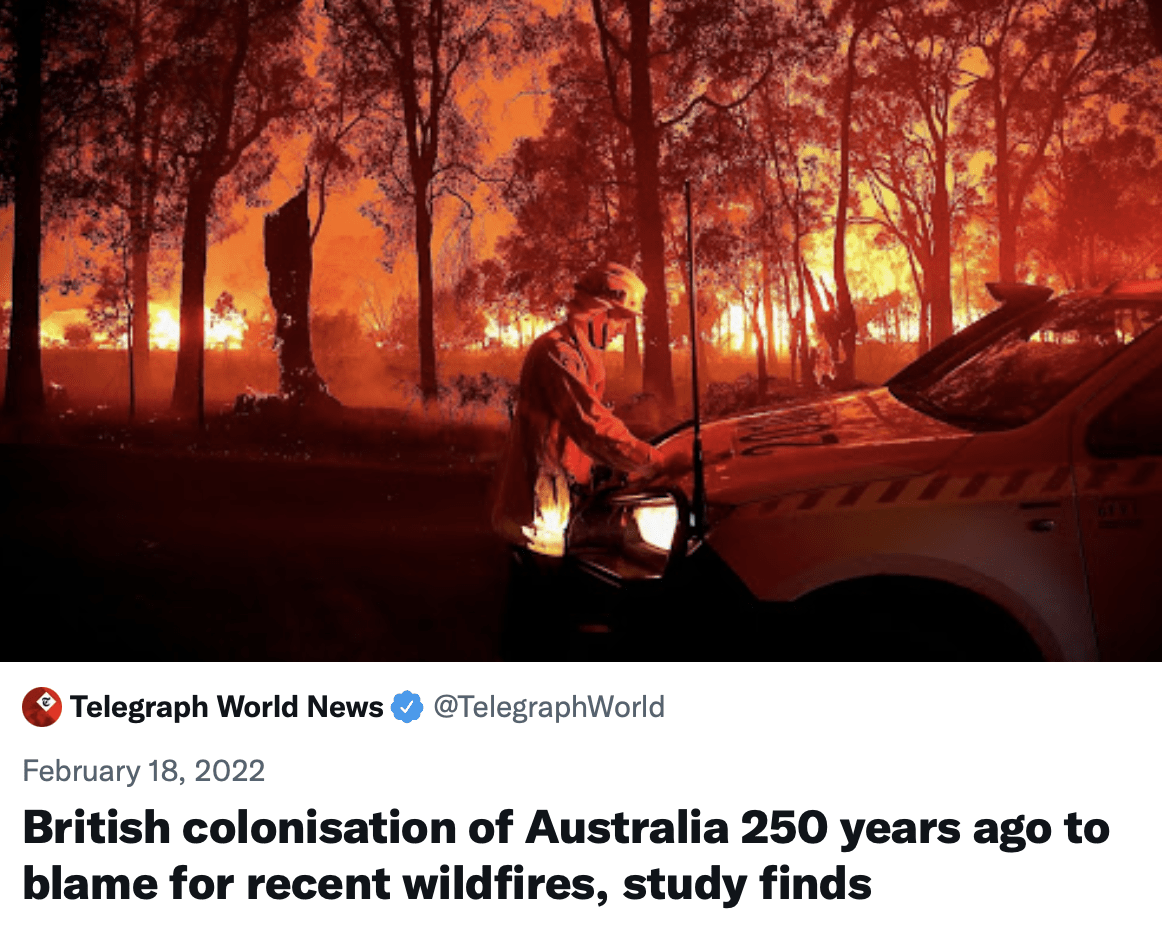 A study found indigenous people who were in charge of bushfire prevention were prevented from carrying out 'cultural burning' practices.
What a way to start the day.
Let's blame colonisation….
🙄https://t.co/gG6o51XVL2

— Lisa 📸💥 (@beamailuc) February 17, 2022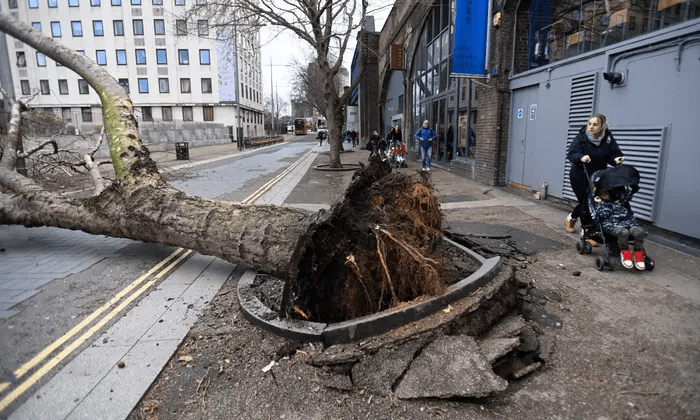 When a tree falls over it's "climate change".
No, better make it "climate emergency" to spook Moonbats.