… and there you have it: a limp dick in the White House encourages despots around the world to throw their weight around. Where will this end?
Russian President Vladimir Putin issued a warning on state TV to countries that interfere with Russia's attack on Ukraine https://t.co/zl7azYGhQU pic.twitter.com/hdbYwstCnu

— CNN (@CNN) February 24, 2022
World War III
North Korea
Ukraine pic.twitter.com/l3VenvZAMc

— Chinodulum (@Chinodulum) February 24, 2022
Russia's invasion of Ukraine has begun, the Ukrainian interior ministry said. Explosions were reported in Kyiv and other parts of the country.
Ukraine says 'full-scale invasion' by Russia is underway as explosions are reported across the country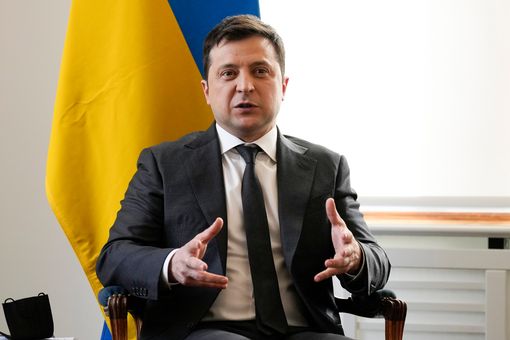 The Russian president in a televised speech early Thursday said he has ordered a "special military operation" in eastern Ukraine, according to AP and BBC News. Explosions have been reported in multiple cities in Ukraine following Putin's announcement and Ukraine's government confirmed a "full-scale invasion of Ukraine" was underway. President Volodymyr Zelenskyy said Ukraine has cut diplomatic ties with Russia and has declared martial law. US President Joe Biden said in a statement that he "condemned this unprovoked and unjustified attack by Russian military forces" and would work with the G7 and allies to impose "severe sanctions."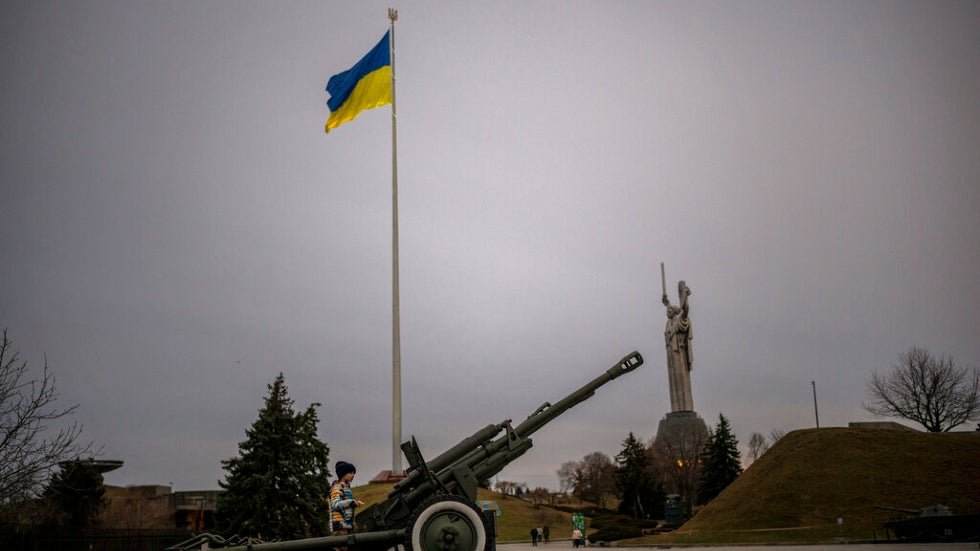 The Ukrainian President, Volodymyr Zelenskyy, has defiantly said his country will 'win' and declared martial law as Russian began its full scale invasion of the country. https://mirror.co.uk/news/world-news/russia-ukraine-war-live-putin-26295655
– Ukrainian President Volodymyr Zelenskyy said the country has cut diplomatic ties with Russia and declared martial law, per AP. He urged Ukrainians to stay at home – The Russian military said it has targeted Ukrainian air bases and other military assets but hasn't attacked populated areas, according to AP – Ukraine's border guard service said Russian troops have attacked from the northern border with the support of Belarus, BBC reported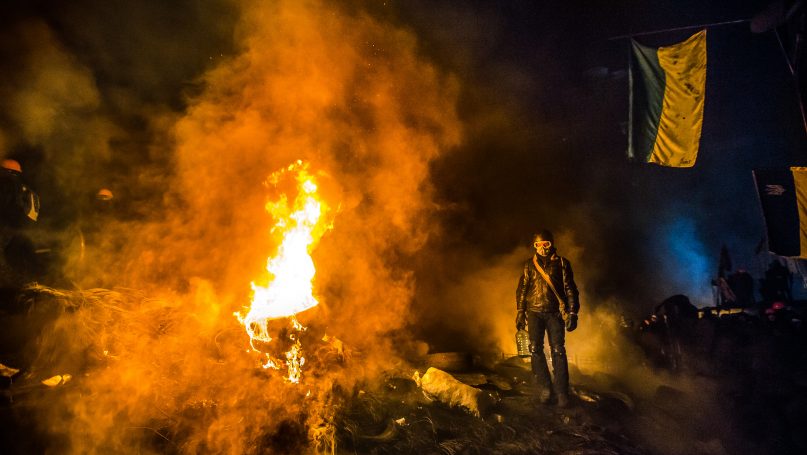 The EUro Dimbulbs Response: Sanctions
The U.S. and European allies promised a swift response to Russia's military assault on Ukraine, as China refrained from criticizing President Vladimir Putin for ordering attacks across the former Soviet republic and sending troops over the border.
"President Putin has chosen a premeditated war that will bring a catastrophic loss of life and human suffering," President Joe Biden said. "The United States and its allies and partners will respond in a united and decisive way."
As the Russian military attacked targets across Ukraine, fulfilling the direst warnings of the U.S. and its allies in what Ukraine's top diplomat called a "full-scale invasion," U.S. and European Union leaders prepared to gather to thrash out further sanctions designed to put more pressure on the Russian economy.
Almost exactly eight years to the day since he first ordered the invasion of Crimea, Vladimir Putin struck another blow in his war against Ukrainian statehood on February 21 by officially recognizing the two so-called separatist republics of eastern Ukraine as independent states.
Putin announced his decision to recognize the republics following a day of political theater in the Kremlin. The first act was an emergency session of Russia's National Security Council held in the surreal atmosphere of a Stalinist show trial, with a who's who of senior regime figures lining up to parrot propaganda slogans and denounce imaginary acts of Ukrainian aggression.
The main event was Putin's televised evening address, which quickly turned into a breathless and highly emotional rant against all things Ukrainian. The Russian leader spent most of his nearly one-hour speech condemning Ukraine's alleged faithlessness and questioning the legitimacy of Ukrainian statehood. Many of the talking points echoed Putin's notorious July 2021 essay on the same subject, but the vitriol and contempt of his delivery was nevertheless chilling.
The Russian President's decision to recognize the separatist republics drew immediate condemnation from the international community, with Western leaders vowing fresh sanctions and declaring that the move signals an end of the Minsk peace process. However, Moscow's recognition of the republics does not qualify as direct military aggression and is therefore not expected to trigger the full weight of the unprecedented sanctions that have been prepared in the event of a full-scale Russian invasion.
Recognition of the republics will serve to further increase tensions around Ukraine. Since October 2021, Putin has encircled the country on three sides with a potential invasion force numbering approximately 200,000 troops along with a vast array of firepower. This unprecedented Russian military build-up has sparked fears of the largest European conflict since World War II.