Democracy has become all but a farce in increasingly communist Germany, where only correct opinions are allowed and system critics are crushed.
"…illegal online messages being searched by law enforcement for incriminating evidence".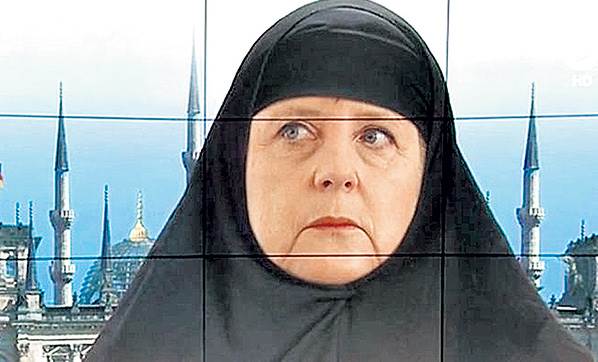 Das Merkel turned Germany into a one party dictatorship.
Germany's political and electoral systems are carefully rigged to ensure that only Establishment (Globalist/far-left) parties can ever be in power. Opposition parties, especially AfD, are harassed, and their members physically attacked by Antifa, the German Government's covert street thugs. Other opposition parties are banned outright. As per the article, any criticism of Establishment politicians is illegal. Citizens are heavily monitored by the secret police for any signs of dissent. It's no different from Putin's Russia. Calling this totalitarian system a 'democracy' is truly Orwellian.
Germany, of course, is the home of the Stasi & the birthplace of the Gestapo.
It's worse than Russia … in Russia you aren't told to give up your taxes or homeland to hate-filled foreigners who rape and murder your women and kids.
The German government – controlled now by the Socialists, of course – has officially put the AfD "under surveillance." That is, the state can legally wiretap, physically surveil, open the mail of, and use police harassment, against the regime's political opponents and anyone they come in contact with.