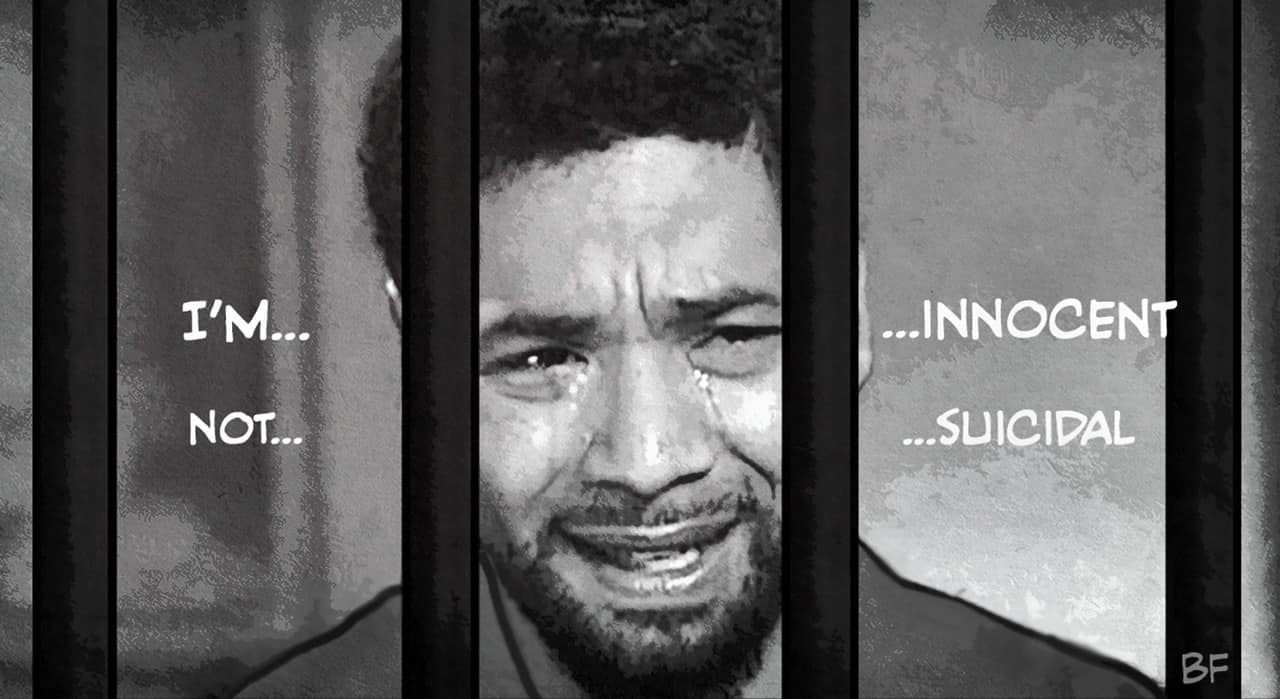 – Jussie Smollett sentenced to 150 days in jail and 30 months of probation for lying to police and staging hate crime.
Not nearly enough.
Hate hoaxer Smollett turns Prison Bitch
Smollett tried to start a race war.
The SOB should hang for that.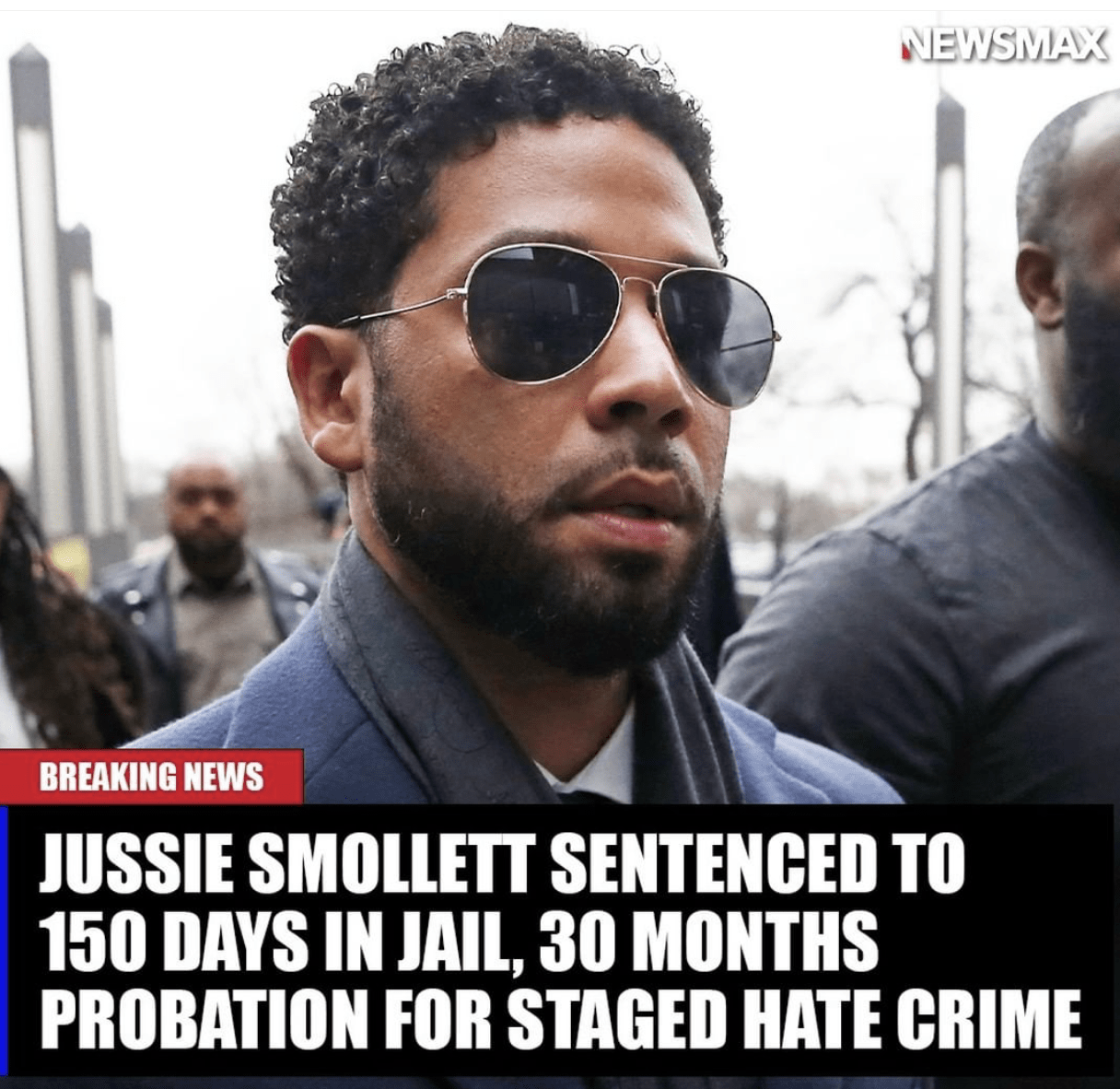 Mass mockery came pouring in on convicted felon and hate crime hoaxer Jussie Smollett following Thursday's court hearing, in which the disgraced actor was sentenced to 150 days in Cook County jail, 30 months of probation, as well ordered to pay restitution fees for faking a racist and homophobic hate crime against himself in January 2019.
Smollett had claimed he was physically attacked by two men wearing red hats who put a rope around his neck, poured bleach on him, and shouted racial and homophobic slurs at him, before eventually yelling, "This is MAGA country!" — referring to former President Donald Trump's campaign slogan.
After the actor's story — which sounded more like a scene from a television show in which the proverbial, cartoonish Republican character shows up — was found to be nothing more than a hoax, Judge James Linn sentenced Smollett on Thursday.
And social media users had a field day:
BREAKING: Jussie Smollett's attacker has been sentenced to 150 days in Cook County jail

— Kyle Kashuv (@KyleKashuv) March 11, 2022
Cruel: Jussie Smollett Will Be Forced To Share A Jail Cell With His Attackerhttps://t.co/FSgTn67Slr

— The Babylon Bee (@TheBabylonBee) March 11, 2022
"You're just a charlatan, pretending to be a victim of a hate crime," Judge Linn said to Smollett. "Your very name has become an adverb for 'lying.'"
.
"Your performance on the witness stand can only be described as pure perjury," the judge added. "You are now a permanently convicted felon."
.
"The officer asked you a simple question. And then you start to lie and haven't stopped lying since," the judge said. "You've been lying and lying and lying about this case, and that's why you're here today."
.
Judge added that "This can only be described as pure perjury," when Smollett got on the witness stand and "committed hour upon hour upon hour of pure perjury."
.
Those who are surprised that Smollett was punished at all (150 days in jail, with fines over $100,000, and 30 months probation) consider that the little rat bastard never came clean. Never. He has lied from the moment he made the false report to the police, and throughout his trial, and still claims his "innocence", even after he was sentenced. And that no doubt played a deciding factor in his conviction.