Pfizer Targets Seniors in Renewed Call for 4th Shot
Run for your life, grandpa. They do mean business.
Is the spook over?
The WEF is the New World Order. They forced the Covid-19 lockdowns on nations around the world and they are very much involved in what is happening in Ukraine. They promote a European Army, a digital ID and a cashless society. They dictate the policies of the EUSSR. Individual freedoms will disappear, as will the truth.
Sabatini: Congress Must Launch Investigation into 'Criminal Psychopath' Fauci
2 teenage boys found dead in their beds by their parents on days 3 and 4 after Pf1zer. Autopsies revealed myocarditis (the new normal.) pic.twitter.com/3DLrGGElYR

— BoxerRebellion777 (@BRebellion777) March 15, 2022
A few things to ponder:
I don't remember asking my government to protect me from 'misinformation.' Do you?
Does anyone know what happened to the 'Winter of death for the unjabbed'?
Remember when none of us used the term myocarditis like… everyday? That was such a long time ago…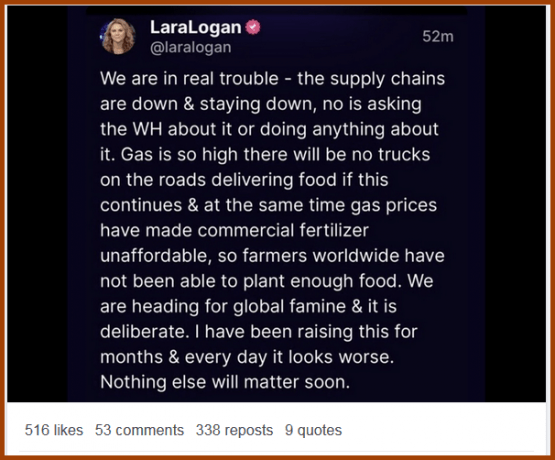 India Steps Up Wheat Production to Replace Lost Ukraine, Russia Supply
Some good news:
France lifts rules on unvaccinated and mask-wearing